Sadness for Salah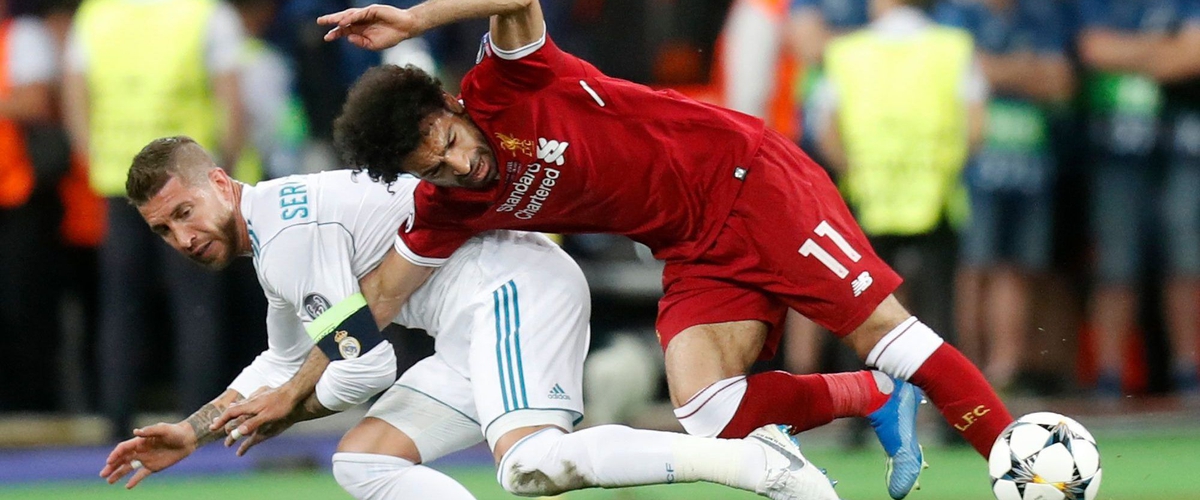 Image courtesy of: Quartz Media
With the World Cup two weeks away, Egypt fans were in a state of shock when watching the UEFA Champions League final as the countries soccer star Mohamed Salah departed the first half of the match after injuring his shoulder.
Salah was in an aggressive bind with Real Madrid captain Sergio Ramos (pictured above) and awkwardly injured his left shoulder. He left the stadium with his arm in a sleeve.
According to ESPN's most recent article, the mood for Salah's injury seems ambiguous. There is good news and bad news for Egypt soccer fans.
The good news is from Salah himself who said after the match he believes he is "confident" he will participate for his home country in next month's world cup.
This is why I have been rooting for this guy ever since the season started. He is a fighter and a tough competitor who did not back down from anybody this year. That is why his name has been in the discussion for the Ballon d'Or and other player of the year awards.
The bad news came from a statement from Liverpool manager Jurgen Klopp. Klopp believes Salah's injury is far more serious than what Salah and the EgyptIan Football Association seem to believe.
As global football (soccer) fans, we all need to hope for Salah's full recovery no matter what the timetable is. Hopefully that recovery period ends just in time for the World Cup because we all love to see great stories like Egypt who could make a cinderella run if and only if they have their superstar to guide them.
---