Lakers are considering to trade D'Angelo Russell.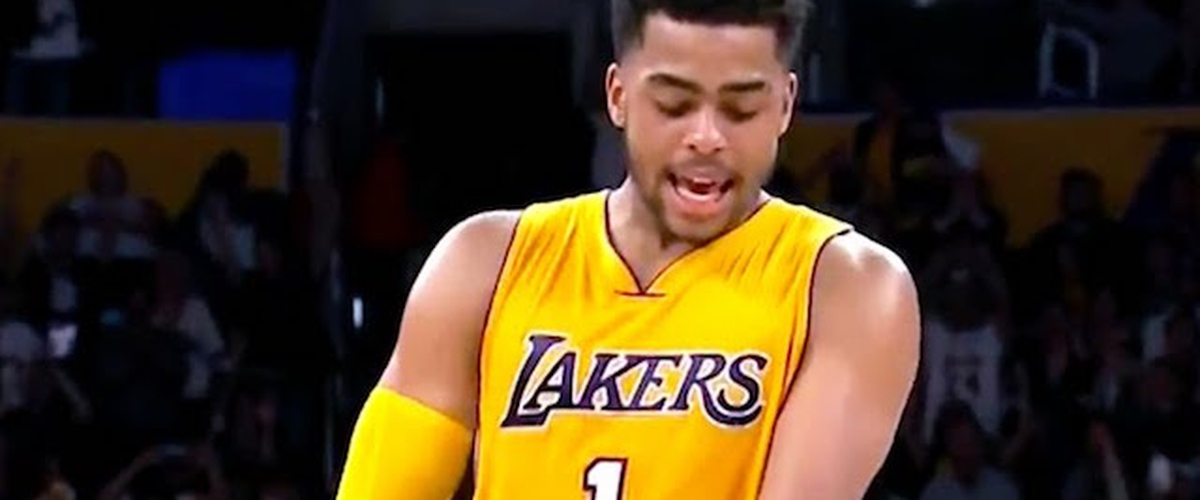 The Los Angeles Lakers hold the #2 pick in the 2017 NBA Draft, so they have a great possibility to obtain Lonzo Ball. According to Sporting News, they're unlikely to consider moves involving their two other young role players, Jordan Clarkson and Larry Nance Jr., who figure to be key parts of the rotation in the near future, so they could possibly trade D'Angelo Russell. D'Angelo Russell is the starting point guard for the Los Angeles Lakers. He was a former #2 pick in the 2015 NBA Draft. He averaged 15.6 points this season and he has the potential to be an NBA superstar in maybe 4 years. Multiple teams could offer much for this potential superstar such as the Bulls and Pacers. The 76ers need to get better at every position and the Kings need to a young point guard for the future.
For the Lakers, it is a very good move because they could acquire picks or potential NBA stars. The Lakers are currently struggling, so they are rebuilding for future success. With a trade like this, it helps them good to the right direction. They could also trade with the Pacers if they are really interested in Paul George. George could help the Lakers by adding more efficiency in scoring and better perimeter shooting.
Last option is the Chicago Bulls. Last year, Gar Forman tried to trade Derrick Rose for D'Angelo Russell, but instead, Rose was traded to New York. With perimeter shooting as a need for the Lakers, they fix it with trading Russell and a few draft picks for Jimmy Butler. Despite having Rondo on the roster, the Bulls need a point guard or shooting guard. Dwyane Wade is close to retirement, so they need a guard who could automatically fill in that role. It also helps the Bulls get younger.