Harden or Westbrook for MVP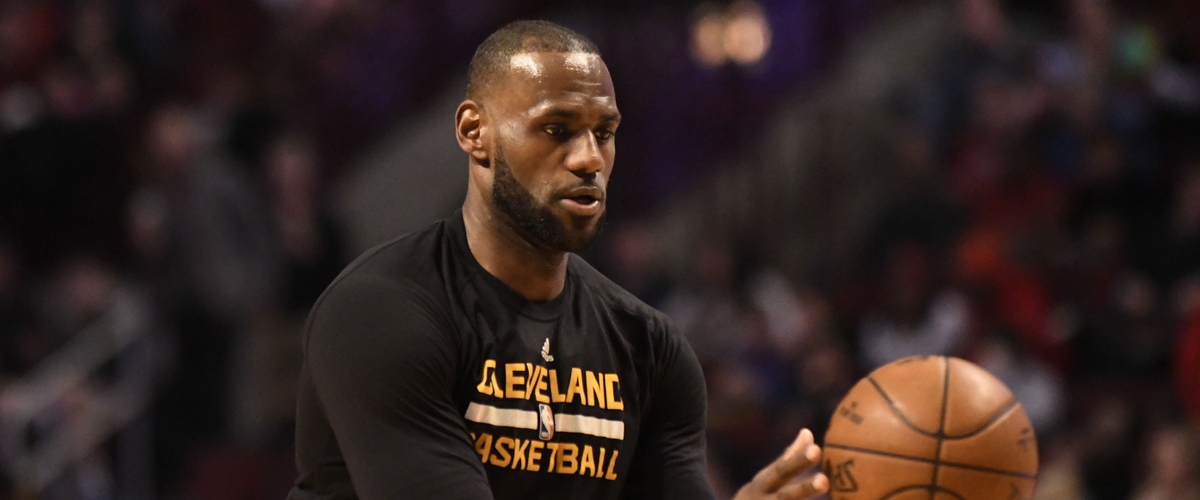 Before I get to who the MVP is, I'd like to define MVP. The Most Valuable Player can be defined in reverse. What would your team be without said player? There is no defined formula for MVP. If you took Kawhi Leonard (an MVP candidate) off the San Anonio Spurs this year, the Spurs would still be pretty good. If you took Russell Westbrook off of the Thunder this year they'd be awful. However, if Westbrook played on the Spurs, the Spurs would still be pretty good without Westbrook; vice versa, Leonard on the Thunder, while not actively playing Leonard would be awful. My point is defining MVP is tough, but I'm going with what their team would be without them, and I factor in everything. Offense, defense, locker room presence, morale booster, attitude, coachability etc.
So let's start with "Who's in the conversation?!" LeBron James, Kawhi Leonard, James Harden, Russell Westbrook, and that's it. Kawhi Leonard won't get it. He's awesome, he can score, defend, he's coachable, unselfish, hardly turns the ball over and is quite possibly an alien. But he doesn't embrace the stardom, he doesn't care, he's quiet, and he's all about basketball. He doesn't fit the narrative.
LeBron James fits the narrative. Outspoken, a boss, puts up numbers, embraces the limelight, is the best basketball player alive, and has all the numbers to prove it. But voter fatigue is real. LeBron has been the best basketball player since 2005? After dethroning Kobe Bryant, LeBron has done nothing but win. He's played the game the right way, scored when he's called upon, rebound, coach teammates, hasn't gotten into trouble off the court, had a wildly successful line of shoes, even acted well in a movie, but we don't even know how to measure LeBron anymore. He's nothing like Michael Jordan, he's much more Magic Johnson. It's just that LeBron's longevity, durability, flexibility and ability are no longer definable. We have nothing to compare him to. He's a 6'9 point guard that can play any position ay anytime and he always steps his game up during the playoffs. LeBron is Florida in the summer, it's hot, everyone knows it's hot, no one needs to talk about it, everyone knows it's coming and there's no end to it in sight. He's LeBron.
So now let's get to the good shit. The media does this every year where they pump up a player or two, keep on pumping these guys up and then it turns into well, "everyone is talking about player X so, I guess Imma just vote for him". When really, if we provided equal coverage to all 4 guys LeBron and Kawhi might have a chance. Alas that is not the case.
Westbrook will win the MVP. He's averaging a triple double, the team is doing better than expected, they're in the playoffs and his star shines SO bright. His triple doubles are wow level. He gets 30 points to go with 13 assists and 11 rebounds. He's leading the league in scoring, he's 3rd in the league in assists, and he's 10th in the NBA in rebounding. No other GUARD is top 20 in rebounding. His dunks are wild, his fast-break game is at an elite level, he embraces the celebrity, this is revenge against Durant year, his surrounding talent is just OK and this team was supposed to collapse without Durant.
Westbrook is padding his stats. I've watched his teammates let him get easy rebounds. It's not surprising his points, assists, and rebounds have gone up with Kevin Durant leaving behind 27 points, 8 rebounds, and 4 assists. Russ has taken all of that. Even more remarkable, without Durant, Russ' efficiency has gone up. More shots, less space and he still makes it happen. Russ has taken the league by storm. Everyone knows what's coming, but they can't do anything about it. Russ goes out there with the mindset to be the best player on the court. It's evident in his game.
His teammates are Victor Oladipo, Andre Roberson, Taj Gibson and Steven
Adams. Those guys are all decent. Russ has put this team on his back and they downright suck when he's not in the game. Russell Westbrook for MVP.
James Harden is second place. Nothing to scoff at. He'd win if Russ wasn't balling out so outrageously. Harden just isn't putting up the stats like Russ is, his team has fallen off, his defense is bad, to the point where he stands still, and he has better surrounding talent in Russ, specifically teammates and coaching. Mike D'Antoni is a candidate for coach of the year. Eric Gordon is a candidate for 6th man of the year. Patrick Beverly, Trevor Ariza, Ryan Anderson, and Clint Capela are better than Westbrook, Oladipo, Roberson, Gibson and Adams. It's close, but Harden's surround talent fits better than Westbrook's. Plus fire the Rockets blasted off with has wound down. The Thunder have come Thundering along.
The other part is I hate Harden's game. I'm not blaming Harden. He's taking advantage of the rules; I blame the system. Have you watched James Harden play? He looks for stray limbs to crash into and then simultaneously throws the ball up in the air to draw a shooting foul. It's despicable, it's bad for the game, and I hate the refs that call those shitty ass fouls. The thing I do respect about Harden is his durability. But it's not enough to be MVP. Sorry James. Russ is gettin bossy this year.