Report cards for every WNBA team, quarter-way through the season
Quarter-way through the fascinating 2019 WNBA season and a mere 3 losses separate the #3 team from the #12 team in a 12 team league.
It's time now to hand out quarterly report cards, with grades based on whether each team has so far matched, exceeded or performed below league observer expectations re the season we expected each team to have:
Atlanta Dream (2W, 7L)
Grade D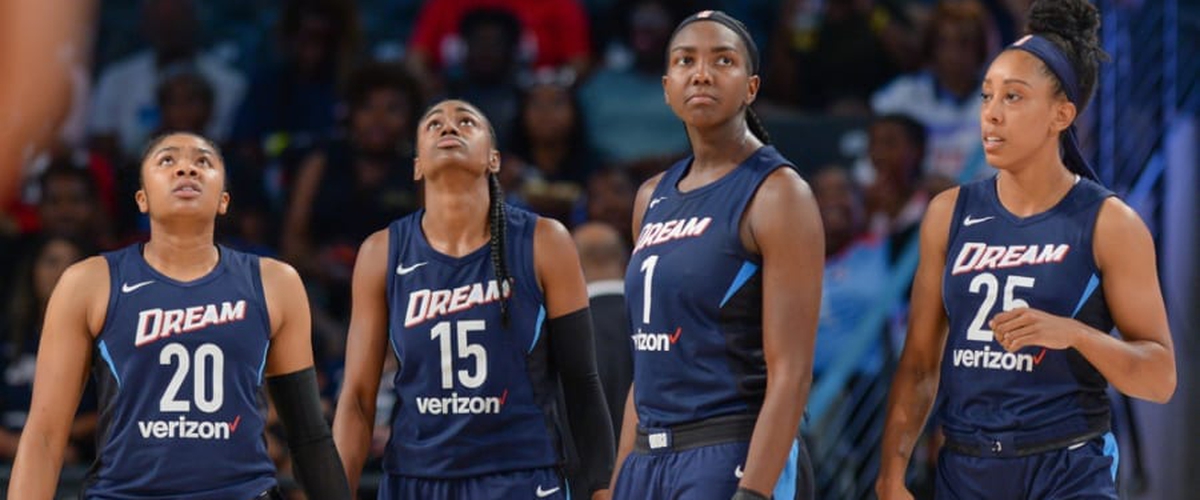 (Show lack of focus/urgency in class. Need make-up test, supplemental exam, after-school classes and scholarly prayer to avoid a 2019 Failing grade)
Quarter-way status: Down in the doldrums.
Truth is the Dream's 2019 stats aren't that far off their 2018 stats, and yet they only got their 2nd win in 9 tries last week, against another below-500 team. Yay?
Coach Nicki Collen sure seemed married to her core roster, and new additions Cazorla, Coffey and Gulich haven't helped. Chances are other teams around the league got better, while the Dream mostly remained the same. They've usually seemed to be playing in a league of their own this season, just not in a good way. Still, bet on them to improve, bet on Nikki Collen as one of the most savvy coaches in the league, but also bet that the time when the "still early" excuse will become "too late to make the playoffs" is approaching all too quickly.
Chicago Sky (6W, 4L)
Grade A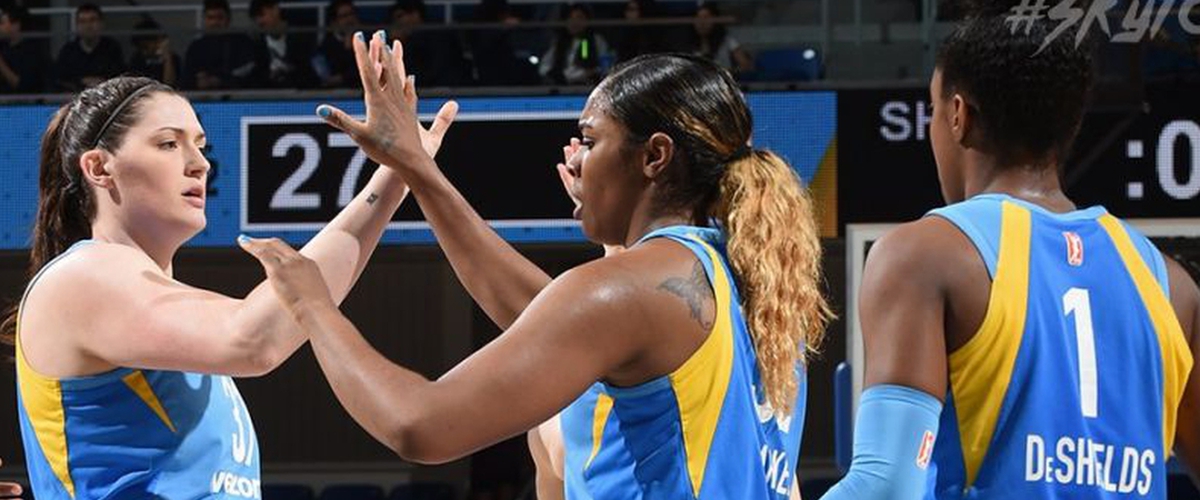 (Get a hall pass to clown around for a couple class periods, while other teams play catchup)
Quarter-way status: Better than expected (but benefiting from a power vacuum)
I'm sure the Sky are flying higher than even they thought they would, at this point of the season. A winning record through 10 games ? A possible playoff berth - AND +500 record?? Finishing the season with these in tact would be a MAJOR coup for the Sky not only as an organization, but also for first year head coach James Wade. 24 games left to play of course, and teams may play the Sky differently on the Sky's 2nd and 3rd times around the league; but at this stage we know that the Sky are at least better than the Wings, Dream, Liberty and Fever. Better than 4 teams = playoffs in this league.
Connecticut Sun (9W, 3L)
Grade A-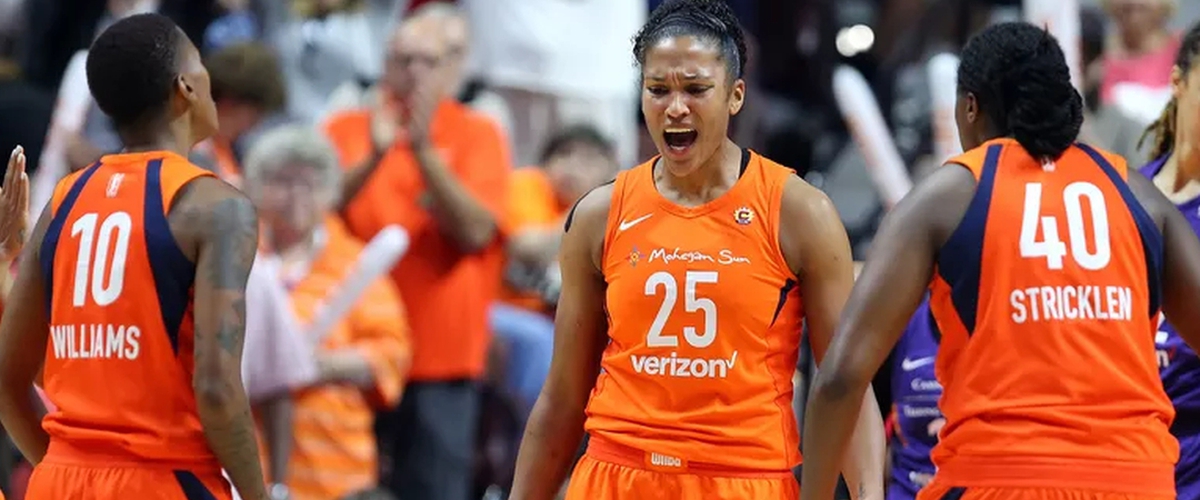 (Still get extra course material to take home & read)
Quarter-way status: Aren't they just a regular season team ?? Mysteriously rejuvenated, without Chiney.
Yeah the Sun are only getting an A minus, not an A or A+.
Why ?
Because at this stage they're only doing what we knew they can do. We know the Sun can win games in bunches. We know Jonquel/Alyssa/Courtney can ball. This is how they should be playing with all their core players healthy/present with the team from season-start (Update: Layshia Clarendon had season-ending surgery this week). All they managed to do is get it together quickly during a season when most teams started off struggling to get pieces together. The questions remain: Is Connecticut a regular season team? Can they adjust their overall game to suit the playoffs? After 21 win seasons in 2016 & 2017, and now apparently rejuvenated without Chiney, we know they can win games but anything less than a championship will be a disappointment for 2019.
Dallas Wings (3W, 6L)
Grade Incomplete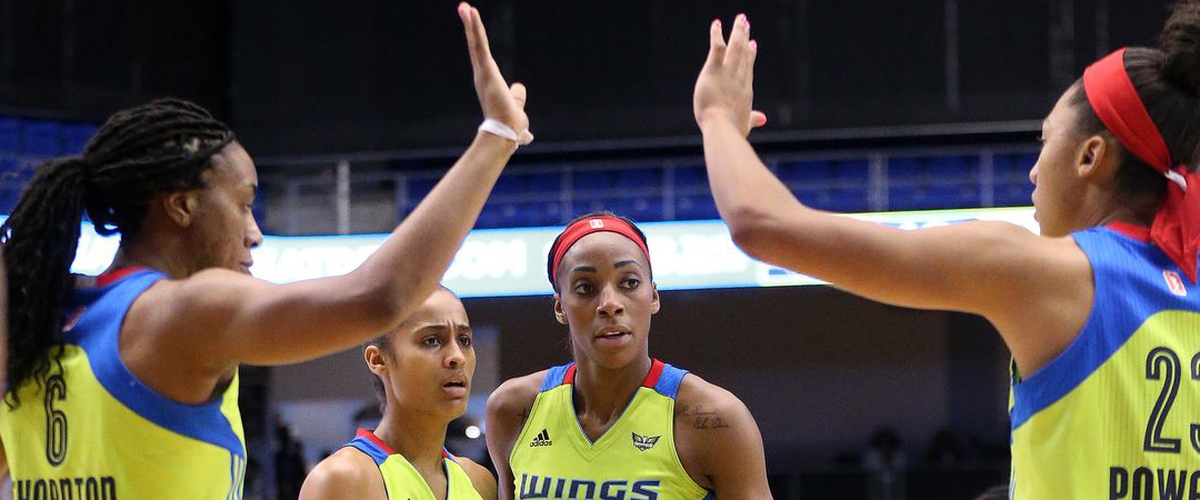 (Allowed to submit coursework & re-sit exams next year)
Quarter-way status: Not great, but getting better at least.
I give the Wings an incomplete because they've had injuries and players on leave from a roster that was already missing key components - the departed Liz Cambage and new mother Skylar Diggins-Smith. Hard for them to establish a sense of identity, offense and defense under these circumstances. They're losing games for now and may continue to, but they should be allowed to have a sense of consistency and stability before we judge them.
They actually have a pretty decent roster, when they're healthy. Count on them to improve in the other 3/4 of the season (but not make enough the playoffs).
Indiana Fever (5W, 7L)
Grade B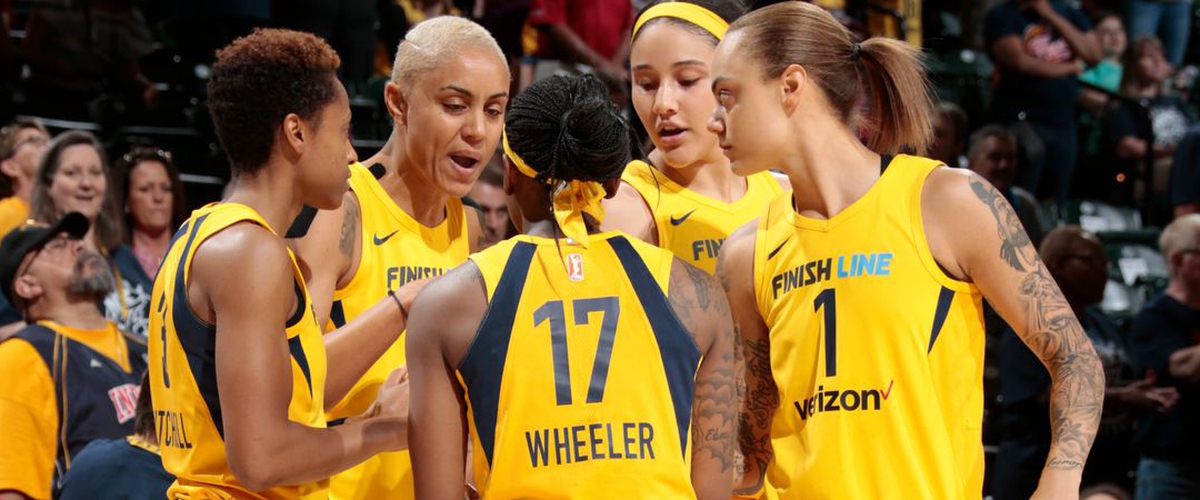 (Show promise. Work hard. Could benefit from copying someone's notes, and after-school catch-up classes)
Quarter-way status: Still figuring some things out but at least having fun and showing improvement while doing it.
The Fever've taken 2 steps forward, 2 steps back at times but yes it did take them til August to win their 4th game last year. How the rest of the season plays out will depend on injuries, the development of their youngest players and how well other marginal teams play them when they meet them the 2nd, 3rd and 4th time around the league. 50-50 chance they make the playoffs; watching the team they're still smack dab in the middle of a rebuild but they have more of a defensive and offensive identity than they did the last 2 seasons.
Las Vegas Aces (6W, 5L)
Grade C-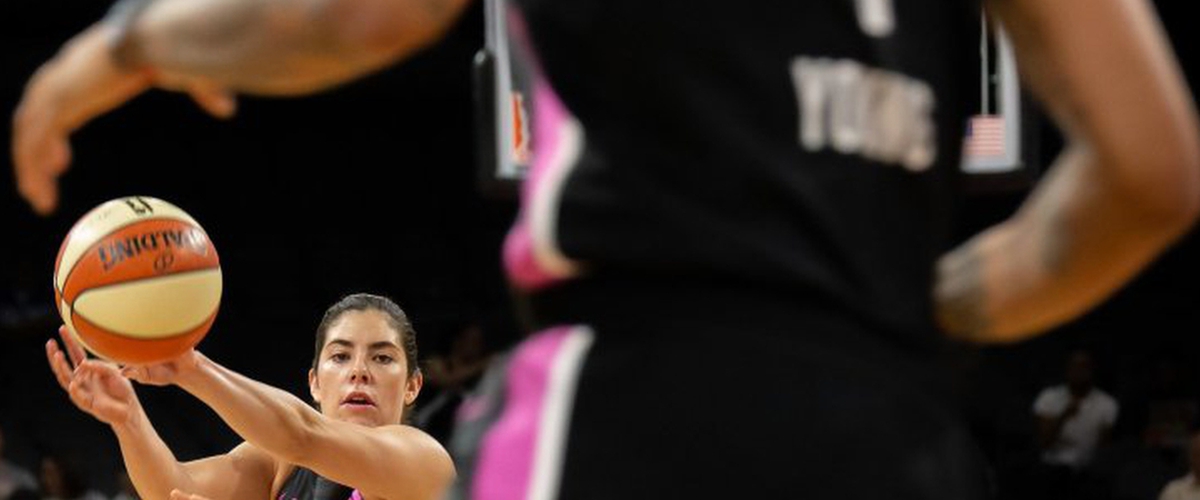 (Class clowns. Huge potential but don't seriously apply selves when doing classwork)
Quarter-way status: Mad chemistry off the court, but not on it.
Viva Las Vegas, the paper champions. On the court though, they've been just okay, and less than stellar at times. It's frustrating to watch how not-on-the-same page the team's stars appear to be at times, and the (related) fact that the team's 2nd unit often appears to be a more cohesive all around 5 than its starters. Averaging nearly 17 turnovers per game, Vegas can certainly fix this as the season progresses but I'm going to go ahead and call it that this isn't their year to win a championship. They're not there yet.
Los Angeles Sparks (5W, 6L)
Grade D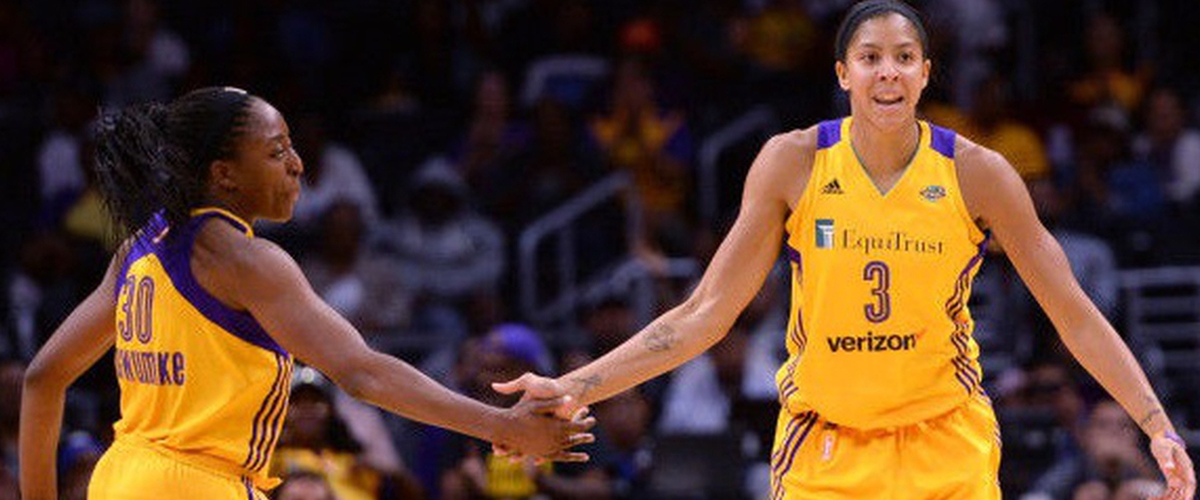 (Whole class behind due to substitute teacher teaching wrong syllabus)
Quarter-way status: Letdown in Tinsel Town
Derek Fisher is a trainwreck coach; not because he's a disaster (yet) but because you just can't look away from him and his short WNBA career. He's got tall shoes to fill; he came in and took over a veteran team accustomed to winning. So his problem isn't that he isn't necessarily a good coach; his problem is that he isn't being allowed to f*ck up and develop naturally; every misstep he makes gets drilled down to the i-teeth. When the Sparks have been good they've been good but not overwhelmingly - looked like they out-talent their opponents; when they've been bad, they've been 52-points-in-a-whole-game terrible.
Minnesota Lynx (6W, 5L)
Grade B-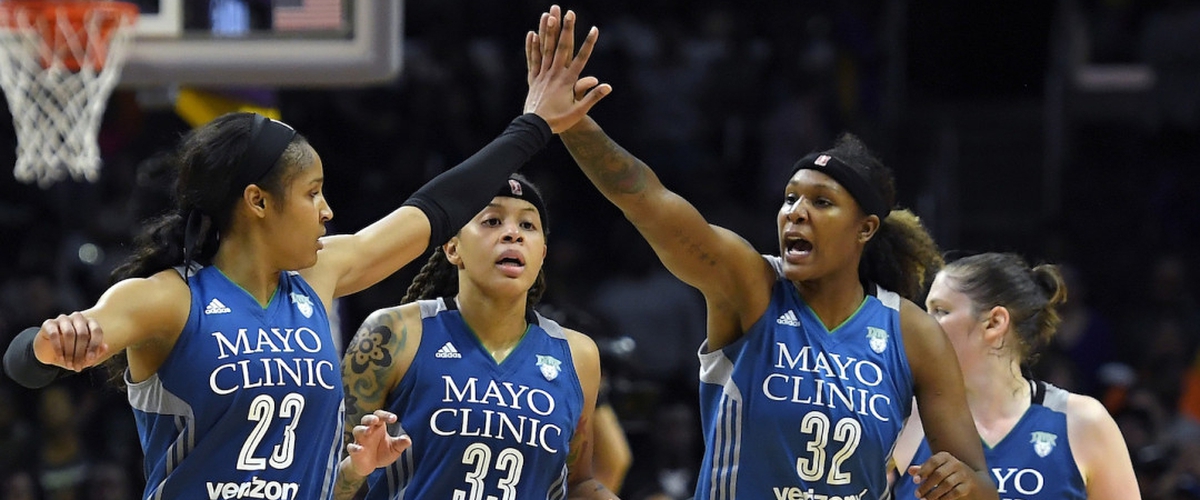 (Performing above average, despite enrolling several transfer students)
Quarter-way status: Probably in need of more training camp to fix issues with turnovers. Bets are still on that they'll end the season 17-17 and in the 7th or 8th playoff spot.
Minnesota is having a season much like Indiana's - more team-wide talent, and in the midst of a retool instead of a rebuild, but - one step forward two steps back in much the same way. Of course, that the Lynx have been able to field a competitive team at all in absence of 4 out of 5 of the years-old starting core is a miracle testament to the solidity of its coaching. Since the team did manage to accumulate quite a bit of talent in the offseason, their wins don't come as a total surprise but they are just short of an A given their high level of turnovers and inability to finish close games. But they always compete and always play hard.
New York Liberty (3W, 7L)
Grade D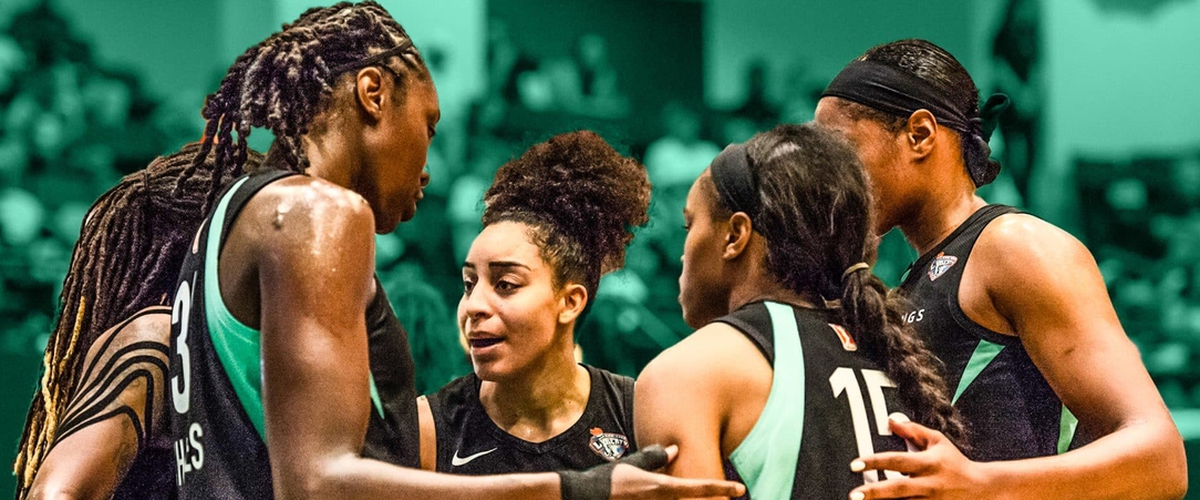 (Repeating a year, with new insights but unimproved grades)
Quarter-way status: Tina Charles is just here to score; but she's also the only one who hasn't got the rebuild memo
The Libs' season has started more like their 2018 season than they'd like; instead they have less of an excuse having improved the team with a No.2 pick via the draft. The team's present and future continue to be about Tina Charles - how many more 8 for 22 performances can the team take ? Why is she taking 6 attempts from 3PT land while not being a 3 point shooter. I'm sure Tina wants to win, and with BHartley, KNurse, ADurr, and AZahui B her team has the beginnings of a young capable core. But maybe the talent around Tina wasn't the problem last season; maybe the problem was Tina.
Some pieces for the team's success are there; up to Tina to decide how/if/when she wants to use them.
Phoenix Mercury (3W, 5L)
Grade D
(Team underachieving with star student absent)
Quarter-way status: Should be in an enviable position but BG still hasn't managed to put the D in Dominate
Eyes are on you, Brittney Griner. Why? Because this was supposed to be a championship calibre - note I say CALIBRE - team, even in Diana Taurasi's absence. I can only imagine Phoenix fans' frustration - a player with the physical attributes and skill set of Brittney Griner who, for whatever reason, can't or won't dominate in the way we'd imagine. The rest of the team ? Well Dewanna Bonner is Dewanna Bonnering. But I do think we fans underestimate how hard it is to bring in younger players and make them fit around a core of older players, even though that played well together when they were younger themselves. Brondello's rotations tell me the team's young players don't yet have her trust. I said it before about Phoenix - odd, young/old roster.
Seattle Storm (7W, 5L)
Grade A+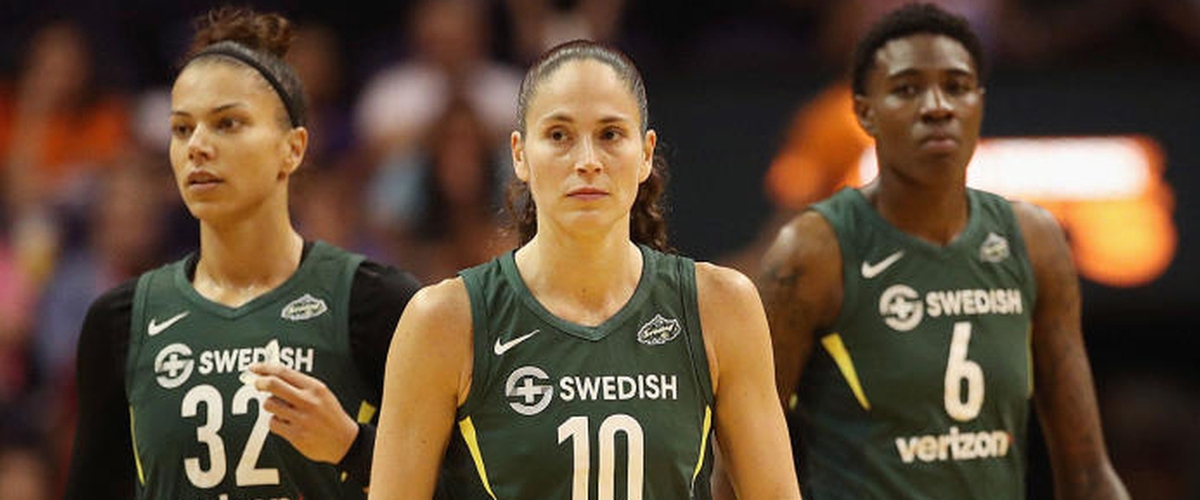 (Team overachieving with star students absent)
Quarter-way status: Getting to know themselves even better than they did last year.
Gotta love this team's heart, man. I wrote them off (even though I thought they'd still compete); they could easily have rolled over with all the bad luck they had with injuries to their stars/on-court leaders and head coach's illness. But here they are amongst the +500 teams in a season when marginal teams are scrapping amongst each other for wins. It's been impressive to watch the fluidity of their championship machine. I was a doubter last season, but doubter no more. Their long-term future is a story for another time but for now, what other grade could we give them but an A+ ?
Washington Mystics (8W, 3L)
Grade A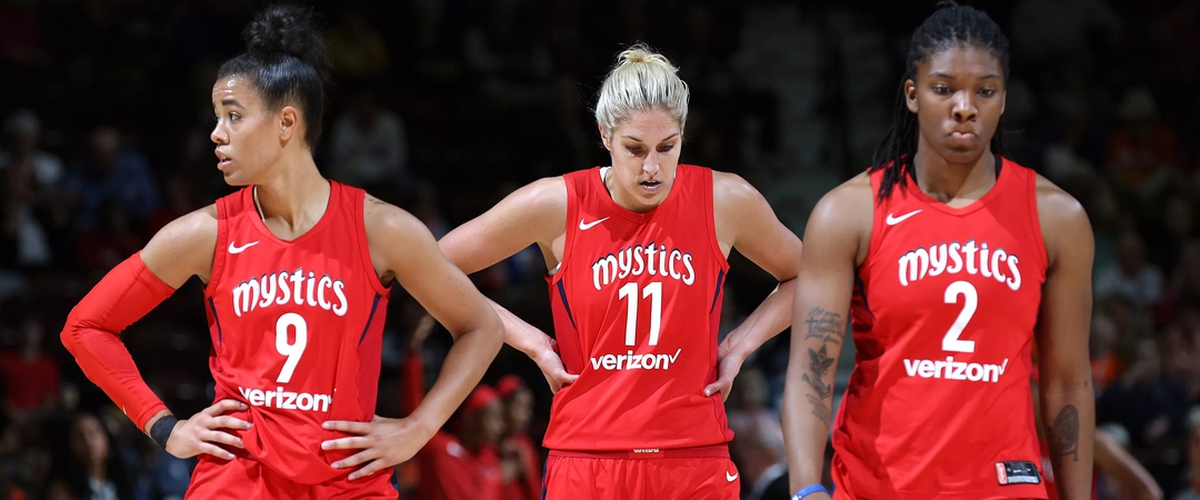 (Quietly acing coursework; questions remain for Final exam)
Quarter-way status: Somehow simultaneously flying high while flying below the radar
Along with Connecticut, Mystics are the one team who make fans believe the league's traditional power structure isn't completely f*cked. They've never been the sexy pick for a championship, but folks do expect them to be competitive from year to year.
With all the injuries to stars around the league this year though, it's a pretty flat track for Washington, if they can just keep their bodies in tact and finally get all 12 players officially on their roster to be available at the same time. Early in the season the Mystics would look like world-beaters one game then lose the next game to a 'lesser' opponent; but it's pretty impressive how consistent they've managed to remain not even having Emma Meesseman available for a majority of their games. Eyes are on Washington for the remainder of this season, as presumptive title favourites unless someone can present otherwise. They'll have their fingers crossed for a healthy EDD all the way through the 2019 Finals.