Top 5 Greatest Bowling Spells in Ashes History
Top 5 Greatest Bowling Spells: Ashes, the mother of all rivalries, will start from August 1, 2019 and the fans are already going gaga for this epic clash. The rivalry although lost its sheen in the early millennium, but resurrected like a phoenix from ashes after the magnum opus 2005 series and since then the rivalry has even crossed Indo Pak rivalry in terms of excitement and viewership.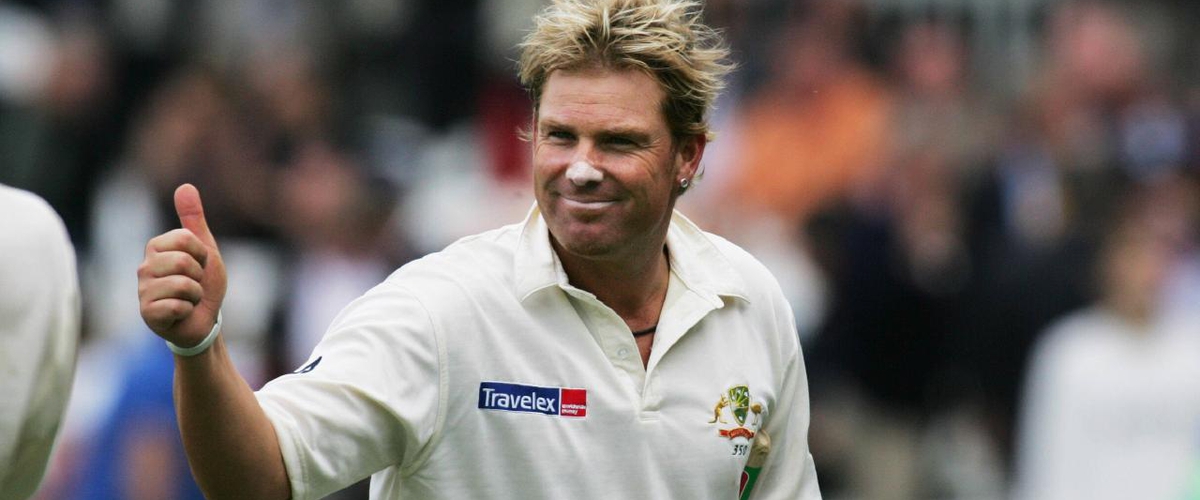 It gets the best out of the players and which results in some iconic moments. Who can forget Ian Botham's fiery spell at Edgbaston in 1981, in what was termed as 'Botham's Ashes' or a young Glenn McGrath tormenting England at Lord's in 1997. Jim Laker almost achieving perfection as he recorded figures of 19/90 at Manchester or Shane Warne bowling the ball of the century to Mike Gatting in 1993.
1. Mitchell Johnson, Adelaide, 2013-14
Mitchell Johnson terrorised the English batsmen in the Ashes of 2013-14. The mustachioed pacer ran through the English batting line-up in the series, taking 37 wickets at an incredible average of 13.97. The most memorable performance came in the first Test at Adelaide, where he recorded figures of 7/40. He kicked open the door by rattling Alaistair Cook's off stump by beating him for pure pace. Other opener, Michael Carberry received a barrage of bouncers and pacer James Anderson received a send-off while his middle stump went cartwheeling. ahead of the English batsmen.
2. Ryan Harris, Perth, 2010
Although Mitchell Johnson was again the tormentor-in-chief during this match, but Ryan Harris showed his class in the second innings as he registered incredible figures of 6-47, making both the old and the new ball talk. Although 391 was always going to be a stiff target for England, Harris dashed any hopes of a successful chase when he broke the back of England's middle order. What made the spell extra special was the fact that Harris was coming back after a horrific injury.
3. Stuart Broad, Nottingham, 2015
England were leading the series 2-1, which made the fourth Test at Nottingham a crucial one if Aussies were to have any hopes of a comeback. Rain delayed the start as England won the toss and chose to bowl first. However, Stuart Broad ran through the Aussie batting line-up recording figures of 8/15 as Australia were dismissed for 60. It took only three balls for Broad to get into the thick of things, as he dismissed Chris Rogers with a brilliant out swinger, to claim his 300th Test wicket. In the same over,
4. James Anderson, Nottingham, 2013
James Anderson is always under extra pressure when it comes to facing Australia, as he often leads the pace attack. He started the 2013 Ashes in a terrific manner, with figures of 10/158, helping England start with a close 14-run victory and set the tone for the series. This was the same Test in which Ashton Agar scored 98 on debut as a 19-year-old. Anderson took 5 wickets in both the innings, but it was the second innings where his contribution was became the talk of town. Bowling before lunch, he took figures of 3/29 to set England on what looked like an easy path to victory.
5. Andrew Flintoff, Edgbaston, 2005
Andrew Flintoff bowled his heart out in one of the most memorable Ashes encounter as England sealed an important 2 run win to bring the series to restore parity after losing the first match comprehensively. England batted well and scored 407, Australia were dismissed for 308 giving England a 99-run lead, but the Aussies started well in the second innings, and were cruising along at 47/0 when Michael Vaughan through the ball to Flintoff.
---