Let's Make a Trade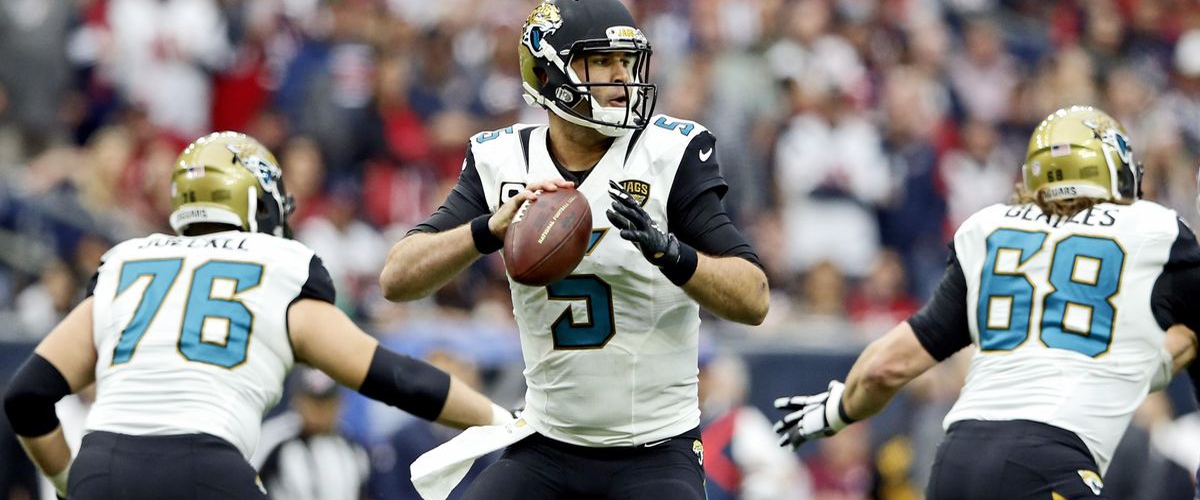 I wrote last week that I think Blake Bortles time in Jacksonville is coming to an end. His play has been uninspiring, and that's putting it kindly. The Jaguars have a talented roster, one that should be contending for a playoff spot, but as I have written about before, if you don't have a quarterback in the NFL you're in purgatory.
Let me put my economic background to use. Blake Bortles is a sunk cost. Just because the Jags used the third overall pick on him four years back does not mean they should continue to run him out under center if he does not give them the best chance to win. That pick is used and cannot be recouped. The Jaguars future on the other hand has yet to be determined, but their fate can't be too promising with Bortles in the fold. So, what should they do? I have the perfect solution.
The Jacksonville Jaguars should trade their first round pick next year for Chiefs quarterback Alex Smith. Smith is just who the Jaguars need. He is a game-manager, who is extremely accurate and makes very few mistakes. In essence, the antithesis of Blake Bortles. You might ask why the Chiefs would trade their starting quarterback and that's certainly a fair question. My answer would be simple: They just traded up in the draft to snag Patrick Mahomes who, if it all plays out how Kansas City envisions, could become the next Brett Favre. Mahomes has the size, the arm strength, and the charisma of Favre, it is just a matter of channeling that. And there is no better way to learn than by doing. Mahomes could spice up the Chiefs offense, that with Alex Smith has become quite stale. This trade makes sense for both sides. The Jaguars receive a competent quarterback and the Chiefs go the baptism by fire route with their rookie quarterback, rapidly accelerating the inevitable transition and potentially catapulting themselves into the AFC's upper-tier.