Can Los Angeles support two NFL teams?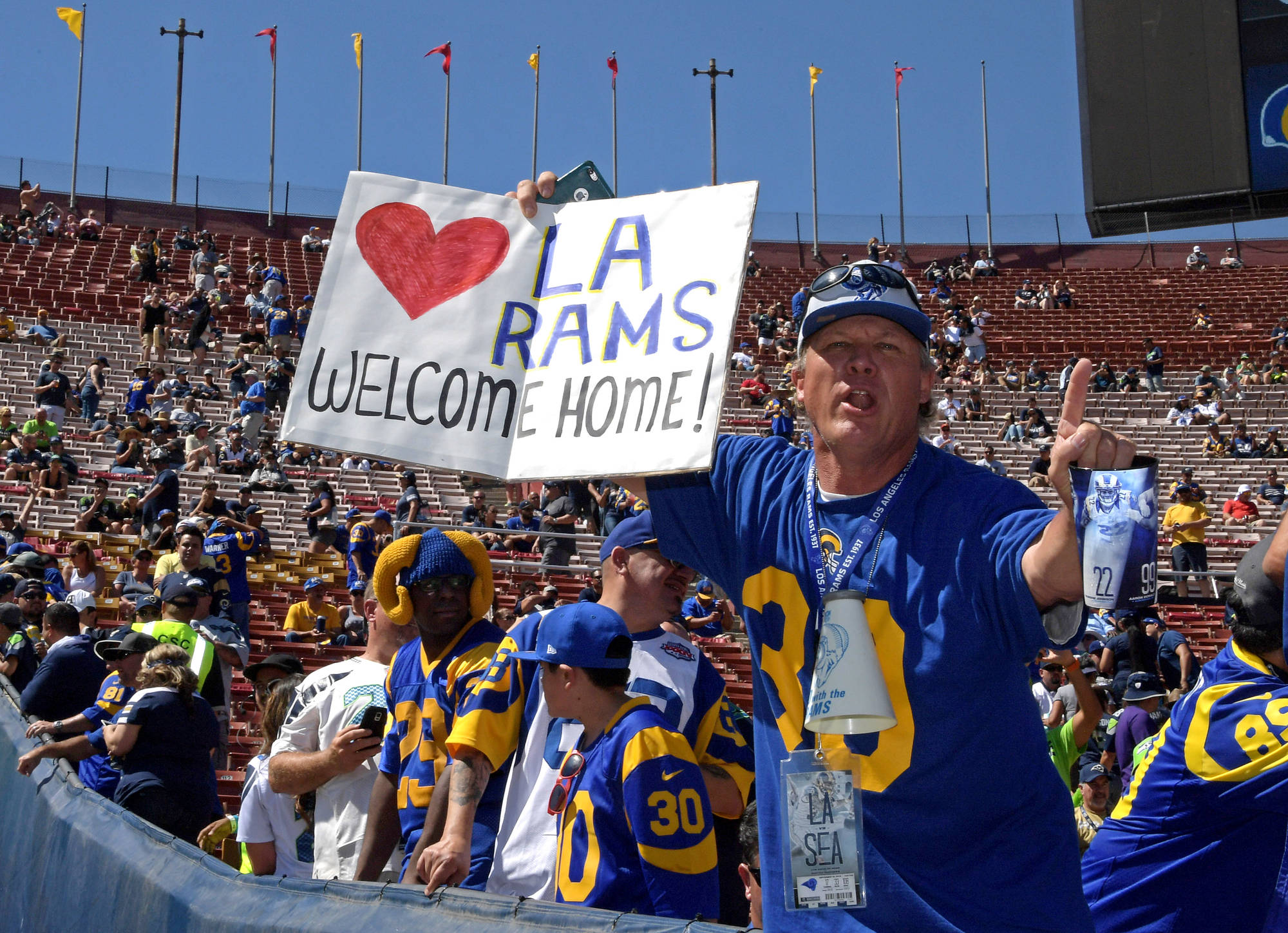 Kirby Lee-USA TODAY Sports
Yesterday, the San Diego Chargers announced that they intend to move to Los Angeles, California where the Los Angeles Rams moved to one year ago yesterday. In two years Los Angeles. went from not having a NFL franchise to having two in 2017.
This in not the first time there has been two NFL franchises in Los Angeles. From 1982-1995 the Rams and Raiders both called Los Angeles home. However, in 1995 both teams left the city to leave it without an NFL franchise. After spending 20 years without NFL teams in Los Angeles, is it really a good idea to put two teams there now?
In 2016, the Rams played their games at the Los Angeles Memorial Stadium, which first hosted games in 1946 and seats 93,607. The Rams had an average attendance of 74,121 (seventh in the NFL), but with 90% of the stadium filled (28th in the NFL). They averaged 16,000 empty seats with a population of 3.4 million. With an NFL team finally returning after 20 years, shouldn't every seat in that stadium be full?
Then the Chargers come to Los Angeles and plan to play at StubHub Stadium, a soccer stadium, which holds 30,000. If that stadium is not filled every game, it would be an embarrassment to the league.
The average NFL attendance is over double 30,000 and would put the Chargers last in attendance by far. Without a large attendance, they could be in financial trouble for the two years in the small stadium. Then since they are only going to be able to play in front of 30,000 fans, most NFL fans will cheer for the Rams since they can get tickets. This will hurt the chargers moving forward by not having a large and strong fan base.
In 2019, both teams will move to the Los Angeles Stadium at Hollywood Park. This stadium is going to be a state-of-the-art facility that holds 75,000 seats and can be expanded to 100,000 for special events.
The Raiders ultimately left in 1995 because they did not receive funding for a new stadium and the Rams left because they were not selling out the Coliseum. Even back then, there was not enough interest in the NFL to have two franchises so why would there be enough interest now?
New York is the only other city with two NFL franchises, the Jets and Giants (technically the stadium is in New Jersey). They are both in the top five of attendance and just about sell Gillette Stadium out every Sunday. Therefore, it can be done, but New York is a unique circumstance. They have a population of 8.4 million people and some of the most die-hard sports fans.
Los Angeles has never been known for their fans and having 75,000 fans show up every Sunday for football is tough to do. The NFL tried having two teams in Los Angeles once and it failed so why do they think it will work now?
Just because Los Angeles is such a big city, does not mean they will be able to draw fans. The NFL has blossomed into the most popular pro organization in America, but without an NFL team for 20 years Los Angeles has lost a generation of football fans. The Rams were not able to sell out their stadium in their first year back, so it does not bode well for future fan support.
The Chargers might have needed to move to a new city, but Los Angeles is not big enough for two NFL teams. Once the new stadium is built both teams will struggle to fill the seats and one of the teams will move by 2030.
---