The Missed Call Heard Around The World!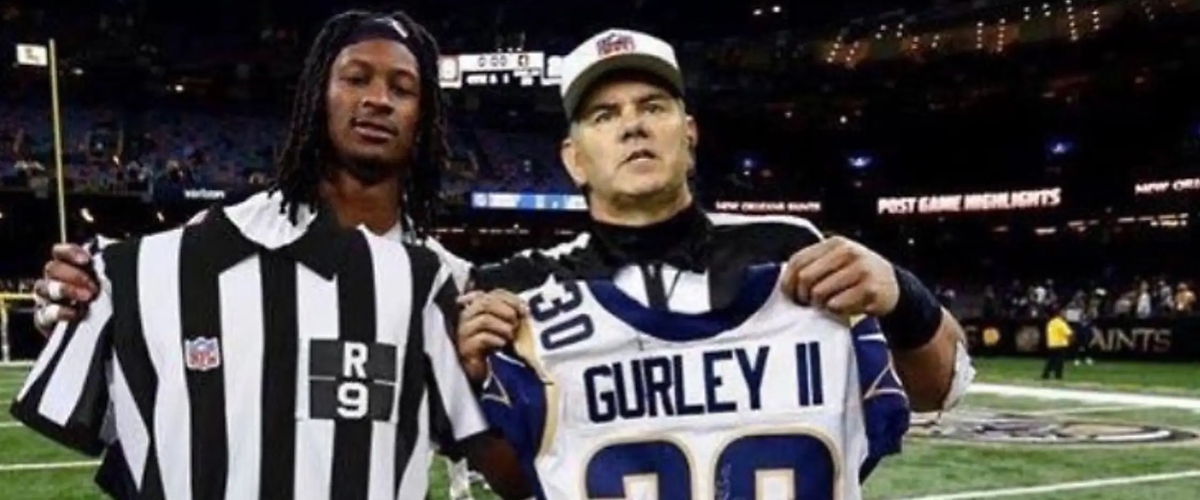 Photo Via: Todd Gurley/Instagram
It comes with no surprise that the entire world is still talking about the missed pass interference call between the New Orleans Saints & The Los Angeles Rams. This monumental missed call stacks up with some of the greats like, The Famous "Tuck Rule" made against CB Charles Woodson, or the "Dez Caught it" TD pass. It's plain and simple that the Saints were robbed of an opportunity to advance to the Super-Bowl. If the refs make the pass interference call, it would have granted the Saints with a fresh set of downs on the 5 yd line with just a little over a minute to go. Sean Payton would have had the Saints knee the ball three times then elected to kick the field goal leaving the Rams with just under twenty seconds left on the clock with no timeouts. Many people believe this game will be the starting point into the NFL implementing new rules that would hopefully allow coaches a chance to challenge a non-call. On the other hand, Jared Goff & The Los Angeles Rams will advance to the Super-Bowl LIII to take on Tom Brady & The New England Patriots, Sunday February 3rd at 6:00 PM.
---