NBA Power Rankings 30-25: West is Still Best (And it's Not Even Close)
The NBA season tips off tomorrow with two intriguing nationally televised matchups coming our way (Boston at Cleveland at 8 ET, Houston at Golden State at 10:30 ET). There is going to be lots to talk about from the get-go this season. Kyrie is suiting up in green and white to face his old teammates. Chris Paul and James Harden play their first game together--will they mesh? And of course, there's the storyline of the Warriors. After three straight years of reaching the Finals and winning it twice, they seem like a lock to win it again this year. But nothing in the sports world is guaranteed--that much we've learned from the past two years, with all the upsets and down-to-the-wire finishes in championship games. And many teams have re-tooled their squads to make themselves a better match for the Warriors. Who has the best chance of dethroning the Dubs?
30. Chicago Bulls (2016-17 record: 41-41)
After getting just the 8th seed in the weak Eastern Conference in a year where hopes were high, with newcomers Rajon Rondo and Dwyane Wade, the Bulls decided to tear it all down and start from scratch. And, unsurprisingly, they did it all wrong. The first move in that process was trading their star, Jimmy Butler, to the Minnesota Timberwolves in exchange for the likes of Kris Dunn, a player coming off an extremely unimpressive year, the high-flying but injury-prone Zach Lavine, and the low-upside lottery pick Lauri Markannen. To not get any proven commodities or future draft picks in exchange for a top-15 player in the league is downright pitiful. Right now, their best player is Robin Lopez. The good news in the Windy City? The lottery reform isn't enforced until the 2019 draft, which means the worst NBA team has a 25% chance to grab the #1 overall pick in this year's draft. And that's about where the good news ends.
29. Atlanta Hawks (2016-17 record: 43-39)
It feels like forever ago when the Atlanta Hawks 2014-15 squad was on top of the world, finishing first in the East and having four of their starters named All-Stars. But coming into this season, none of those starters will be returning to the team. The starting five for the Hawks is now Dennis Schroeder, Kent Bazemore, Taurean Prince, Ersan Ilyasova, Dewayne Dedmon. Save Schroeder, none of those players should be on a starting rotation for an NBA team. Bazemore, Ilyasova and Dedmon are all good players, and would be great fits on the bench for a playoff team. Prince, the Baylor product coming off a rocky rookie season, will have to shoot the ball a lot more than Mike Budenholzer would like. This roster is not something Hawks fans should be looking forward to. The 2015 Coach of the Year will not have much to work with here.
28. Brooklyn Nets (2016-17 record: 20-62)
Lots of people are picking D'Angelo Russell as their Most Improved Player for this upcoming year. He'll be the primary scorer on this team, but I'm still not sold on him. He scored 15.6 points per game on a Lakers team that, especially without Lou Williams after the trade deadline, lacked scoring. He has potential, but will need to become more of a slasher if he wants to be a legit scorer in this league. He has the size and shooting promise, but he's just not there yet. His development will be a big story for this Brooklyn team. Allen Crabbe and Jeremy Lin are both solid offensive players who will have a few nights where they score 25 points. It's not a good sign, though, that 6'7 Rondae Hollis-Jefferson is their starting power forward. Their defense should be one of the worst in the league this year.
27. Indiana Pacers (2016-17 record: 42-40)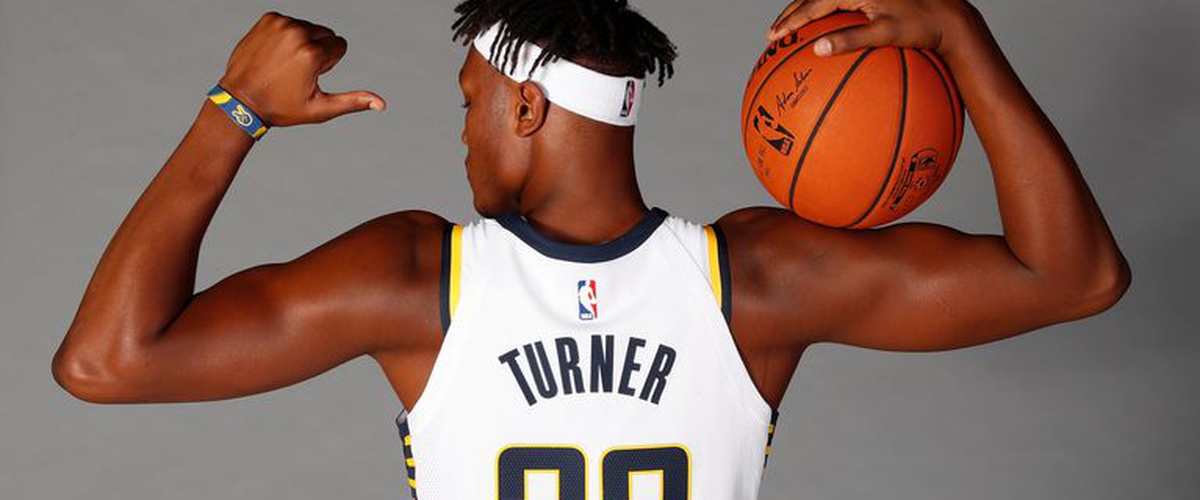 The Pacers are another team, like the Bulls, who dealt away a top-15 player for a smaller return than they should've received. Not receiving a draft pick is absurd. And while both Victor Oladipo and Domantas Sabonis are solid players with raw potential, it feels like they could've gotten more out of the trade. However, Sabonis is a large factor in the deal that many are undervaluing right now. He averaged just under 6 points per game last year, but showed a lot of potential as a back-to-basket player in college, as well as a good rebounder, shooter, and rim protector. Hopefully Indiana can unlock his potential, similarly to how they made Myles Turner into an up-and-coming star in this league. This year is sure to be a rebuilding one for Indiana. But there can definitely be some excitement here and there with the young core of Turner, Oladipo, and Sabonis.
26. Phoenix Suns (2016-17 record: 30-52)
In a bit of a surprise from GM Ryan McDonough, not much changed for this cellar-dwelling Phoenix Suns team. Selecting Kansas small forward Josh Jackson with the 4th overall pick was about the only move they made of note. They have lots of young players, but other than Jackson and Devin Booker, how many of them can turn into difference makers in this league? Dragan Bender, Marquese Chriss and Tyler Ulis are all role players right now. And unless Booker and Jackson turn into stars really quickly, this roster doesn't look like it's going to be much better over the next few years. It's important to add, though, that Eric Bledsoe is one of the more under-appreciated players in the Association. The Suns are just hoping that he has a very strong start to the year, so that they can use him as a trade piece to get yet another draft pick to use on a player with little upside.
25. New York Knicks (2016-17 record: 31-51)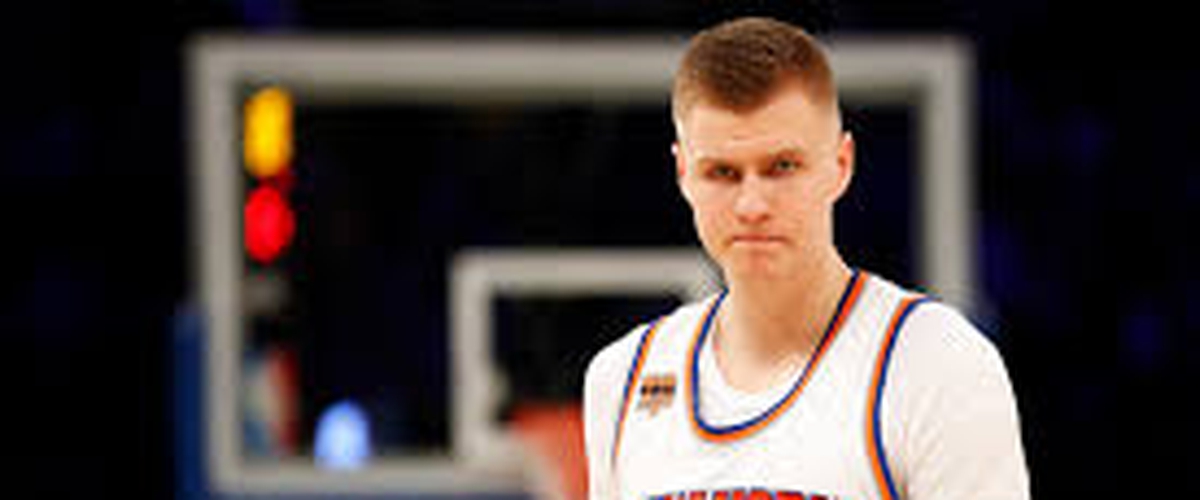 A lot is riding on Kristaps Porzingis in New York. After a disgruntled Carmelo Anthony was finally sent away, he is the lone star on the team. Similarly to Indiana, this year is less about winning for New York, and more about watching the progress of their young bucks like Porzingis, Frank Ntilikina, and Willy Hernangomez. A lot of fans have already come out and said how bad of a pick Ntiklikina was. But I'd be willing to bet that those are the same fans that booed when that lanky 7'3 Latvian kid was selected by Phil Jackson in 2015. Turns out, fans aren't always the best scouts. Other than those young guys, New York doesn't have much to offer. Enes Kanter, Ramon Sessions, Michael Beasley, Courtney Lee, Tim Hardaway Jr., and Doug McDermott. What do these players have in common, other than being soon-to-be bullying victims at the hands of the New York media? All offensive talent, and literally no defense. Oof. Not a good sign.
More to come tomorrow...
---