Manchester United v Chelsea: Premium League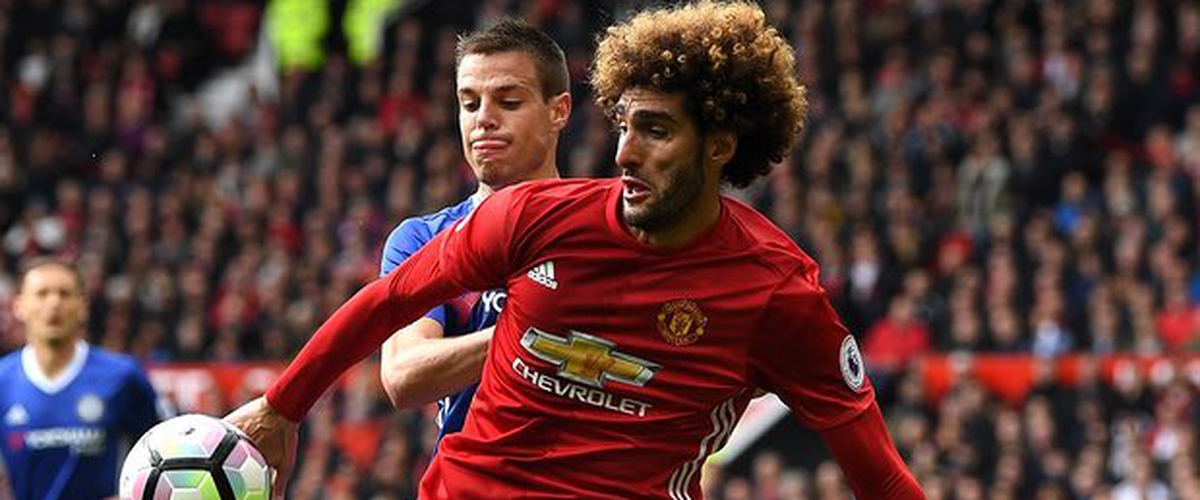 An excellent all-round performance from Manchester United gave them a comfortable win over the league leaders; they move back into fifth, while Chelsea stay four points ahead of Spurs at the top.
Chelsea, on the other hand, just need to forget that this afternoon ever happened. Over 32 games they've proved themselves the best team in the league, they're still top, and have more than enough to get the points they need to become champions. But for the first time, they'll be thinking about things.
Fabregas, who's made a difference, lifts another pass over the top, this one for Hazard, and he does all he can to catch up with it, sliding down the slope behind the line in the process. Meantime, Martin Tyler takes us along a line of ex-players in the crowd, completely failing to recognise the grey-bearded Franck Lebouef. My churlish mind finds this amusing.
Jose Mourinho, who took a tactical risk by resting Zlatan Ibrahimovic for the game against Chelsea F.C., says his risky move was vindicated after Manchester United F.C. stunned the Premier League leaders for the first time since 2012.