Will someone average a Triple-Double this season?
There are multiple players that have people thinking they will average a triple-double. Players like Russell Westbrook and James Harden.
I don't think Lebron qualifies considering he is probably gonna sit out a couple of games and him getting rebounds actually HURTS the team instead of helping it.He has two pretty good rebounders on the team(Kevin Love and Tristan Thompson) and taking away their rebounds makes no sense.
The most likely to do it is Russell Westbrook because he is obviously extremely athletic and can fight for many rebounds by just wanting the ball more.Rebounds is the hardest thing to average a triple-double because when your a point guard you will probably get alot of assists if you are a dangerous scorer like Westbrook is.But the average point guard isn't extremely tall.This doesn't apply to a small forward like lebron because he is bigger than point guards and can still pass the ball.
James Harden is difficult to say because some games he looks like he can rebound over Dennis Rodman and other days he gets 6 or 7.He only averaged over 5 rebounds once in his career and that was last year.He sure has the scoring and passing ability averaging around 13 assists.
An honorable mention would be Giannis Antetokounmpo. Who is a good passer and runs point guard while he should be a small forward so getting rebounds isn't too difficult for someone his size.I don't think he could yet though as he still needs to develop more.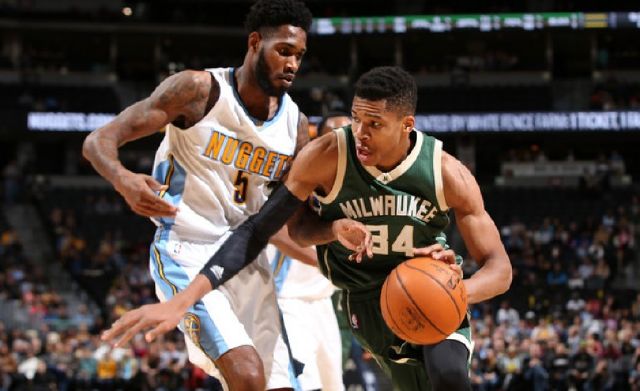 Another honorable mention would be Draymond Green.He could average a triple-double but he never really has the ball because there is KD and Steph Curry on his team.He could easily get rebounds because he is a power forward and he is a pretty talented passer.But if he is on the Warriors he will never be able to.
I do not think anyone will average a triple-double this season but these guys are the most likely to do it.
---