Most Sixes in T20 Cricket
5. Eoin Morgan | 96 Sixes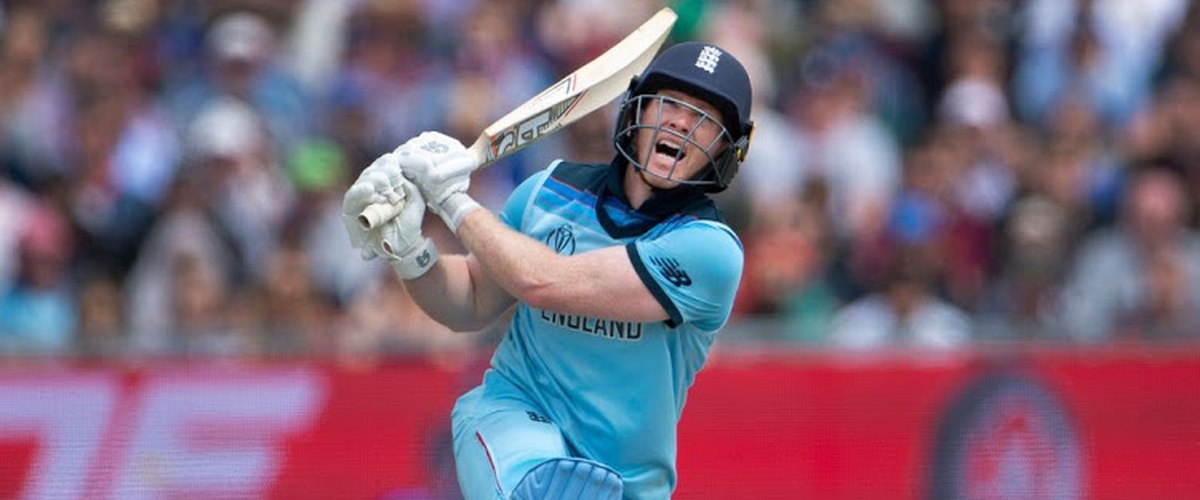 England's limited-overs captain, Eoin Morgan is a severe hitter of the ball. We all witnessed his six-hitting ability during the 2019 World Cup where he hit 17 sixes against Afghanistan, most by any batsman in ODIs. And Morgan is just as dangerous in T20s as well. The southpaw has hit 96 sixes in 86 matches, thus finding the fifth spot in the list of most sixes hit.
Morgan's 96 sixes are also the most by any English batsman, with Alex Hales being the next batsman with 55 sixes. Interestingly enough, Morgan is also the only batsman in this list without a century to his name. Nonetheless, the English captain has scored 11 half-centuries and 1985 runs so far.
4. Chris Gayle | 105 Sixes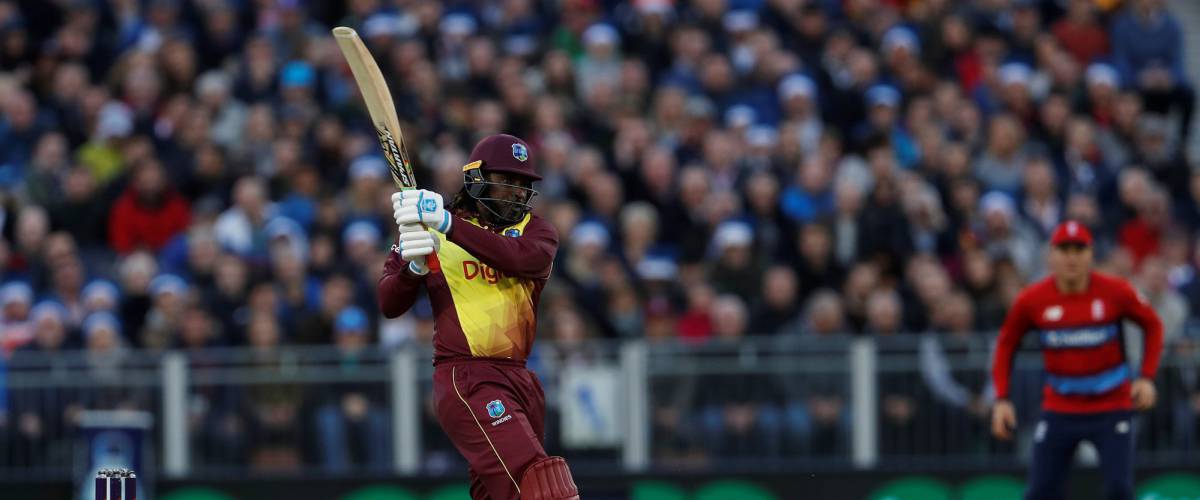 If hitting sixes is an art, The Universal Boss, Chris Gayle is the Picasso of it. Gayle's six-hitting ability is unbelievable, as his stand and deliver sixes make cricket look so easy. The West Indian also has some serious power in his hands, which helps him clear the rope at his will. Gayle has tormented bowlers throughout his career and was at the top of this for more time than anyone else.
But the Caribbean batsman is currently third in this list with 105 sixes in only 58 games – Once again, almost two sixes per game – Ridiculous! Gayle has scored two centuries and thirteen half-centuries in the T20 format with the strike rate of 142. The West Indian Giant, however, hanged his boots earlier in 2019.
Read More: Maximum Sixes in ODI
3. Colin Munro | 107 Sixes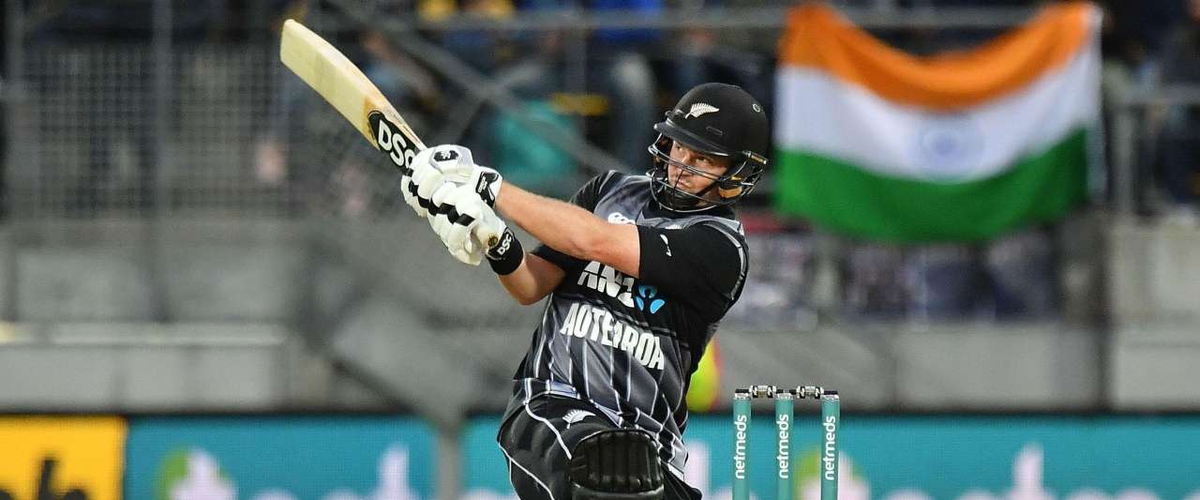 The best thing about Colin Munro is, he has quietly moved up the rank in this list without anyone even realising what a dangerous batsman he is. The southpaw has hit 107 sixes in just 62 innings. Munro has also scored three centuries in his T20 career, joint-second most by any batsman. And his strike rate of 158.73 is better than most of the famous big-hitters of the game. If these numbers don't give you the idea of dangerous a batsman this 32-year lad is, what will?
2. Martin Guptill | 119 Sixes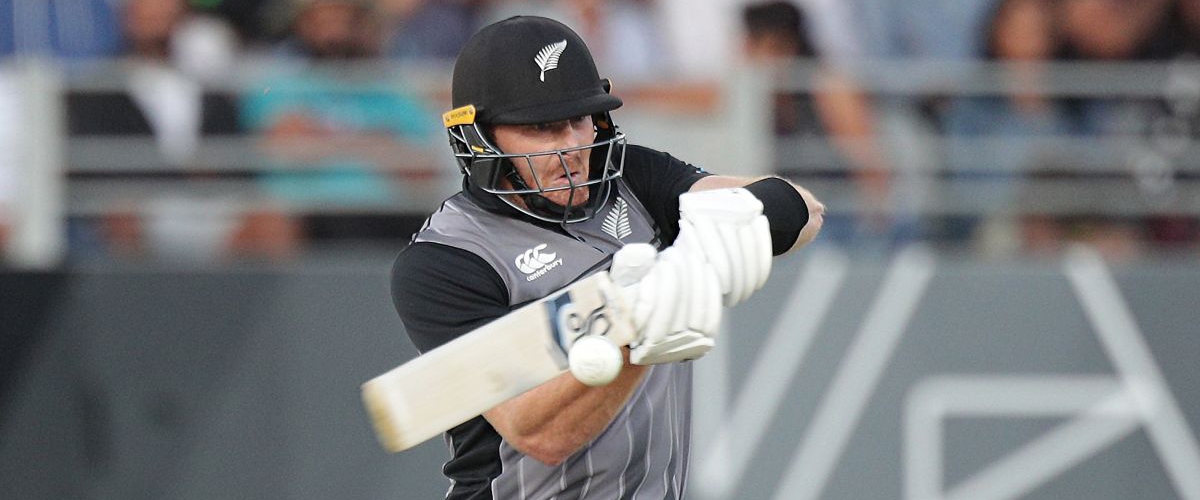 As we said, there are a total of three New Zealanders in this list, and Martin Guptill is at the top amongst them. Known for his hard-hitting, the opener recently became New Zealand's top scorer in T20s, moving past Brendon McCullum. In the process, he also overtook Gayle as the player with the second-most number of sixes in T20.
Guptill has scored 2436 runs in 82 games, making him one of the finest T20 players around the world. And with 119 sixes, he is one of the only four players in international cricket to hit more than 100 maximums in the shortest format of the game. But a dip in Guptill's form and Colin Munro's consistency in T20 cricket means we could be in for a treat between these two in the next few months.
1. Rohit Sharma | 127 Sixes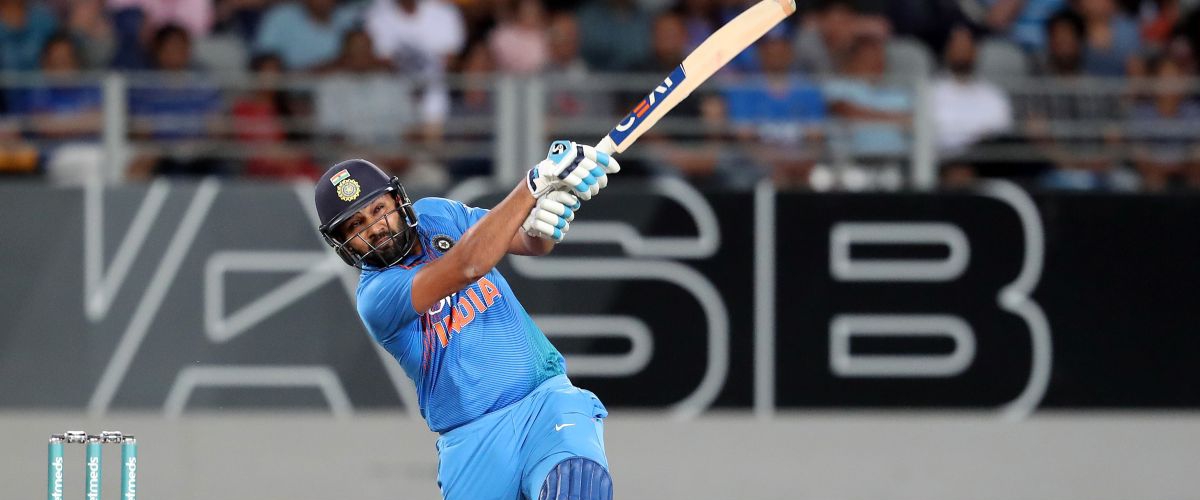 If Chris Gayle is all about power-hitting sixes, Rohit Sharma is precisely the opposite – classy and effortless shots! If there was ever going to be a player to hit more sixes than Chris Gayle, it had to be the Indian opener. And Rohit passed the West Indian, co-incidentally against West Indies.
The right-hander has now hit 127 sixes in 108 matches, most by any batsman around the globe. Rohit is also in the best batsman of the shortest format, having scored the second-most runs in T20 – 2,773 runs. With Chris Gayle retired, it looks like Rohit Sharma is set to hold this record for a long, long time.