"The Stack" 12-18-18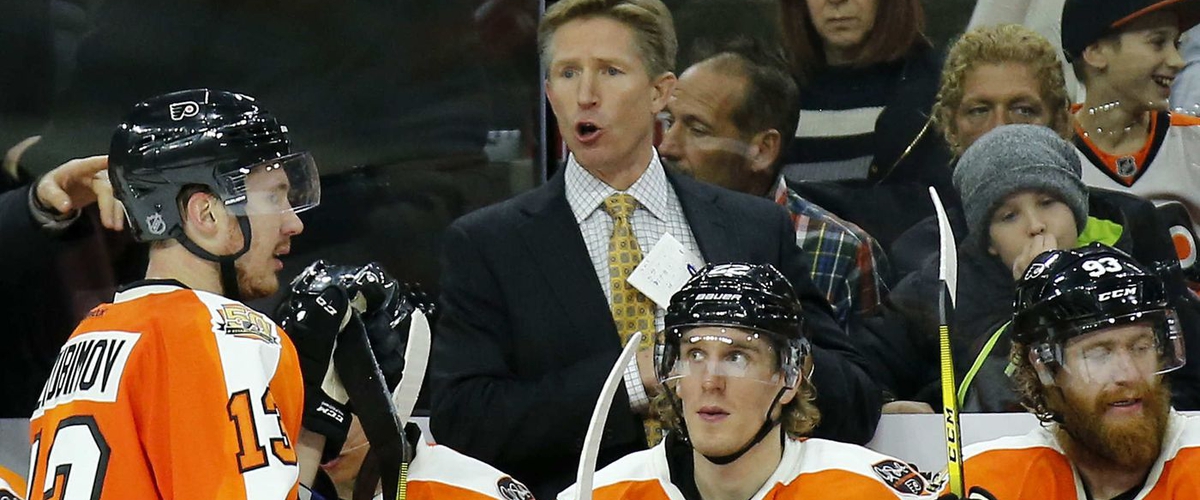 The Philadelphia Flyers have fired head coach Dave Hakstol, formerly the head coach at UND. They are in last place in the NHL's Metropolitan Division, but hey, at least they still have their mascot, Gritty!
The Stack is back on this Tuesday and we will be having some shorter blogs here over the next few weeks. Yes, we'll be picking games in our Football Friday posts, but with college football bowl games going on, we'll be making a prediction for each day or at least most days. Maybe we'll combine a few of the days here. I'm not sure. Maybe we'll combine Tuesday, Wednesday and Thursday into today. Not quite sure. Find out now though in "the stack" for today, Tuesday, December 18th:
Saints outlast Panthers in MNF slugfest
It was not the prettiest of games, but the New Orleans Saints once again overcame a slow first half start to take down the Carolina Panthers 12-9. The win all but assures the Saints of the top seed in the NFC Playoffs and all but effectively puts the nail in the coffin on the Panthers season. That is now six losses in a row for Carolina whose only touchdown came on a fourth down trick play with do-it-all Christian McCaffrey throwing it to a wide open Panther. The only other points Carolina generated on the night came after a touchdown by the Saints and when they went for two, the Panthers picked off Drew Brees and ran it back for two. That gave the Panthers a chance after the Saints looked to have iced the game, but Tommylee Lewis fumbled the ball out of the back of the endzone. The Panthers had one last chance to tie the game, but failed to do so. Cam Newton does not look like himself and the Panthers have been free-falling like crazy. There is concern for the Saints and their slow starts on offense, but when you are the one seed in the NFC, those things can be worked on without a whole lot of panic.
College football bowl games
Cheribundi Boca Raton Bowl (Boca Raton, FL)
10-3 UAB VS 8-5 Northern Illinois 7 PM ET ESPN
There are very few stories in college football better than UAB. They didn't have a football program a few years ago. They are a really good team. Both of these teams won their respective conference championship games, but I have to go with the Joe Webb's alma mater. That would be UAB.
Confidence points: Mid 20s
What the heck, let's pick a few more bowl games. I can always make a new prediction tomorrow and Thursday if I have a sudden change of heart so long as it is before the bowl games.
DXL Frisco Bowl (Dallas, TX) (Wednesday)
7-5 San Diego State VS 8-4 Ohio 8 PM ET ESPN
I have no idea about this game. South Dakota State, I mean San Diego State is normally pretty good, but they have been hit and miss this year. Ohio is pretty good. I initially picked the Aztecs, but I'm having a change of heart. I'll take Ohio.
Confidence points: Low to mid single digits
Bad Boy Mowers Gasparilla Bowl (Tampa, FL) (Thursday)
8-4 Marshall VS 7-5 South Florida 8 PM ET ESPN
It's a home game for South Florida…literally. They are playing at Raymond James Stadium where the Tampa Bay Buccaneers play as well as the South Florida Bulls. What is the motivation factor? Last year, Florida Atlantic and Memphis both played at home and they went 1-1. Neither team lost five in a row to end the year like South Florida did. And because I am from Marshall (Minnesota), I'll roll with the Thundering Hurd.
Confidence points: Mid to upper teens
Misc. headlines
North Carolina beat Gonzaga over the weekend in men's college basketball 103-90. When North Carolina plays their potential they can beat anyone. The problem is that they don't play at this level consistently.
The Philadelphia Flyers have sacked head coach Dave Hakstol. The Flyers are a disappointing last place in the Metropolitan Division with just 28 points. The former UND head coach was bit of an outside the box hire. Obviously it didn't work out.
And over the weekend, after a three team deal with the Memphis Grizzlies fizzled out, the Washington Wizards and Phoenix Suns completed a trade that sent Trevor Ariza to the Wizards for a couple of players. Will this help Washington and all of their early season drama? I doubt it, but maybe they can play their way into the 7 or 8 seed.
Coming up no later than Thursday: Friday and Saturday bowl predictions plus other headlines from the sports world