Top 15 Group of 5 Heisman Trophy Candidates for 2018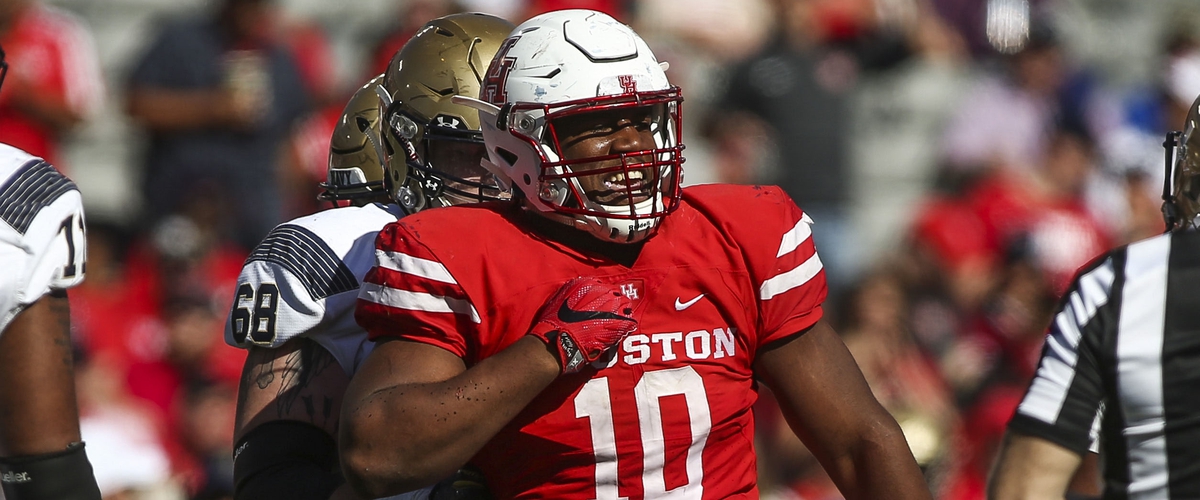 There are limitations to winning the Heisman nowadays. Not only do you have to have a great year, but you have to win and be in a Power 5 conference. That last stipulation limits potential greatness from Group of 5 teams to be seen. Jordan Lynch from Northern Illinois was the last finalist from one of these G5 schools, and he finished third in a blowout Jameis Winston win. So, again, it might be a long shot that any of these players win or are even a finalist, but we're going to look at 15 candidates from the Group of 5 for the 2018 Heisman Trophy. I just went through each conference and picked guys I believed would have a chance, even if it is slim.
McKenzie Milton, QB, UCF----UCF's success can be directly connected with Milton's improvement. The sophomore threw for 3,795 yards with 35 touchdowns and just six interceptions. With plenty of returning talent, Milton should be the early favorite in the Group of 5.
Tony Pollard, WR/KR, Memphis----Receivers don't normally win, but Pollard's kick return skills give him an advantage. Pollard will return as the best kick returner in college football, and should also play a bigger role in the offense. His 722 yards and six touchdowns gave the Tigers multiple ways to use him, and should do so again next year.
Ed Oliver, DT, Houston----Oliver is the best player on this list, and there's no debate about it. He isn't, however, the best Heisman candidate.....according to the voters. The Heisman is nearly impossible to win as a defensive player, and Oliver also plays defensive tackle. So unless he scores 10+ touchdowns on defense, there's not much hope. But I've learned not to doubt anything he can do.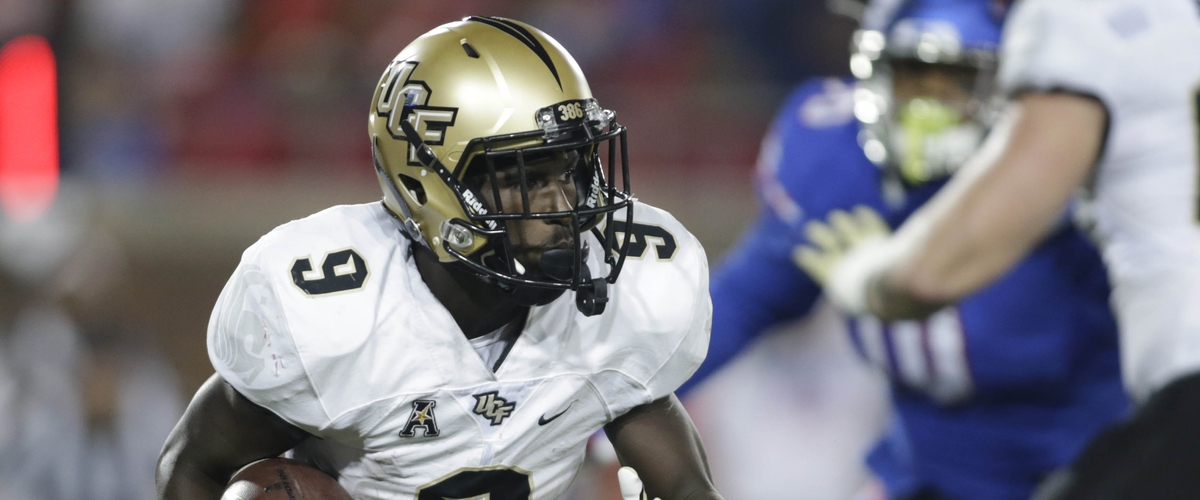 Adrian Killins, RB, UCF----Killins reminds me of De'Anthony Thomas with how fast he is. While he's tiny for running back standards, he is extremely difficult to corral. His 762 yards and 10 touchdowns rushing are just a preview of what he's capable of doing.
Ben Hicks, QB, SMU----Sonny Dykes inherits a quarterback who could be the best in the conference next year, but that also depends on what talent returns. Courtland Sutton has already declared for the NFL Draft, and Trey Quinn could do the same. The Hicks-Dykes partnership could be one of the best in 2018.
Mason Fine, QB, North Texas----Fine threw just six touchdown passes last year as a freshman reserve. He threw 28 this year. The Mean Green made it to the Conference USA Championship game thanks in large part to Fine's improvement, and could expect to be back next year with his return.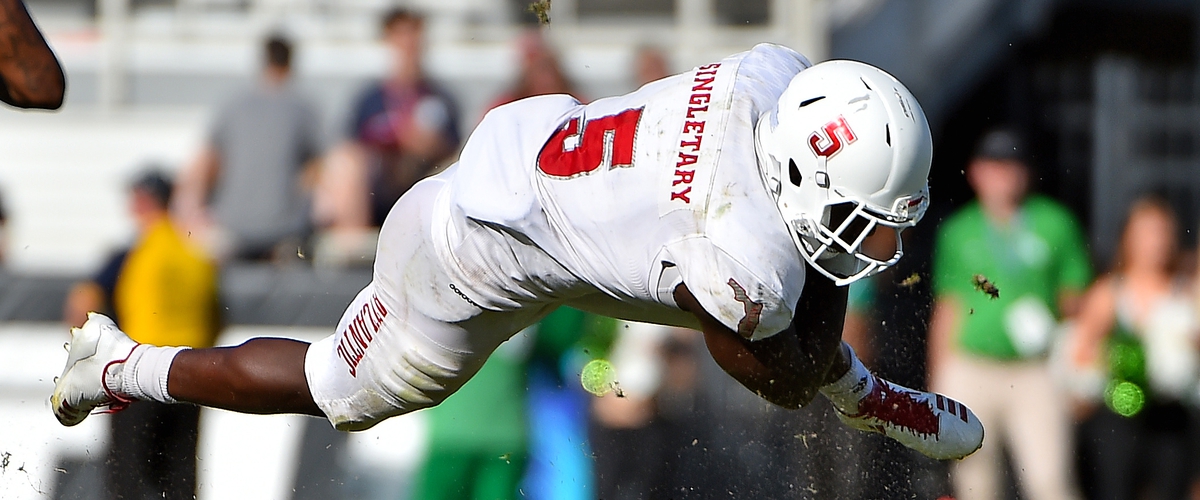 Devin Singletary, RB, FAU----As a sophomore this year, he ran for 1,796 yards and an insane 29 TOUCHDOWNS! No one could stop him, and Lane Kiffin's team was, and still is, on fire. Too bad they didn't get a better bowl game. I would have loved to see them against a Power 5 school. Singletary's return next year should bring some national attention to campus.
Brent Stockstill, QB, MTSU----Probably shouldn't be on this list, but I'm biased. I loved watching the lefty play last year, but injuries ruined his 2017 season. If he's healthy, he's fun to watch. But that's a big IF.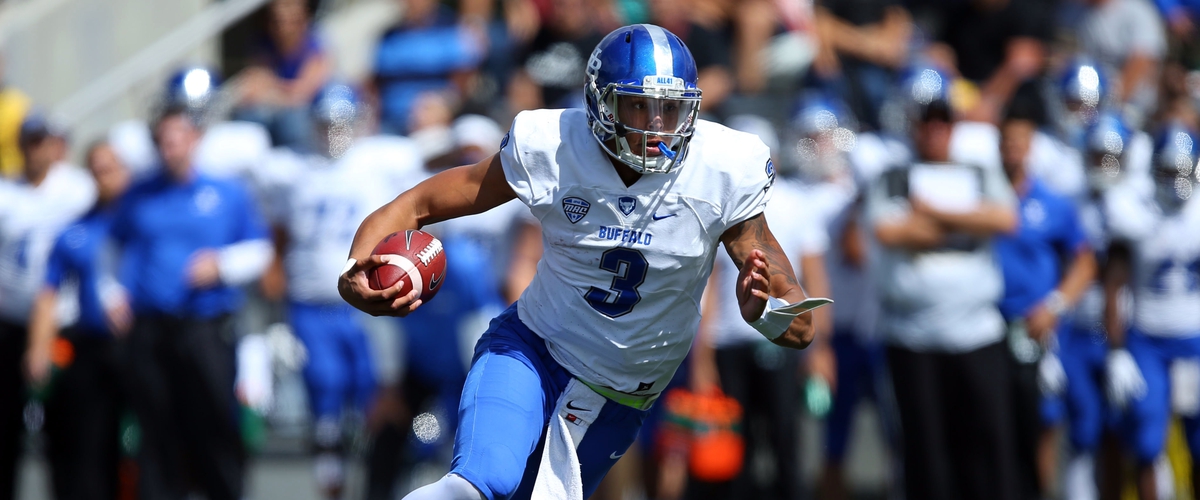 Tyree Jackson, QB, Buffalo----Lance Leipold is doing things in New York, and the MAC definitely took notice of this guy. Jackson's big arm is his biggest strength, and could be a threat yet again next year. Buffalo didn't get invited to a bowl game this year despite finishing 6-6, so that should give them plenty of motivation as well.
Diontae Johnson, WR, Toledo----Logan Woodside may be gone next year, but Johnson will at least give the newcomer a reliable target. Johnson's spike in production came after Cody Thompson went down with an injury.
Sutton Smith, DE, Northern Illinois----Smith led the nation in tackles for loss, and gave the Huskies its first nationally notable name since the aforementioned Lynch. Like Ed Oliver, he won't win because he plays defense, but replicating this season will also be difficult.
Brett Rypien, QB, Boise State----He'll need to find a new favorite target (Cedrick Wilson is gone), but at least his partner in the backfield (below) returns.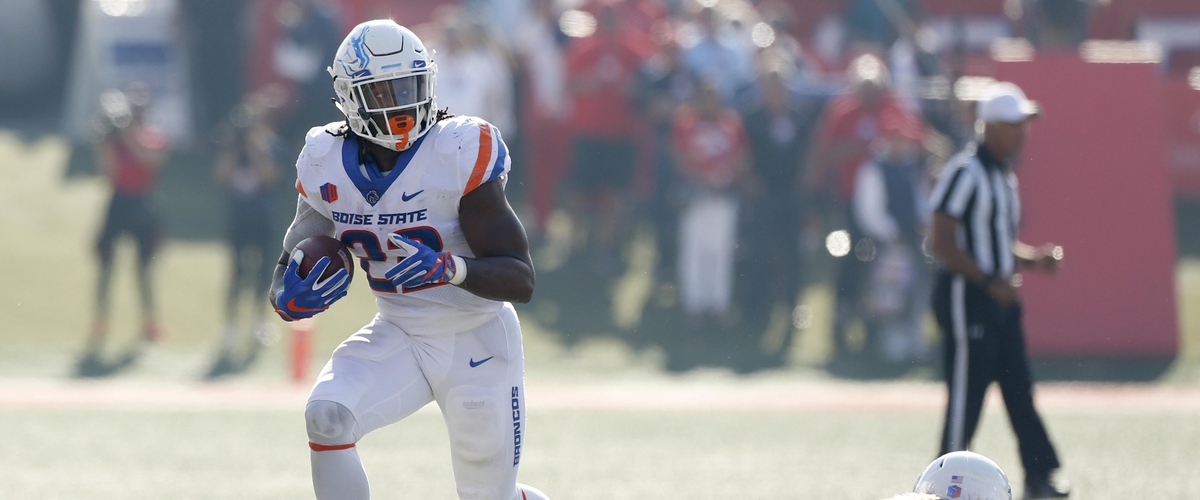 Alexander Mattison, RB, Boise State----Mattison's injury was kind of a bummer to end the year, but his return with Rypien should give the Broncos a great duo in the backfield.
Justice Hansen, QB, Arkansas State----The junior now has 53 touchdowns passes in his two years of playing time, and can bring the Red Wolves back to the top of the conference next year.
Caleb Evans, QB, UL-Monroe----The highlight of the year was beating UL-Lafayette behind Evans' 472 yard, six touchdown performance. There were plenty of other flashes during the season, and more consistency could make the Warhawks a Sun Belt contender next year.