NFL: Carolina @ Detroit, October 8th 2017 - Why This Game is a Must-see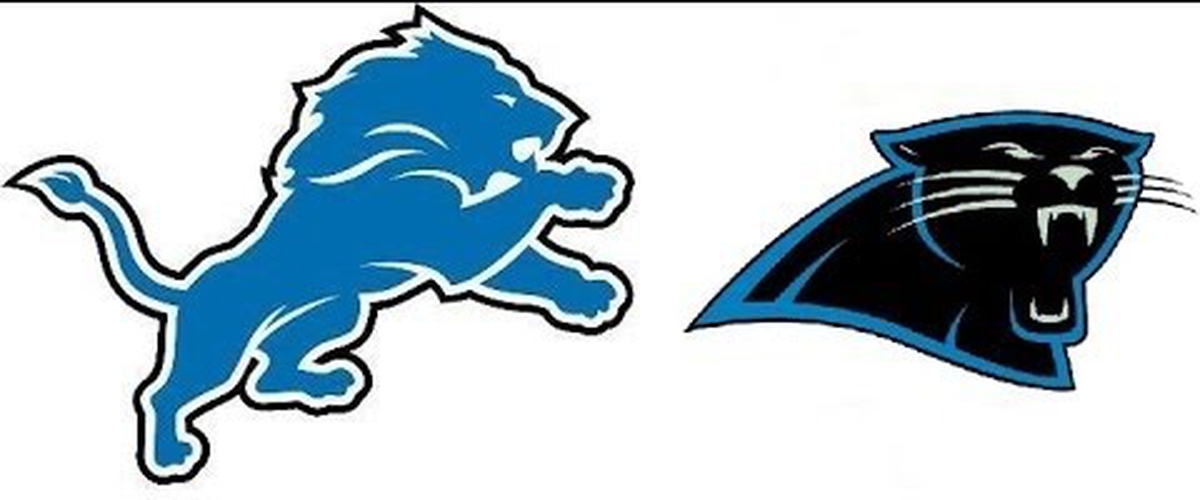 Who would have thought? Through exactly one-fourth of the 2017 National Football League season, Detroit and Carolina have identical 3-1 records and are tied for the lead in their respective divisions. For all of their similarities, the two teams have reached this point in different fashion. This Sunday, one will walk away a clear cut postseason favorite while the loser will have something more to prove.
Carolina Panthers
The Panthers proved they just might be back NFC champion form when they defeated New England in Week 3 when K Graham Gano hit a 48-yard field goal as time expired for a 33-30 victory. It was the first time this season that the Panthers finally appeared to get it on offense. Carolina head coach Ron Rivera and offensive coordinator Mike Shula revamped the Panthers' playbook in the offseason. They wanted the offense to rely less upon the legs of quarterback Cam Newton and more on the talents of the several playmakers that the team possesses.
It finally clicked against New England. Carolina was slow out of the gate in the 2017 season putting up just nine points in a win over Buffalo and 13 in an ugly loss to New Orleans. Add in the fact that the Saints defense is one of the league's worst in points and yards allowed and one can see why there was some concern for the Carolina offense.
The Lions' defense will have its hands full trying to slow down Newton and company. Newton, in his seventh season, was a very efficient 22-for-29 for 316 yards passing against the Patriots. Jonathan Stewart (68 rushing yards) led a ground attack that put up 140 yards. The Panthers have a wealth of big receivers too. Kelvin Benjamin (6-foot-5) caught four passes for 104 yards against New England and 6-4 Devin Funchess has seven receptions for 60 more.
Rookie Christian McCaffrey has added another dimension to the Panthers' offense. McCaffrey rushed six times and caught four passes for a total of 49 yards against the Patriots and the first-round draft pick has nearly 300 total yards from scrimmage in four games. His prowess was evident in the second quarter when he lined up wide left and went in motion across the formation to the right. The Patriots' defense adjusted to account for McCaffrey but failed to cover RB Fozzy Whittaker. Newton hit him in stride for a 28-yard touchdown to tie the game at 10-all in the second quarter.
Detroit Lions
For Detroit, their early season success has had more to do with their defense than with an offense led by the NFL's highest-paid player, quarterback Matthew Stafford. Sure, Stafford and the offense have performed well, but the Detroit defense could be something very special. Through four games, the Lions are fourth in the league in points allowed per game (17.5). Detroit has 11 takeaways that have resulted in 47 points thus far this season. In all of 2016, the Lions had 15 takeaways that generated 28 points.
The big reason for the Lions' success on defense begins with its pass rush. Detroit has 12 sacks and seven interceptions so far this season. Nine of those sacks and six of the interceptions have come when the Lions have rushed four or fewer at an opposing quarterback. Leading the charge is second-year pro Anthony Zettel, who had a career game against Minnesota last Sunday.
Zettel, a 6-4, 270-pound defensive end, recorded three tackles, two sacks, four quarterback hits, and a fumble recovery in the Lions' 14-7 win over their NFC North rival the Vikings. Zettel now leads Detroit with four sacks. If Detroit can continue to generate a serious pass rush without having to blitz, good things are going to happen.
On offense, the Lions have a number of weapons that Stafford can turn to at any given time. Running back Ameer Abdullah ran for 96 yards against Minnesota. Detroit has not had a 100-yard rusher in a game since 2013. Stafford had a huge game in Week 1 when he threw for four touchdowns against Arizona. The Lions quarterback has been efficient (he's completing 63.8 percent of his passes) and has not made many mistakes (just one interception). The Detroit offense will go to work next Sunday against a Carolina defense that is fifth in the NFL in yards allowed per game (282.0).
The History
Detroit and Carolina have met just seven times. The Panthers hold a 5-2 advantage including a win the last time the two teams met. That was in 2014 and Carolina recorded a 24-7 victory at Bank of America Stadium in Charlotte. The Lions did win the last time the two teams met in Detroit. Stafford outdueled Newton throwing five touchdown passes in a 49-35 win at Ford Field, the site of this Sunday's game.
Shula might want to make sure that Newton, who is listed as questionable for Sunday's game due to ongoing concerns with his shoulder, carries the football at least eight times. In games where Newton does so, the Panthers are 30-9-1. When Newton carries less than eight times, Carolina is 32-33.
How to Watch
Sunday is rapidly approaching, and I am dying to see this game. For those with tickets, you are lucky. Couch potatoes are me are sticking to NFL Game Pass, and it even works for those outside the great US of A if you get the international subscription and a VPN. So you DO NOT have an excuse to miss this game!