2019 Chicago Bears Mock-Offseason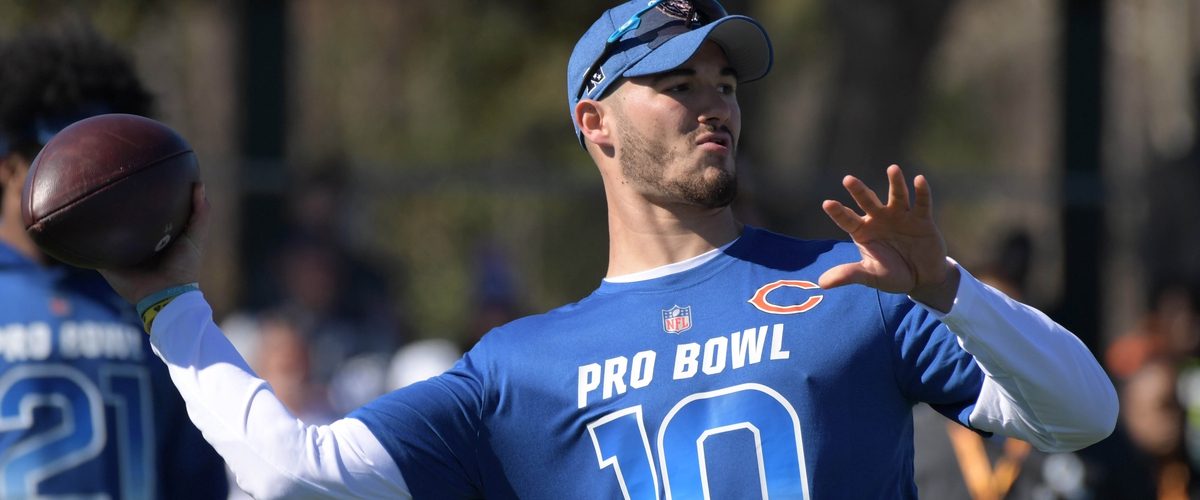 As Bears fan, 2018 was a season to remember. The Chicago Bears went 12-4 and they won the NFC North division title for the first time since 2006. Mitchell Trubisky is showing the world that he can an elite quarterback, the defense was top-ranked in NFL, and best of all, we eliminated both the Green Bay Packers and Minnesota Vikings from the playoffs. Unfortunately, in the playoffs, Chicago suffered a devastating loss against Philadelphia Eagles who recently won the Super Bowl loss. Now, it's time to turn heads and look to future. That starts with this year's off-season. Here are my Bears Mock off-season moves.
Resigns:
1. CB Bryce Callahan-5 years, $20 million
2. RT Bobby Massie-5 years $40 million
3. P Pat O'Donnell-1 year $1.1 million
4. FB Michael Burton-2 years $1.4 million
5. DE Nick Williams-2 years $1.4 million
6. TE Ben Braunecker-3 years $2.1 millio7. DE Roy Robertson-Harris-3 years $3.6 million
8. S DeAndre Houston-Carson-2 years $1.4 million
9. WR Joshua Bellamy-2 years $2.2 million
10. LB Isaiah Irving-2 years $1.5 million
11. LS Patrick Scales- 1 year $730,000
12. Eric Kush-3 years, $3 million
13. Bryan Witzmann-3 years, $10 million
Offseason Cuts:
1. Jonathan Bullard-Didn't live up to the exceptions. Bilal Nicholas and Roy-Robertson Harris are both playing well at defensive end. Releasing him to give the Bears $820,000 to spend.
2. TE Dion Sims-Bad contract. The Bears don't really need him. Burton and Shaheen both are the main contributors at the tight end position. Releasing him to give the Bears $6 million to spend.
3. CB Jonathan Mincy, WR Jordan Williams-Lambert, RB Ryan Nall, and LB Andrew Trumbetti -Practice Squad members. All of these guys are very talented guys. All of them will move down to the practice squad. It's tough for me to say this: Players that have a Reserve/Future contract aren't fully guaranteed a spot of the roster. Not saying that they're not good enough, but that is how business is done in the NFL. Sorry guys.
4. LB Sam Acho-Salary cap issue. He is not in the Bears' future plans. They are other linebackers that probably better than him anyway. Releasing him saves the Bears $2.1 million.
5. QB Chase Daniel-Too much money for a backup and saves $3 million.
6. K Cody Parkey-You know why.
Contact Restructure:
2018 Cap Figure
Khalil Mack-$22,300,000 to $13,904,000
Kyle Long- $8,500,000 to $4,436,667
Free Agents:
1. S Maurice Alexander-2 years, $2 million-Adds competition to Strong Safety position since Adrian Amos will not return to Chicago.
2. G Jordan Davey-1 year, $900,000-Adds depth to the offensive line. Davey is very familiar with Matt Nagy and his system.
Trades:
RB Jordan Howard-to the Buccaneers along with 2020 5th Round pick in exchange for 2019 third round.
NFL Draft:
1st Round: None
2nd Round: None
3rd Round (From Tampa Bay): S Amani Hooker. He ranked as one the best defensive players in the Big Ten. He is viewed as a potential replacement to replace Adrian Amos.
3rd Round: G Max Scharping. He is a 320-pound lineman that plays both tackle and guard, also can be a force in the NFL. Kyle Long can't stay healthy for an entire season, so adding Scharping can add quality depth to the offensive line. He is a very smart kid that has the potential to really good player in the NFL. He understands how his body works in certain sets of the offense.
4th Round: RB Elijah Holyfield. With Howard being traded, Holyfield could fill in as the starting running back. He developed under Sony Michel and Nick Chubb, who are both playing well in the NFL. Like Howard, he is a very physical runner but is faster than Howard.
5th Round: K Cole Tracy. Two words: Cody Parkey.
6th Round: None
7th Round: CB Damon Arnette. Adds depth to the cornerback position. He has good size, standing 6 feet tall also with great speed. Like Bears cornerback Kevin Toliver, he was a hot prospect that doesn't play to skill set. He needs to improve on his discipline issues. He has the skills to play, but the work ethic needs to improve.
---