LeBron's Call for Help
The Cleveland Cavaliers are currently experiencing quite a lull in their season as we near the All-Star break. They have lost 5 of their last 7 games, including losses to the Warriors, Spurs, and a shocking loss to the New Orleans Pelicans who were playing without their superstar C Anthony Davis. Following the loss to the Pelicans, LeBron James sounded off about the current Cavs roster, referring to them as "top-heavy as sh-t" and in need of a "f---ing playmaker." James has repeatedly voiced that Cleveland needs to acquire a back up guard, but we haven't seen LeBron this vocal and upset about the management of the roster all season. LeBron's desire to repeat as an champion fueled his expletive-filled outburst, but that is not the correct way to go about this issue. Calling out his teammates and the Cavs front office to the media must create some discomfort within the Cleveland locker room.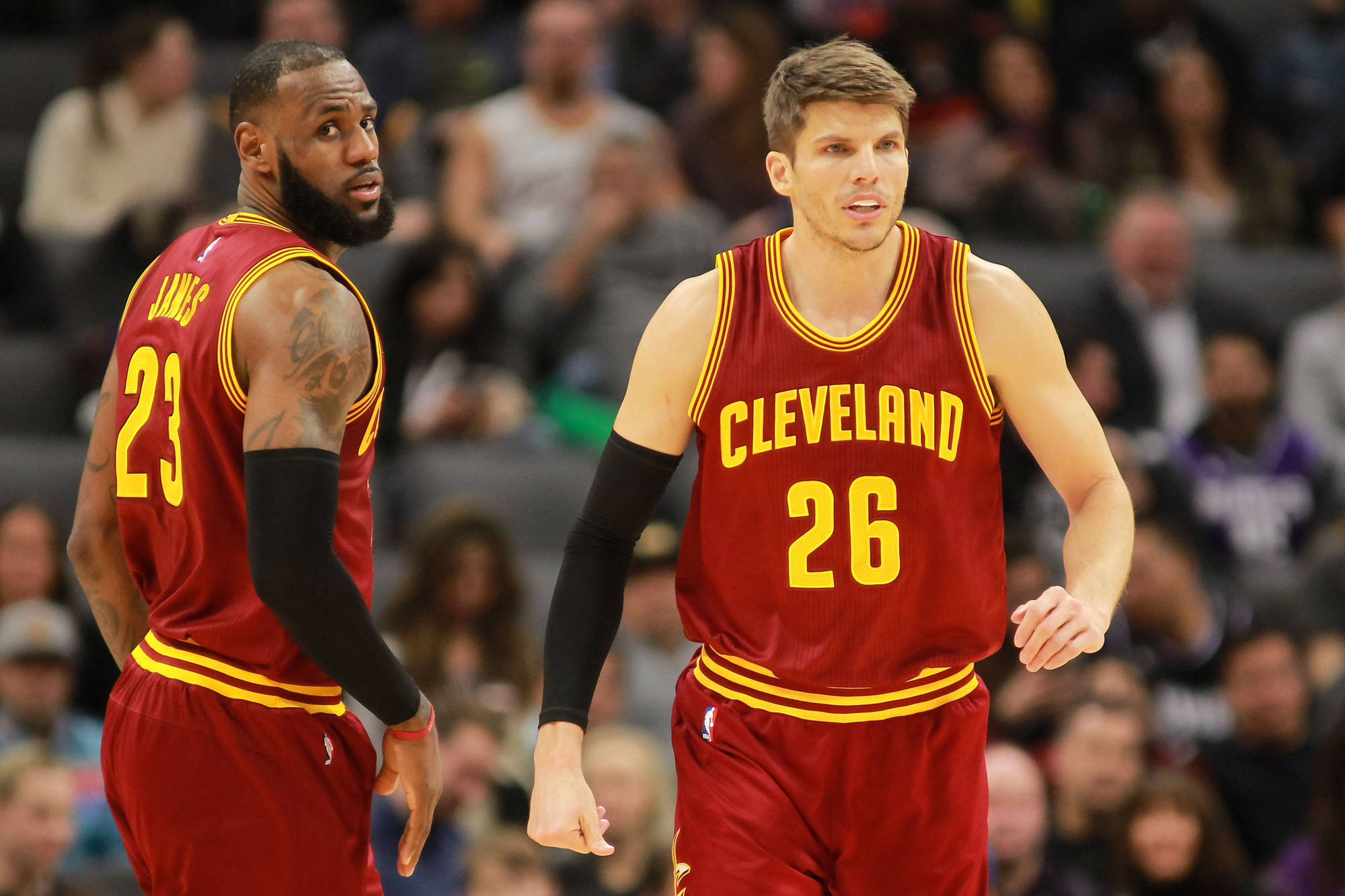 Sergio Estrada-USA TODAY Sports
Cleveland recently added veteran sharpshooter Kyle Korver from the Atlanta Hawks as a temporary replacement for J.R. Smith, who is out dealing with a broken thumb. Smith's absence has forced backup guard Iman Shumpert into the starting lineup, which is a massive downgrade. Shumpert does not provide nearly the same offensive firepower that JR does, and often plays quite erratically.
You can't blame LeBron for his sense of urgency. James is in his 14th NBA season and will turn 33 years old in December. LeBron has voiced that the Cleveland Cavaliers do not have enough talent to realistically compete with the Warriors or the Spurs. This comes as a bit of a surprise, considering that the Cavs Big 3 is playing as well as any other trio in the league. James is having another outstanding season, Kyrie Irving continues to excel as the offensive leader, and Kevin Love is averaging a double-double. You'd think that LeBron would not be hitting the panic button after looking at the Cavs' production, but the Warriors and Spurs play as of late has been phenomenal. If the Cavs expect to compete with the Warriors or Spurs in the NBA Finals, they will need to add a veteran playmaker with playoff experience to sure up their young bench.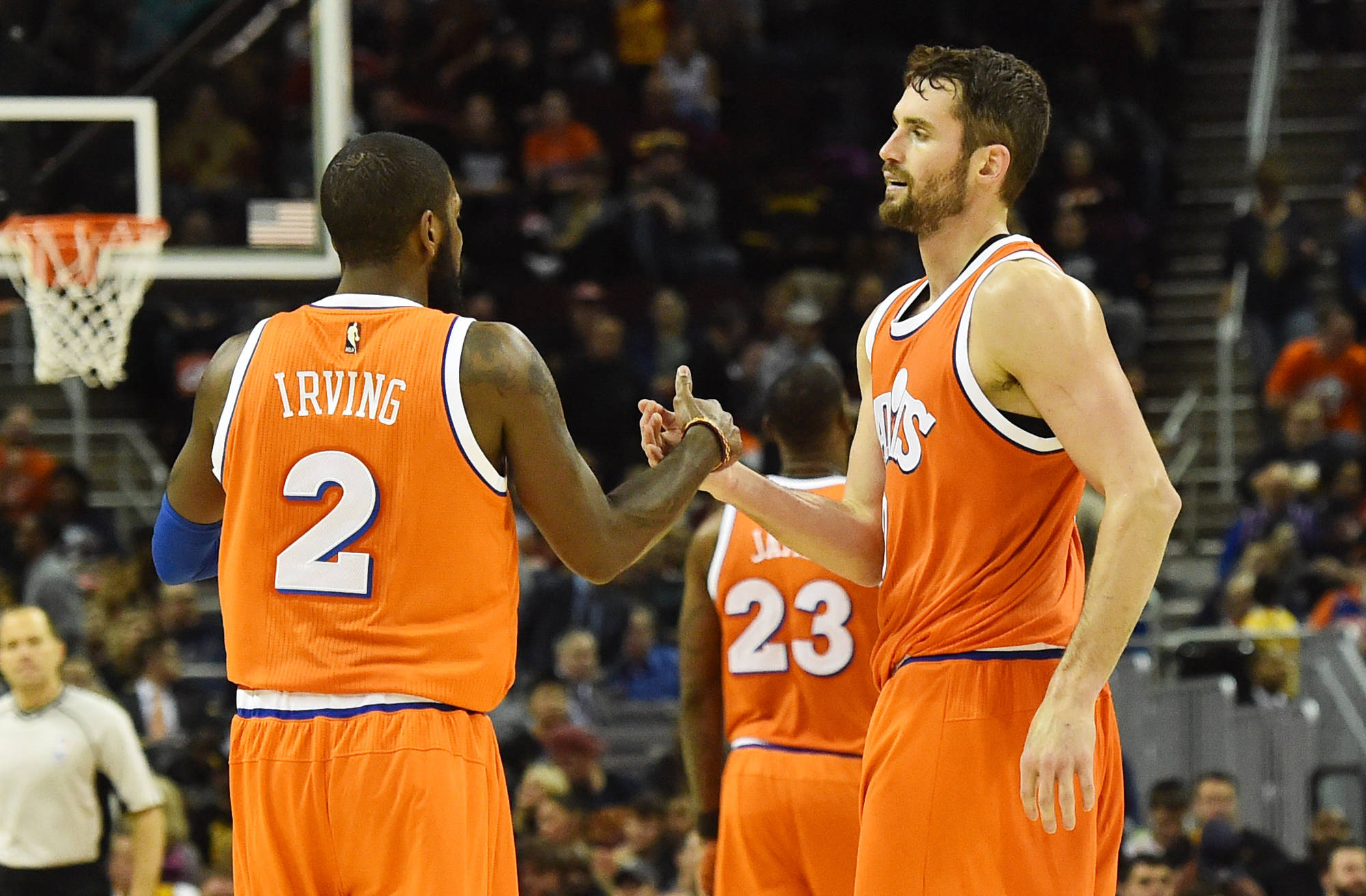 Ken Blaze-USA TODAY Sports
The only issue with all this is that the Cavs have the NBA's highest payroll. They are paying LeBron $30-million this year. If LeBron is serious about his comments, he may want to approach the Cavs front office to restructure his deal. Reworking James' massive contract would create a better opportunity at landing a solid piece. If they are unable to restructure James' deal, they will likely have to give up important bench players in order to acquire better talent. Cleveland is in quite the predicament. An unhappy superstar and a losing streak do not go well together. It will be interesting to see if there are any roster moves made by the Cavs within the next few weeks. If not, the Cleveland must make it work with what they have.
---