McIlroy Switches to TaylorMade M2 Driver
In golf, they always say that it's the 'wizard and not the wand', but in this case it's a little bit of both. Rory McIlroy certainly is a wizard on the golf course. He possesses great length and power, pinpoint accuracy with his irons and approach shots from the fairway, and can drop putts from anywhere on the green. All of his skills were on display during his incredible FedEx Cup playoff performance where he won two of the final 3 events of the season. In September, he won the Deutsche Bank Championship. The Irishman then went on to capture the Tour Championship after overcoming a 2-shot deficit and defeating Ryan Moore and Kevin Chappell in an epic 4-hole playoff. The victory at the Tour Championship also vaulted him into first place in the FedEx Cup. His recent equipment change may help him improve his already polished game.
Nike Golf recently announced that they will be discontinuing the production of all golf equipment. Over the past few years, there had been many rumors that PGA Tour players were frustrated with the quality of the clubs and balls that Nike was producing. Although Nike is one of the world leaders in golf apparel, you rarely see an amateur golfer using Nike clubs at your local golf course. Now that Nike has stopped making clubs and balls, Nike golfers on Tour have a decision to make.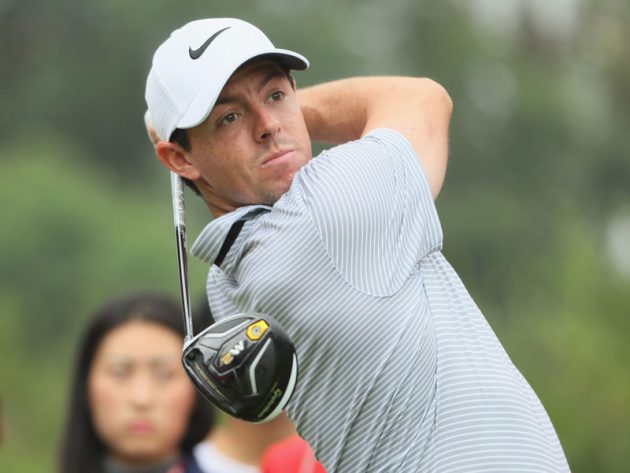 McIlroy tees off at the WGC-HSBC Champions in Shanghai
This week at the WGC-HSBC Championship in Shanghai, China, Rory was spotted using the TaylorMade M2 Driver and Woods. TaylorMade is notorious for producing drivers and fairway woods that help players maximize their distance. If McIlroy sticks with TaylorMade, they will have the world's 3 top players representing their brand. 2016 PGA Tour Golfer of the Year Dustin Johnson and former world #1 Jason Day have been the poster boys for TaylorMade since they burst onto the Tour scene.
The age old antics of blaming a bad shot on your clubs will forever be a part of the game of golf. Just ask Johnny Drama:
Although a golfers' equipment certainly does not determine how well they play, it will be interesting to see how Rory McIlroy's game changes now that he is using the M2. We'll have to see if he continues to make changes to his bag as the 2016-17 season progresses. 
Expect much more of this in the near future: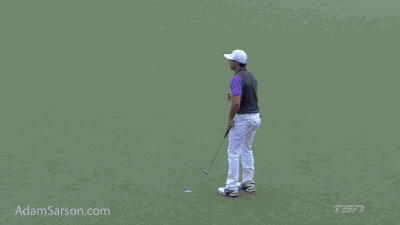 ---