MLB Hot Stove: Pirates Looking to Move McCutchen
The MLB offseason is always littered with massive multi-year free agent deals. We rarely see a premiere 5-tool player on the market. In the last few days, talk about the Pittsburgh Pirates moving their All-Star centerfielder Andrew McCutchen has heated up.
2016 was a disappointing season for the Pirates. They limped to a 76-83 record and finished 3rd in the NL Central, 25 games back from the World Champion Chicago Cubs. Their lack of success was due to injuries, among other things. McCutchen was ailed for much of the season by a thumb injury, which may have been the reason for his uncharacteristically poor year. The 2013 National League MVP hit just .256 and struck out 143 times, both the worst of his career. Cutch only committed 3 errors in 2016, but clearly lost a step in centerfield as he was unable to make many plays that we've seen him make in the past. He also swiped just 6 bags last season, another career low. Although he under-performed in 2016, McCutchen still remains one of the MLB's greatest outfield talents.
The Pirates simply don't have enough talent to compete with their division-rival Chicago Cubs, and may be looking to cash out on McCutchen's value while they can. Without Cutch, their lineup would still feature lots of young talent like outfielders Starling Marte and Gregory Polanco, super-utility man Josh Harrison, and ace starting pitcher Gerrit Cole. They will be looking to upgrade their pitching staff and to add depth to their lineup. The Pirates would receive a nice bundle of talent in exchange for McCutchen, but the price must be right for them to send him out of Pittsburgh.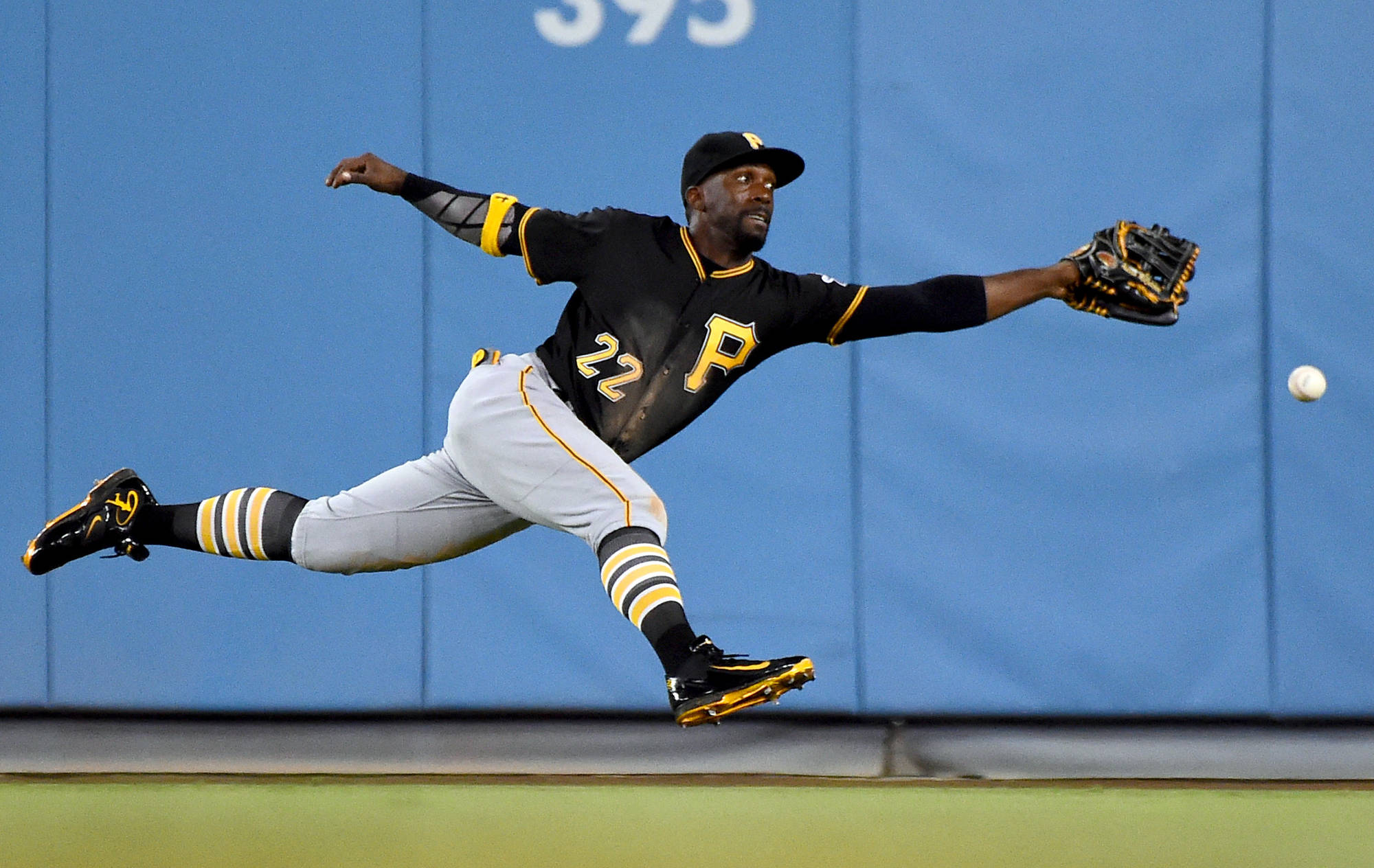 Jayne Kamin-Oncea-USA TODAY Sports
Any club looking for an outfielder on the trade market would happily welcome McCutchen to their squad, but his price tag may scare many buyers away. MLB execs are unsure if they will be acquiring the MVP-caliber talent that we have seen in years past and fear that the Pirates' asking price may be too high. Throughout his career, McCutchen has dazzled with his flashy speed, stellar defense and base stealing, and has also served as a premiere hitter in the Pirates' lineup. Cutch has averaged just over 21 homers in his 8 seasons in the league and sports a .292 career batting average. Despite this all-star level success, he has seen a significant dip in all major statistics in the last few seasons, but still remains an elite talent.
I'm certainly rooting for Cutch to return to his MVP form in 2017. When he's on his game, he is one of the most fun players to watch in the league and will surely contribute to any team that he ends up on. Expect for the Pirates to move him within the next few weeks. He has 2 years remaining on his deal for an uber-affordable $28 million based on his level of talent. There have been several reports that Pittsburgh is aggressively shopping him to teams, but are waiting for the right package in return. Any deal that moves McCutchen would certainly create quite the splash on the MLB trade market.

---