Steph Gets His Mojo Back in Dubs Win
ATLANTA -- Down as many as 15 at one point, the Warriors rallied in the 2nd half to defeat the Hawks 119-111. Golden State gave up 42 points in the 1st quarter but were able to lock down defensively, allowing just 24, 24, and 21 points in the 2nd, 3rd, and 4th quarters. Atlanta led 66-61 at half but the Warriors came out strong on both ends of the floor in the 3rd quarter as they usually do. Their defensive resiliency led to fast-break buckets and open shots which ultimately shifted the momentum of the game. Another game without superstar Kevin Durant allowed some of the Warrior role players to shine. The Back-to-Back MVP also got his groove back. Curry had 24 points with 9 assists and 6 three pointers made.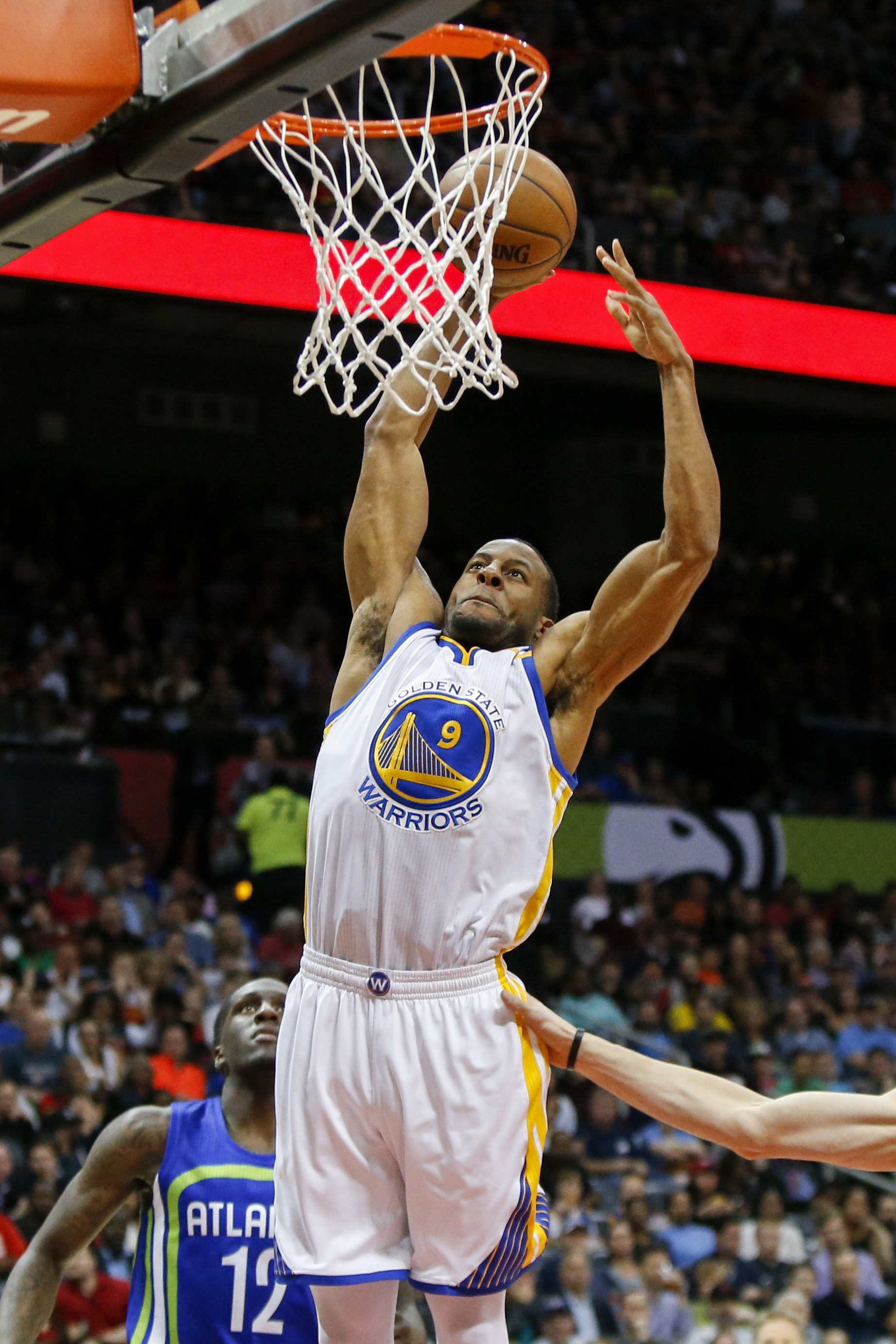 Brett Davis-USA TODAY Sports
Veteran forward Andre Iguodala scored a season-high 24 points on 6 of 8 shooting, including 4 3-pointers. Iggy led the bench unit yet again, serving as a much-needed spark to the Warriors lineup. The Dubs also got a big game from Rookie swingman Pat McCaw, who had 9 points and 7 rebounds in 26 minutes of action. McCaw was inserted to the starting lineup yet again in KD's absence and played one of his best games of the year. The young guard was flying around the court, grabbing rebounds, making the right passes, and playing great defense.

The Dubs finished their 5 game road trip at 3-2 after dropping consecutive games. Kevin Durant's injury caused the Warriors to scuffle a bit, but they rallied nicely to win the last two games of the trip. It seems that they are beginning to gel together in Durant's absence, getting strong performances from role players like Iguodala, McCaw, and David West. The 2-time MVP also was able to find his swagger in New York and Atlanta, providing key offensive firepower in Durant's absence. Curry was able to knock down big shots late in the game and snapped out of his short shooting slump. The Warriors will continue to learn to play without their superstar forward as he recovers from a knee injury. They are set to take on the Boston Celtics at home on Wednesday before heading out on the road again.
---