The Orioles Rebuild: Where Do We Go From Here?
After boasting a 34-78 record, the Baltimore Orioles have finally admitted that they are indeed rebuilding, and backed up that statement by trading off veteran pieces for prospects in effort to reload their system.
It seems to be off to a great start, as they have acquired solid prospects and taken a different approach
While a rebuild is a multi-year process, I have a few ideas that could help speed up the process and make it easier to watch for the fans.
Sign CF Victor Victor Mesa out of Cuba:
3 years ago this would have been a mere pipe dream that the Orioles, yes, the Baltimore Orioles would be gunning for the top international amateur. Traditionally, the Orioles have shied away from the process that could result in future All-Stars like Gary Sanchez, Miguel Sano, or rookie phenom Juan Soto, but this year it appears that they have had a change of heart.
They currently have signed 3 amateurs, and have stacked bonus money via trades. They are believed to be in the lead for the Cuban prospect, who would likely become their top overall prospect, and a Top-100 in all of baseball.
Re-sign Adam Jones to play Left Field:
This seems like a slam-dunk for the Orioles front office, but there is still reasonable doubt that Jones suits up as an Oriole next year. It's been made relatively clear that Jones likes Baltimore and would like to remain the face of the Orioles until he retires.
He recently bought Cal Ripken's house in Reisterstown, in addition to turning down a trade to Philadelphia for a pennant race, but with the Orioles nothing is a guarantee, as they seem adamant in moving toward a younger direction and were reportedly very active in trying to trade Jones at the trade deadline. Hopefully, they can sign him to play left field and retire an Oriole.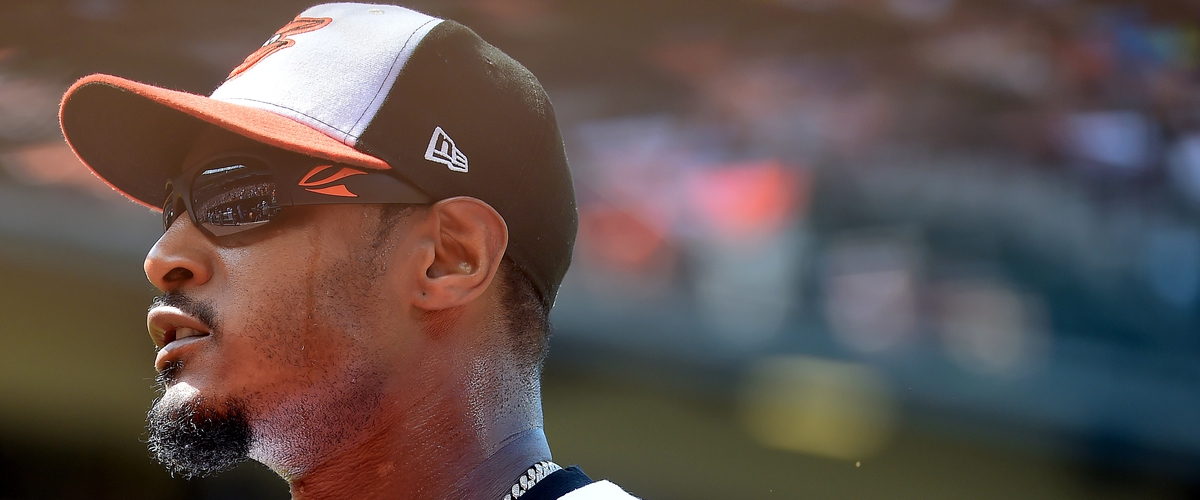 Trade SP Dylan Bundy:
This offseason's starting pitching market is very thin, with the classes top free agents being Dallas Keuchel and Charlie Morton. While these are two very good pitchers, I fully expect the Astros to retain both starters to continue their reign at the top of the American League.
Dylan Bundy has quietly been a very solid pitcher, pitching to a career 4.21 ERA and a 1.27 WHIP. These numbers won't win any Cy Young Awards, but he is a reliable pitcher with 3 more years of team control. The mixture of a poor pitching market and the control, teams would likely put together a solid package for the 25 year old righty.
Bring back an old friend:
I would applaud the Orioles if they pull off this signing of a former first-rounder, turned top prospect that was pivotal to multiple playoff runs. I know who you're thinking, and you're exactly right, the Orioles should bring back Matt Wieters on a one year deal.
This one is more of a publicity stunt in efforts to get more jersey and ticket sales, but it's a rebuild so let's have some fun. Realistically, Wieters' best days are behind him, with injuries plaguing his past two seasons, but he is a fan favorite and a good leader to have around the clubhouse. This would allow the Orioles to give the once nicknamed "Jesus in Cleats" a sendoff that he deserves.
Dismiss Buck Showalter:
This one is a tough one, but it needs to be done. Simply put, Buck isn't really in control anymore. It's best if they cut him loose, letting fans hold onto and cherish the memories of the 2012 BUCKle Up Birds, and the 2014 AL East title. By keeping him around, all they're doing is hurting his legacy in Baltimore.
And, for the record, I forgive him for the Britton game.
However the front office are not the only ones that I have ideas, and more so guidelines for. The fans too need help and direction through these troubling times.
The first half of my life as an Orioles fan was during the dark ages, where I looked up to Ramon Hernandez. I know what bad baseball is, and this is going to approach it, but we do still need to support the 25 players that they put on the lineup card each night.
Patience is a virtue:
Ultimately, the Orioles want the same thing that the fans do and that is winning baseball, but everything worth having is worth waiting for. This may be 3 years, it may be 5 or even 10, but be patient it will get better before it gets worse. This team is going to be filled with Renato Nunez-like players for years to come, but it won't be long until we're back playing meaningful September baseball.
Please Shut Up about Chris Davis already:
You wanted them to pay the man, and they did. We're stuck with it, let's move on.
Don't leave the Orioles:
Nobody likes an empty stadium. If you're a true fan, stay patient, no matter how good the young Phillies core is doing, please don't leave the Orioles. They didn't ask for this either, it's just part of baseball every team goes through this. We did this once, for 14 years, this should be a breeze.
NOTE: I do intend to start this blog up again, as I would love to go into baseball reporting and broadcasting one day. Questions, comments and concerns can be directed toward my Twitter page (@scottb2221_) and I will hopefully set up some sort of medium where I can take comments and questions outside of Twitter, as SportsBlog does not allow a comment section for whatever reason.