Lightning close out the Devils in 3-1 win
The Tampa Bay Lightning took care of business eliminating the New Jersey Devils in decisive fashion 3-1 yesterday afternoon. The Lightning were never threatened in the series dominating the Devils from start to finish and taking them out in five games.
Andrei Vasilevskiy proved why is a Vezina trophy candidate as he stonewalled the Devils time after time. Give the Devils their due, they area very talented team and will be a team to be reckoned with in the future. Their lack of a true No. 1 goalie I think hurt them and after the first line of Hischier, Hall and Palmieri, there was no line that really worried the Lightning.
Nikita Kucherov who had been in a slump to close out the regular season had a great series scoring 5 goals and assisting on 5 others as he regained his scoring touch . The Devils really had no answer as the lightning were able to roll four lines effectively creating matchup problems with New Jersey.
Steven Stamkos will have to get going at some point. he had a very quiet 1G and 5A in the series and the Lightning will need his scoring touch if they are to continue to advance.
The Lightning continued too get contributions from the young guns who were called up from Syracuse mid-season. Anthony Cirelli who will be called Tony going forward, was a key component on the PK, and was able to play crucial minutes at key times in the game. There was no hesitation on Cooper's part to put Cirelli out there in tight spots and Cirelli delivered.
This was the first playoff series in the NHL for Mikhail Sergachev who scored his first playoff goal in the game yesterday and has played solid minutes in all five games.
What can you say about Victor Hedman. The Norris trophy finalist led the Lightning in minutes played per game averging over 26 and was outstanding on the PK and the PP. This should be Hedman's year to win the Norris, although Drew Doughty and PK Subban also had good years, Hedman has been rock solid from start to finish and deserves the award.
So a good series win for the Lightning. They had their moments were they weren't as focused as they should have been, but when it was money time, the guys delivered and the lightning are moving on.
The Lightning will get some rest as they await the winner of the Boston/Toronto series. The Leafs forced a game 6 Monday night after the 4-3 win in Boston Saturday night. That's good news as it will give Ryan Callahan time to get close to 100% and Dan Girardi some time to get over his bumps and bruises as he has not been 100% this series. But then again who is this time of year. Adam Erne continues to get closer to a return and may be ready some time during the next series.
There has been word on when the second round would begin. I'm thinking the NHL would wait until all second round series have been completed before announcing dates and times.
Enjoy the break Lightning fans. Let's hope Toronto and Boston beat each other up the next two games. It would be nice if it would go seven. You would hope to see a tired beaten team coming to Amalie to face a well rested Lightning team, and that could be a huge problem for the opponent.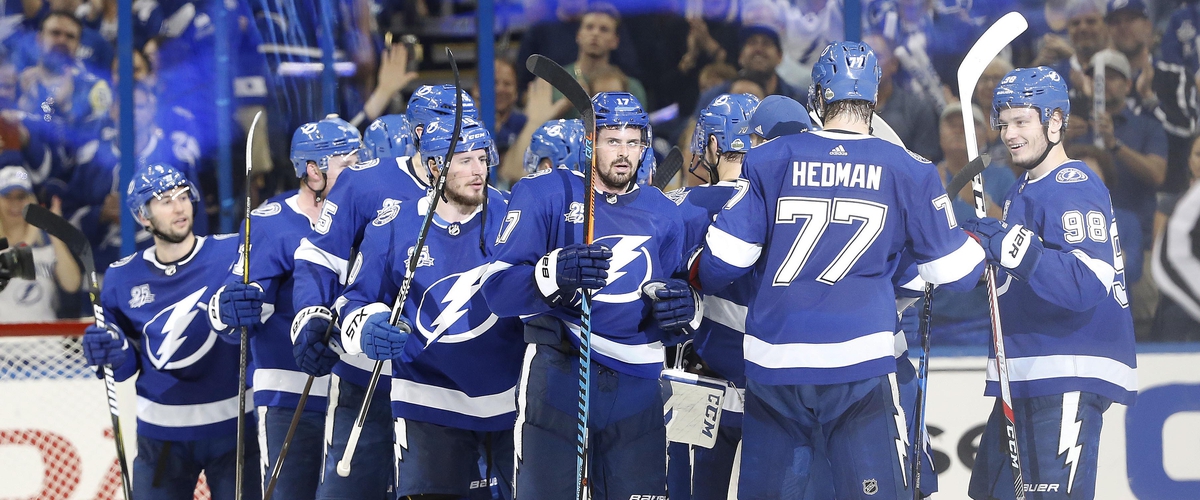 ---