Rays surprising everyone
If you thought the Tampa Bay Rays would be one game below .500 after 45 games raise your right hand. I don't see any hands so I'll assume that you, like myself thought the Rays would be spiraling out of control at this point of the season.
The Rays just completed an 11 game road trip in which they went 7-4 in which they won 3 of 4 against a pretty good Angels and lost 3 out of 4 to a terrible Baltimore team.
The Rays could still lose close to 100 games, but the way they are plaging it is looking like .500 may be a more reasonable expectation.
So far the offense has been powered by Denard Span and CJ Cron who leads the team with 11 homers. Mallex Smith has been a surprise hitting above .300 and how about the hittting of Daniel Robertson and Johnny Field with 5 and 4 homers respectively.
So far this season the Rays offense has been better than anyone expected. There have been some disappointments though as Carlos Gomez has to yet to get his bat going hitting right at .200 with 5 HR's And is currently on the DL. Rob Refsnyder who was picked up right before opening day has been a disappointment hitting below .200 with just one HR.
The Rays are still missing Kevin Kiermaier who is out until mid July with the broken thumb. When he gets back, he should be able to give a bit of a lift to this offense.
The pitching has been a mixed bag to this point. Alex Colome who got off to a horrid start seems to have found his way and is pitching like the Colome of old. Colome is 2-4 with a ERA just under 4 with 10 saves.
The Rays using a reliever to "begin" a game every 4th game or so has not hurt the Rays too much. Sergio Romo started two games over the weekend in LA and made Kevin Cash look like a genius.
Nathan Eovaldi is finishing up his rehab as he will make his final start for Port Charlotte on Wednesday and if all goes well should make his Rays debut next week.
Andrew Kittredge, Ryne Stane, and Austin Pruitt have been major disappointments and have cost the Rays a few games this season. Kittredge is currently at Durham. Not that we expected any of these three to be the second coming of Cy Young but they just can't seem to slam the door and shut down the opponent when they are called upon.
Pruitt and Stanek had some time with the big league club last year and by the way they are pitching this year it looks at times as if they have never pitched above the AAA level.
Ryan Yarborough and Yonny Chirinos have been good in their first season with the big league club. Yarborough is 4-2 with a 3.54 ERA with 35K's. Chirinos currently on the DL is 0-1 with a 3.71 ERA with 24K's.
The Rays will be home this week to Boston and Baltimore before hitting the road to go back out west next week With visits to Oakland, Seattle, and then a two game stint in DC before coming back home.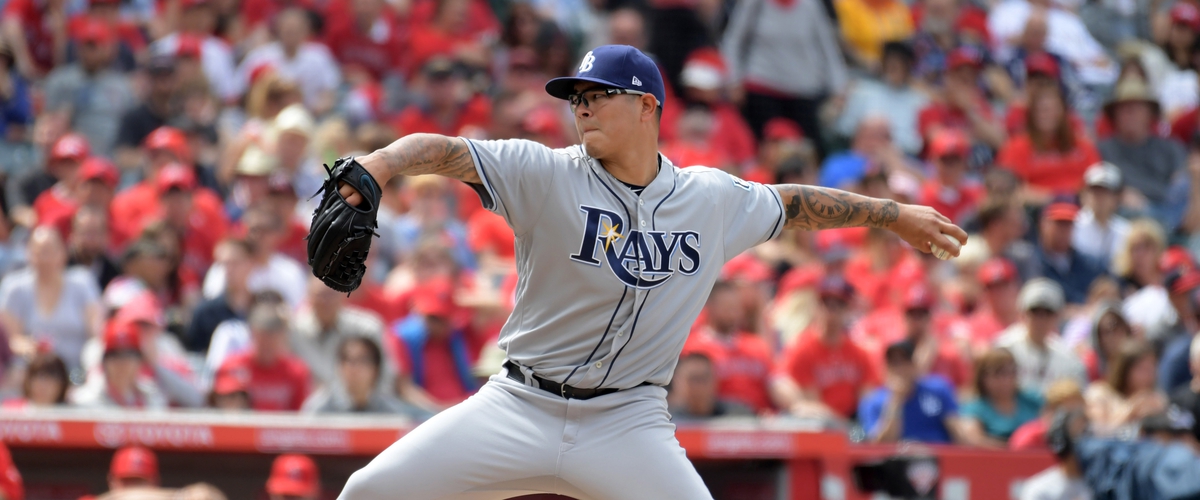 ---