The NFL Season Is Upon Us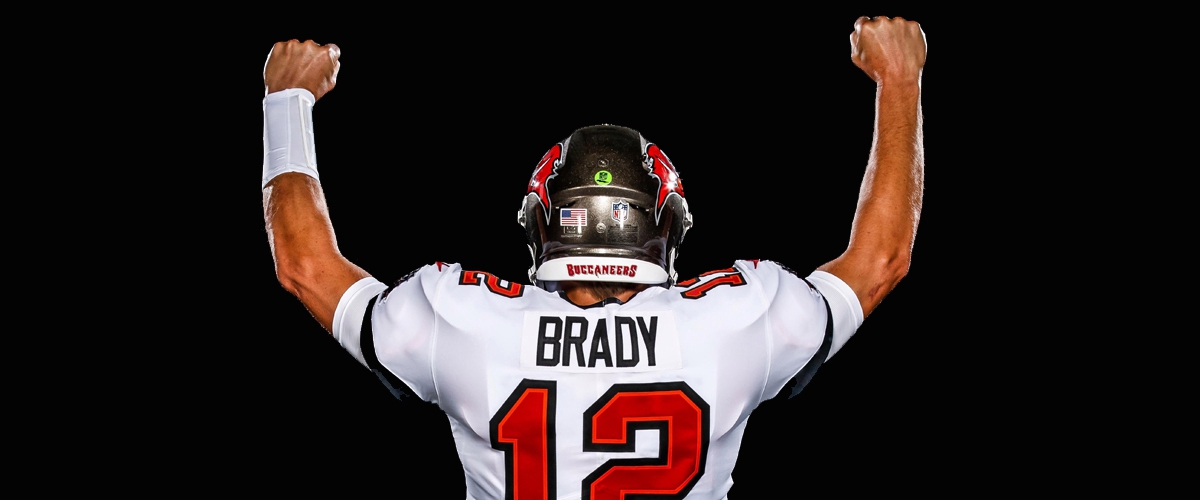 Does this thing still work? It's been more than a long time since I've written anything, but 2020 is so wild I decided to dust this off and write some more.
The 2020 NFL season is going to get underway, if it lasts we have no idea. But it is going to get started. There is a decisive advantage teams who practice right next to their home Stadium have in the Covid-19 world. Teams aren't allowed to have more than 45 players on one field at the same time, if you're the 49ers that is made easy as one group can go into the stadium and one group can occupy the regular practice field.
There is a distinct disadvantage for the free agent rookies and late round picks trying to make teams without the preseason and less padded practices, that's players like an; Austin Ekeler, Matt Brieda, or even a Hall of Famer Terrell Davis that might not make a team this year. Hopefully with the expanded practice squads there is still a shot for the long shot type of players.
Brady and the Bucs
Anyone who knows me knows that I am a big fan of Tom Brady. I love the guy, but I don't think this is the best fit, and because of that I am really interested to see how this works. There is no denying the talent on the Bucs offense, Mike Evans in my opinion is the NFL's best WR, Chris Godwin is by far the NFL's best #2 and the 3 TE's they have; Gronk, Cameron Brate, and OJ Howard will give Defenses nightmares.
But the scheme fit isn't the best for Brady. What Brady excels at most is intermediate timing routes, what Arians loves is to get vertical. It's a clash of styles and I for one am interested to see how it works out, we all know Brady to work his progression and take his check down, but in an Arians offense there is often no checkdown. I would bet that it will work, but they will get off to a bumpy start and the Brady haters will come out in full force before he shuts them up with a deep playoff run. He's especially going to torture the Falcons because he always does.
Jets and Seahawks Trade
The Seahawks have won their division less times since the 2014 season than the Texans. No one talks about the Houston Texans being ran at a high level, but they do with the Seahawks. The Seahawks haven't been world beaters in the playoffs over that time, winning just 2 playoff games, both in the wild card round.
Prior to that, the Seahawks appeared in two super bowls, winning one, winning the division back to back years and being a model franchise. For some reason there is this belief that "The Seahawks build their teams with late round picks." This is wrong, and honestly stupid. Late round picks are 5th-7th round picks.
The Seahawks Super Bowl roster features the following players picked in the first 4 rounds by the team; Russell Okung, James Carpenter, Max Unger, Golden Tate, Russell Wilson, Earl Thomas, Bruce Irvin, Bobby Wagner, KJ Wright, Red Bryant, Brandon Mebane, and this doesn't even mention the high picks they traded for. The Seahawks are the Cleveland Browns if they don't get lucky with Russell Wilson, and if you don't think they got lucky waiting to draft him you are delusional. What if a team in front of them takes him? They roll out Matt Flynn, miss the playoffs back to back years and who knows who the coach is. Trading first round picks is never a good idea, no team is ever one player away from a Super Bowl, football is a team game, and Seattle thinking they can out smart everyone lost sight of that.
Going further into this trade it ignores the fact that Jamal Adam's best season came under Greg Williams who coaches defense way differently than Pete Carroll. Let me make myself clear in my belief that Carroll is a hell of a coach, borderline hall of fame coach, but his defensive scheme is meant to be disciplined and very basic. Adam's racked up sacks because Williams brought him off the edge more than Carroll Will.
Kam Chancellor is the best comparison for Adams in a Carroll led defense and he was never a sack machine. Seattle should have called Jacksonville and tried to get Yannick, pass rush is king, and they still don't have one.
I think Adams is a great player and will be a key player for Seattle for a long time, but this solves no issue for this team and their talent void is real. Seattle isn't a premier team anymore, they've won their division as many times as the Jaguar's since then and have less conference championships appearances as them.
Clearly their QB keeps them from being Jacksonville, but it's time for people to wake up and see their mistakes for just that, mistakes.
For the Jets it makes sense, they have a QB with a ton of promise but they need to surround him with talent, and I'm not talking about overpaying a RB who sat a year. Joe Douglas just had his first draft, and the first thing he did was draft a Tackle to protect his QB, he's off to a good start because nothing happens without the big guys, but he needs to do what Seattle used to, draft quality players in the early rounds.
Mahomes Mega Deal
This was a no brainer, he's worth it. It's the largest contract in NFL history and he's still underpaid. Mahomes is about to pass Dan Marino for the most passing Touchdowns for someone under the age of 25 and is already the reason his team won a Super Bowl. Kudos to the Chiefs for not wasting time and getting this done as soon as they could, Mahomes is well worth it.
Players Due Deals
With the Salary Cap dropping next year it will be interesting to see what happens urwith players who are due large contracts in upcoming seasons. Joey Bosa comes to mind, he's going to reset the market as a pass rusher.
George Kittle comes to mind, he's going to change the market for Tight Ends completely. Dalvin Cook is another one. Can teams get creative with the cap dropping due to Covid-19? We will see, and that's the side of football I find so interesting, the business side. Below is what I would pay these players:
Joey Bosa: 5 years/105 Million $55 Million guaranteed, but back loaded.
George Kittle: 5 Years/80 Million $30 Million Guaranteed, with a balloon payment in two years that makes his cap number high to look for an extension/restructure.
Dalvin Cook: Trade high while you can, don't overpay running backs who can't line up in the slot.
Thanks for reading. I'm back, kinda, see you next week.
---