KNOW THE FOE: Denver Broncos (1-4)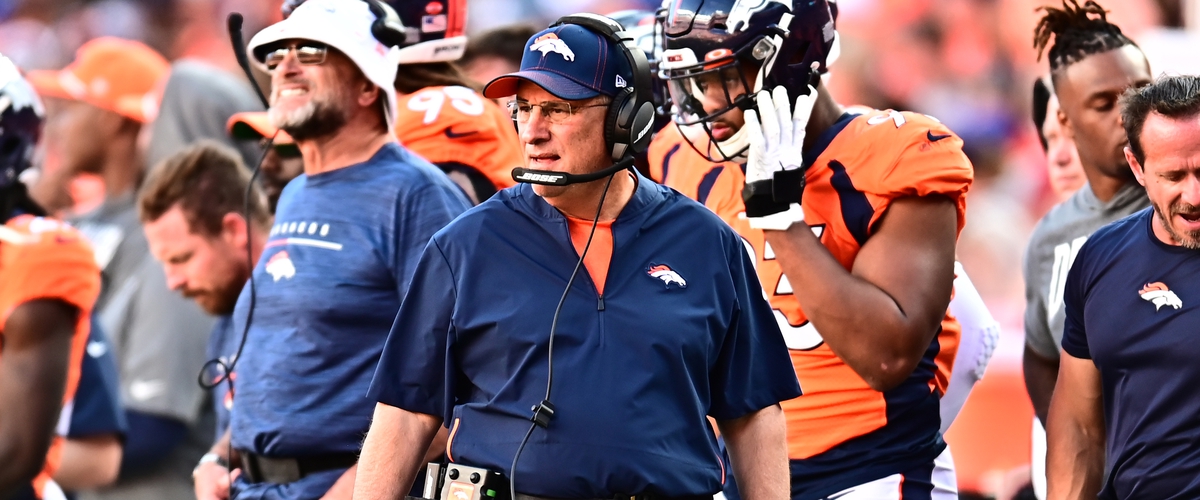 Week six of the NFL season continues Sunday as the Titans (2-3) head west to take on the Denver Broncos (1-4). It's the first matchup between these two sides since December 11, 2016. With that, let's get to know our foe.
If everybody does their job, I think we can go out there and make plays. But they are a good defense.
LAST MEETING
The Titans and Broncos last took the field together in 2016, where a 92-yard rushing performance by DeMarco Murray powered Tennessee to a 13-10 win.
Marcus Mariota completed just 6-of-20 attempts in the game, totaling 88 yards through the air. Kicker Ryan Succop connected on both field goal attempts (53, 41).
COACHING MATCHUP
Denver is led by first-year head coach Vic Fangio, a veteran Defensive Coordinator who most recently oversaw defensive play-calling duties in Chicago. Fangio earned the first victory of his head coaching career last week, with the Broncos knocking off their AFC West rival Chargers on the road.
Fangio's Chicago defense was ranked tops in the NFL last season, powered by four Pro Bowlers including All-Pro linebacker Khalil Mack.
Sunday will be Fangio's first meeting against Tennessee, but his record vs AFC South teams is 0-1 after a 26-24 loss to Jacksonville two weeks ago.
FANGIO'S DEFENSE
Denver's most dangerous side of the ball is on defense, as Fangio's squad is led by All-Pro Von Miller. Earlier in the year, Miller recorded his 100th career sack in just his ninth NFL season. Miller's partner at outside linebacker, Bradley Chubb, is on IR with a torn ACL.
In a 3-4 defensive scheme, the Broncos will feature a starting defensive line of Derek Wolfe, Shelby Harris and Adam Gotsis. Even minus Chubb, the linebacking core is solid thanks to interior linebackers Todd Davis and Josey Jewell.
Jewell leads the team in tackles this season with 27. Miller's 2 sacks are a team lead, both of which came in the loss to Jacksonville.
"They held the Chargers to 35 yards, and (the Chargers) have a good back," Tennessee running back Derrick Henry said of the Denver defense. "We need to do what we need to do to execute as an offense. If everybody does their job, I think we can go out there and make plays. But they are a good defense."
In the secondary, Chris Harris Jr. leads as the team's top corner. Normally opposite Harris Jr. is Bryce Callahan, but a scary hit last week has Callahan sidelined for Sunday's game. Justin Simmons and A.J. Johnson have the teams' only two interceptions.
QUARTERBACK
Under center for Denver will be veteran Joe Flacco. Acquired in the offseason via trade with Baltimore, Flacco hoists a career record of 97-71. While with Baltimore last season, Flacco threw for 238 yards, a touchdown and an interception in a 21-0 defeat of Tennessee.
Tennessee safety Kevin Byard has intercepted Flacco in each of his two career meetings. Byard has two interceptions this year, totaling 14 for his career.
Through five games in 2019, Flacco has thrown for 1,258 yards, 6 touchdowns and 4 interceptions. He has been sacked 14 times and holds a quarterback rating of 90.8.
TWO-HEADED ATTACK
Much like the Titans, the Broncos will look to attack via the ground. Second-year running back Phillip Lindsay leads the team with 327 yards on 69 attempts (65.4 YDS/GM), recording a long run of 32 yards while reaching the end zone 3 times. The Broncos like to feature Lindsay in the passing attack as well, as he totals 142 yards on 17 receptions thus far.
Royce Freeman too will see a large number of carries, as he averages 4.5 yards a touch (250 yards on 55 attempts). Freeman, like Lindsey, is used as a check-down in the passing attack, totaling 20.6 YDS/G receiving.
"That's going to be a huge key is being able to the best of our ability, control these runners," said Titans head coach Mike Vrabel.
"(Phillip) Lindsay and (Royce) Freeman combining for 22 targets or touches, you're either handing it to them or throwing it to them. That's a lot of production."
IN THE PASSING ATTACK
Along with their running backs, Denver will square up Tennessee's top-tier secondary with a strong passing attack. Receiver Courtland Sutton leads the team with 401 yards (15.4 YDS/R) and 3 touchdowns. Sutton has been targeted on 22.6-percent of Flacco's attempts.
Veteran Emanuel Sanders, less than one year removed from a torn achilles, looks to be in good form with 307 yards and 2 touchdowns. The speed of Sanders and Sutton will be a versatile weapon in their matchup with cornerbacks Malcolm Butler, Logan Ryan and Adoree' Jackson.
In the draft, Denver added rookie tight end Noah Fant (Iowa) with their first round selection. Fant has one score on 16 catches for 136 yards.
SPECIAL TEAMS
Veteran kicker Brandon McManus is 9-for-11 on field goals this season, along with 7-for-8 on extra point attempts. Punter Colby Wadman has placed 10 of his 21 punts inside the 20.
Denver averages 32.3 yards per kickoff return, due in large part to a 60-yard return by Dionte Spencer. Devontae Booker will be tasked with returning kicks, with Spencer back on punts.
GAME NOTE
At halftime, the Broncos will be inducting Hall of Fame cornerback Champ Bailey into the teams' Ring of Honor. Denver will be donning navy blue uniforms for the game, paying homage to the primary hometown look sported during Bailey's playing career.
The Broncos are currently listed as favorites (-2.5) by odds makers, with the over-under for total points sitting at 40.5. Game time is set for 3:25 p.m. (CT), and can be viewed on CBS. Andrew Catalon and James Lofton will be on the call.
All information provided via www.denverbroncos.com, www.titansonline.com and espn.com. Stats provided via www.pro-football-reference.com.
---