Five Positions Steve Cohen's Front Office Need to Address this Offseason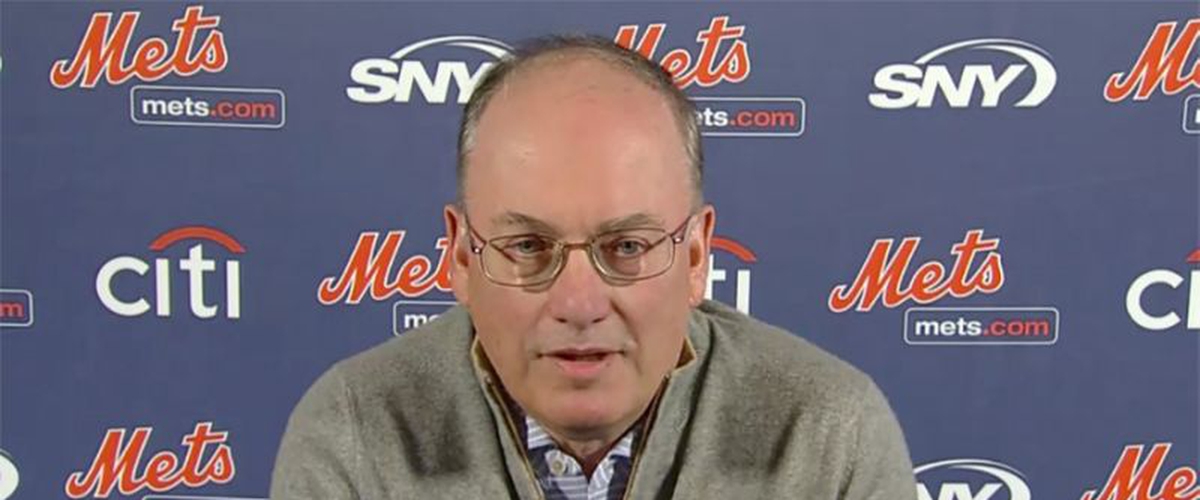 It's a great day to be a New York Mets fan.
Today, the Mets officially introduced Steve Cohen, a hedge fund manager and lifelong Mets fan with a net worth of over $14 billion who recently bought the team for about $2.4 billion, and is now the richest owner in baseball. That's right, no more Wilpons. Mets fans will no longer have to deal with an ownership who for many years seemed unwilling to spend a large amount of money towards improving the team. Cohen has made it clear that he is determined to build a winner for one of the most loyal fanbases in baseball. He wasted no time in firing a handful of front office members including GM Brodie Van Wagenen while bringing back his predecessor, Sandy Anderson as team president. With a free-agent market full of big names, yet with many teams not committing to spending as much due to losses suffered by the COVID shortened season, this the perfect time for Cohen's team to make a great first impression. There are still plenty of questions to answer before Opening Day 2021, so here are five positions that need to be addressed this offseason.
#1 - Starting Pitching
As of right now, the Mets only have two starting pitchers that are a lock to fill the Opening Day rotation. Of course, Jacob deGrom, often regarded as the best starter in baseball, will be leading the staff after another spectacular season in 2020. It is expected that David Peterson will be at the backend after exceeding expectations in just his first season. Meanwhile, Noah Syndergaard is expected to miss the first month or two of the season as he recovers from Tommy John surgery. That still leaves three slots open to begin the season. To fill these gaps, the Mets should first try to go in on Trevor Bauer. Bauer is the favorite to win the NL Cy Young after posting a 1.73 ERA with the Cincinnati Reds in 2020. Many teams will note that Bauer has one of the more complex personalities both on and off the field, and is not afraid to make his presence felt on social media. Also of note is the fact that he hasn't always been consistent throughout his career, but he also spends plenty of time improving his craft in the offseason, and appears to be at the top of his game at the moment. After initially stating that he would prefer to sign one-year deals for the rest of his career (which might make more sense for the Mets), the soon to be thirty-year old Bauer has since said he would be open to any type of deal, as he looks to maximize the amount he can earn. He could be the perfect fit to pitch behind deGrom, and his personality might be just what New York needs. Another pitcher of note is Marcus Stroman. Stroman pitched for the Mets in the second-half of 2019, but decided to opt-out of the 2020 season. Stroman has one more day to decide whether to accept the one-year $18.9 million qualifying offer the Mets offered him. Like many others, it is expected that Stroman will decline the offer in hopes of securing a multi-year deal. However, the smarter decision for Stroman, 29, might be to accept. After all, he did not pitch in 2020 and especially with teams not committing to spend as much, and he could use this offer to prove his worth for 2022. Even if he does decline, the Mets should certainly look to negotiate a new contract. It will be interesting to see what the Mets do about filling in Syndergaard's spot to begin the season. Seth Lugo, more known as a starter, is an option, however he was inconsistent when given opportunities to start in 2020. This will be important to keep an eye out for.
#2 - Catcher
The Mets decided not to pick up the club option on Wilson Ramos' contract which was not a surprise at all. Despite a strong 2019, Ramos struggled in 2020 on both sides of the ball which often caused frustration among Mets fans. This ensures that they will be in the market for a new catcher. The biggest name is J.T. Realmuto. Realmuto without question is the best all-around catcher in baseball at the moment, and the Mets are expected to be in the running to land him. As nice as this sounds, it may not be necessary to go all-in. It has been reported that Realmuto, who is going into his age-thirty season, is asking for a contract upwards of $200 million, which would be a record deal for a catcher. It has also been reported that he may prefer to stay in Philadelphia, rather than go to a New York team. Even if Cohen can afford him, long-term deals for catchers have not found much success in the past. If the Mets cannot negotiate the price, it may make more sense to sign someone like James McCann, a lesser-known, but still effective catcher, to a shorter-term deal. That way, when the contract will have expired, the Mets should be ready to call up Francisco Alvarez, who is currently their second-ranked prospect. It will be interesting to see if the Mets go all in on Realmuto, or decide to make a more financially sensible decision at catcher.
#3 - Center Field
Currently, the Mets center field position is occupied by Brandon Nimmo. Nimmo's offense is not in question after posting an OBP of .404. However the Mets may look to upgrade at the position being that Nimmo is naturally more of a corner outfielder than a center fielder. George Springer, is the top center fielder on the free agent market, and reportedly does not intend to return to the Houston Astros who are still looked down upon by many MLB fans, after being proved of cheating their way to a title in 2017. Mets fans would most likely put this part aside if the Mets were to sign Springer. The only downside would be that doing so would likely mean they would also look to trade away someone such as Nimmo or J.D. Davis in order to make room for Springer. It would not be easy to have to part ways with either of them, since they both play a role in the strong team chemistry that is evident when the Mets are winning, in addition to being decent ballplayers. Unfortunately, baseball is also a business and even if it isn't necessary, signing Springer would definitely help transform the Mets into a legitimate contender. Of course, they could still keep Nimmo in center, or look for a more cheaper option such as Jackie Bradley Jr., who is more known for his defensive.
#4 - Shortstop
At first it appeared that this position would not be in question this offseason. In 2019, Amed Rosario appeared to finally blossom into the player the Mets had envisioned while he was still developing. However, inconsistencies in 2020 led to Luis Rojas choosing to give more starts to rookie Andres Gimenez, who is a significantly better defender than Rosario, and not a bad hitter. It appears as though the shortstop may be an open competition during Spring Training, unless they decide to go one way or another. Other possibilities could include trading one of them, or platooning them both, similar to most of 2020. Then, a huge but fairly unsurprising rumor went around the league that could potentially alter the Mets plans entirely. It is being reported that Cleveland Indians are looking to trade Francisco Lindor, the face of their franchise, and arguably the best shortstop in baseball before Opening Day, as they would not be able to afford to keep him when he hits free agency in 2022. More specifically, they are hoping the Mets will be interesting in making a trade. Such trade would likely require the Mets being forced to give up a haul. Potential names could include Rosario, Gimenez, Nimmo, Davis, and Ronny Mauricio, the Mets top-ranked prospect, also a shortstop as well as other prospects. The Indians may even want Jeff McNeil, which may not be smart on the Mets end given how much McNeil means to the team, and it might be unpopular among fans. On top of that, any trade would only be worth one year of Lindor, so the Mets would need to think about re-signing him. Having Lindor on the Mets would be nice, but it is certainly not necessary.
#5 - Bullpen
Despite an awful 2019, Edwin Diaz seemed to returned to his old form in 2020, as he posted a 1.75 ERA. Seth Lugo wasn't terrible out of the bullpen, but it is unclear if he will be used as a starter to begin the season. Overall, the bullpen seemed to perform better than in the past, but it could always use some improvement. A group of strong bullpen arms on the market is led by Liam Hendriks. Hendriks was impressive in 2020, posting a 1.78 ERA and saving 14 games out of 15 opportunities. He could certainly fit in to the Mets bullpen and may be a better option at closer than Diaz, given Diaz's shakiness when in comes to slamming the door. Other options include Brad Hand, who was waived by the Indians despite a 2.05 ERA, as well as Trevor Rosenthal, Alex Colome, and others.
---