Can Sekou Doumbouya be the next 'Giannis' for the Pistons?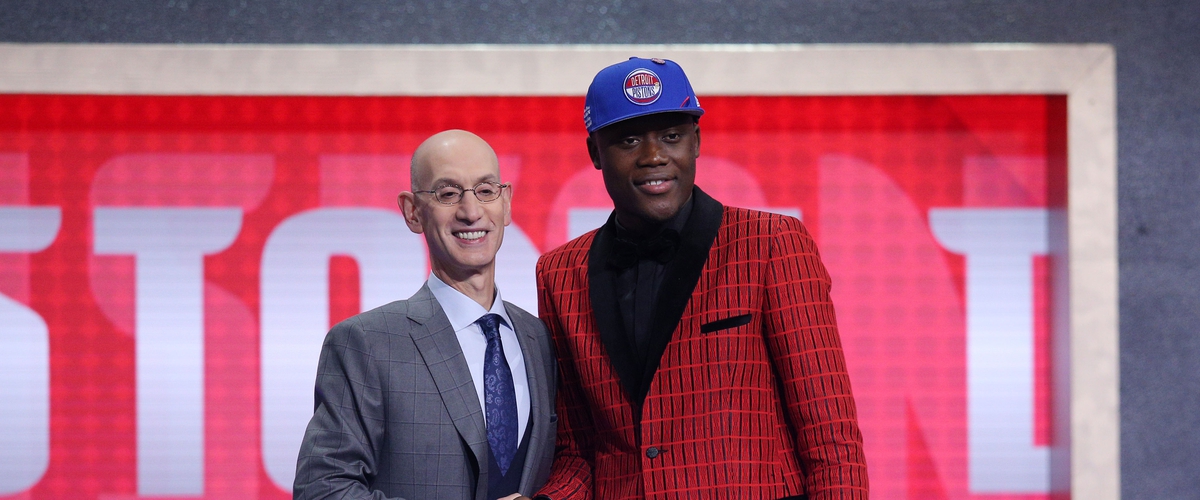 Six years apart, the #15 overall picks in the 2019 and 2013 NBA Draft have more than enough similarities for Pistons' fans to be excited. Can Sekou become the next Giannis?
Romeo Langford? Nassir Little? Kevin Porter Jr.? How about none of the above. Many Detroit Pistons' fans found themselves shocked when the Detroit Pistons selected Sekou Doumbouya with the #15 overall pick in this year's NBA draft.
This was not a bad shock, but rather, an uneducated shock. For those who do not follow the top prospects overseas, hearing Doumbouya's name on draft night was the first-time many NBA fans became aware of the 18-year old forward out of France. In a way, it was very reminiscent to when the Milwaukee Bucks used their #15 overall pick on the 2019 NBA Most Valuable Player, Giannis Antetokounmpo.
Now, that is not to say Doumbouya is guaranteed a hall-of-fame career the way Giannis is developing his, but one cannot ignore the similarities. Beyond having names that would give any spelling bee champion a run for their money, the most obvious comparison between the two is they were both selected #15 overall in their respective draft as the first international player not to compete at an NCAA institution. Similar to Sekou, Giannis was not well known to the average fan at the time of his selection as both were picked at the raw age of 18.
At the moment he was drafted, Giannis was a forward that measured six feet nine inches tall with a seven-foot three-inch wingspan and weighed in at 196 pounds. Sekou? A six-foot nine-inch forward with a six-foot eleven-inch wingspan, weighing in at 230 pounds. For the record, Giannis is now 242 pounds following his MVP season. Sekou is coming in with an eerily similar build as Giannis, minus four inches on the wingspan.
Of course, Giannis did not come in and dominate the league in year one the way LeBron James might have. In fact, he was not even the rookie of the year, thanks to the outstanding season from Damian Lillard. In his rookie season, Giannis averaged 6.8 points, 4.4 rebounds and 1.9 assists a game in 24 minutes of action on 41.4 percent shooting. He has come a long way since then, recently putting up 27.7 points, 12.5 rebounds, and 5.9 assists in 32 minutes of action in his MVP season on 57.8 percent shooting.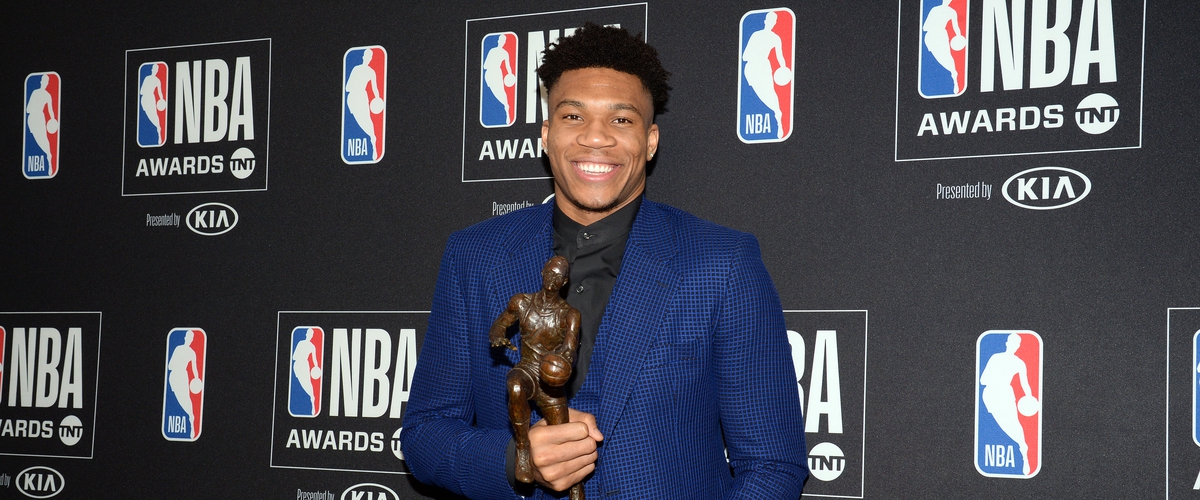 The transformation of Giannis into the NBA's Most Valuable Player is what drafting a raw 18-year old is all about; sacrificing immediate production for a high ceiling down the road. The Pistons are in the perfect position to take this risk with Sekou, seeing their current cap situation makes it unlikely to be title contenders in the next couple seasons. If Detroit plays their cards right, however, they can surround the rise of Sekou with the right free agent signings they will actually be able to afford.
That being said, do not expect Sekou to come in and tear up the NBA from day one. If he becomes the all-star Pistons' fans hope for, it will be a patient project just as Giannis has been for the Bucks. Remember, Giannis averaged just nine points, five rebounds and one assist a game in 22 minutes of action in Greece before coming into the much tougher NBA. Mark that down as another similarity, as Sekou averaged seven points, three rebounds and just under one assist in France last season in 19 minutes of action.
It is imperative, however, that the Pistons' get Sekou playing time. Giannis may not have had an all-star rookie campaign, but that did not stop the Bucks from getting him minutes. He got 24 minutes a game in year one and has never gone below 30 since. It was hard to identify a pure backup forward to Blake Griffin last season, and Sekou can certainly provide some relief to the aging (yet still productive) veteran while learning a thing or two along the way.
The similarities are there, but only time will tell if Sekou can have even half the impact for the Pistons as Giannis has for the Bucks. One thing is clear, however… Detroit is taking real risks that an NBA franchise has to make in order to succeed. Albeit not the clearest, it seems the Pistons' have a road-map to try and bring this city back near the top of the NBA.
When was the last time you could say that?
---