Championship Corner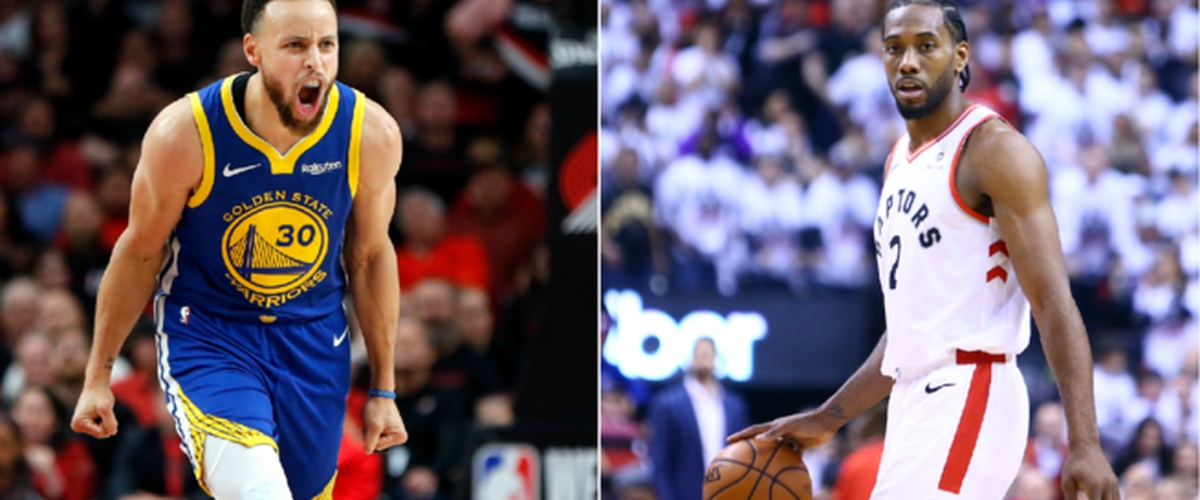 It took only a two week time period for the victors of the respective Eastern and Western Conferences to manifest themselves, and as the dust has fully cleared, two teams with unique backstories now remain as they continue pushing for a common goal..... a chance to be etched in the annals of NBA championship history.
The Golden State Warriors And Toronto Raptors meet in the 2019 NBA Finals amidst a surging streak of victories in their prior conference finals series. Golden State sewed up their fifth consecutive Western Conference Finals title by sweeping an overachieving Portland Trail Blazers squad who looked overmatched in their seven game-series against the two-time defending NBA champions. Without what many had constituted as the NBA's new best player in Kevin Durant, Golden State reeled off four straight victories behind the efficient play from Two-time league MVP Steph Curry and an all-around gameplay from Power Forward Draymond Green. Curry averaged 36.5 points per game on 47 percent shooting from the field. he hit almost 43 percent of his shots from three while dishing out 7 assists and an astounding 8 rebounds in each of the four games. Green averaged 16 points, 11 rebounds, 8 assists and 2 steals and 2 boards respectively as he saw his role as a frontcourt player magnified without KD in the starting lineup. His consecutive triple-doubles against the blazers in game three and four were influential in the nailing the stake in the Blazer's series revival chances.
Out East, the Toronto Raptors rallied from a 2-0 series deficit versus the league's best team record wise in the Milwaukee Bucks by reeling off four straight victories including a thrilling double OT win in game three to avoid going down 0-3 in the Eastern Conference Finals. The overall series win helped the Raptors win their first conference title in franchise history and punched their ticket to their first ever NBA final.
The leader of their postseason resurgence has been All-NBA performer Kawhi Leonard who help make Toronto's past postseason pitfalls a thing of the past with one clutch performance at a time. Leonard's all-world playoff play consisted of a 39 point 14 rebound and 5 assist gem in game four of the Conference Semifinals versus the sixers that resulted in a win to tie the series at two games apiece. That same series, Leonard scored 41 points including the buzzer-beating Game 7 series-clinching shot to send the Raptors to their Conference final despite a 16 of 39 shooting night.
Luckily for Raptors fans, Leonard only had to will his team to one postseason victory against the Bucks in the East Final. In game three, Kawhi dropped 36 points, grabbed 9 rebounds, had five assists, and two steals to help seal a victory while adding balance to a series that was teetering on edge. The games after had Kawhi top 30 plus points only once with the team receiving quality play from fellow All-Star Kyle Lowry who scored 19 per game and dished out 5 assists a contest while shooting a blistering 46 percent from three. Paskal Siakam, a Most Improved Player Finalist, averaged 14.5 points per game but his defense all series provided the lift Toronto needed in the conference final while helping team-defend Giannis Antetokounmpo. Siakam averaged a steal and a block per game including a 4 block performance in Game five while protecting the rim inside.
Both teams respective series have shaped them into the contending teams everyone predicted them to be come late May and early June. Golden State finished with the West's best record and met two tough early round matchups that they were able to finish off as victors. Their relative easily dispatching of Portland has the NBA world wary of a possible easy Finals sequence that has them winning their third NBA title in a row. However, Toronto has been peeking at the right time their last three playoff games, and while Kawhi has received a lionshare of the credit for making the Raptors a legit championship contender in a years time, their depth and defensive versatility has finally showed itself to the forefront on a consistent basis. Norman Powell led a bench scoring spree that averaged nearly 30 points per game in the series by being the team's fourth leading scorer overall with 12 points a game and 41 percent three point shooting. Considering the Raptors have homecourt too and a recent stage of momentum on their side, a championship opportunity is on their side to not only contend for, but make a reality.
Series Notes: The Warriors brass has voiced that Small Forward Kevin Durant and Center Demarcus Cousins will play in the NBA Finals at some point. Durant, however, is out for the first two games with his malignant calf strain. Cousins is a month or so removed from his quad rupture and may come back as soon as game two depending on how he reacts in five on five workouts. Both players availability can help shore up some requisite size weaknesses within the team's lineups as they head into the finals.
---