The Breakdown: Sam Darnold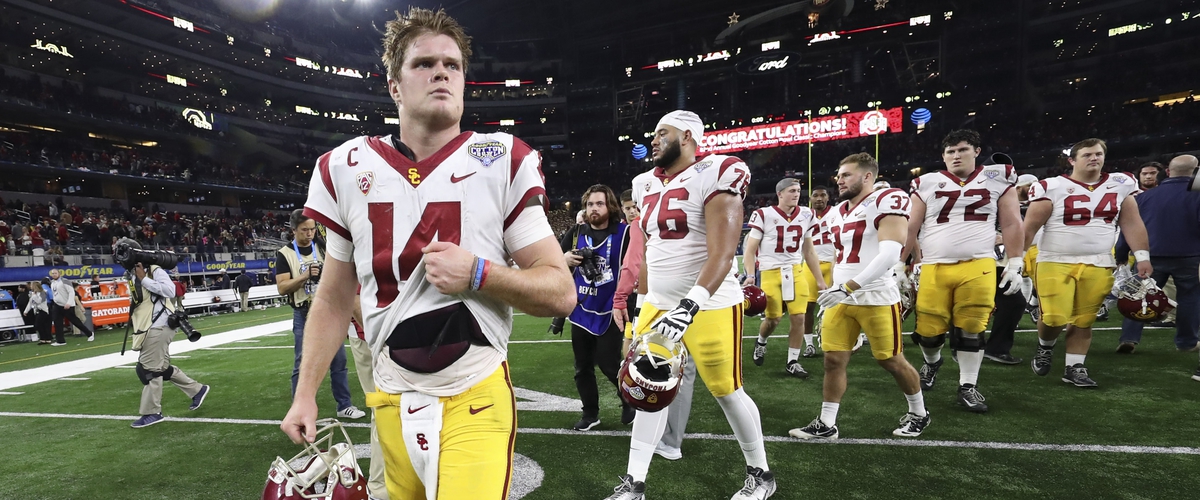 The upcoming NFL draft has a lot of talent to look forward to and many, especially Cleveland Browns fans have high hopes for the draft class. It seems, at least to this point that the debate for the top spot will shift from now until April 26th. For the time being, the consensus first overall pick could be Sam Darnold but should it be?
Sam Darnold spent his time in college at USC and lead his team to a very solid 11-3 record last season. This record took them to the Cotton Bowl facing off against a stout Ohio State team, which resulted in a 24-7 lose for Darnold. While I cannot claim to be a decorated scout, I do tend to have an eye that catches the bad if anything in players. From what I have seen, Darnold is absolutely not a NFL ready quarterback and certainly not a first overall draft pick.
It seems common amongst many scouts and fans alike that Darnold has raw throwing mechanics. This is completely true, and his mechanics remind me a lot of former Florida great Tim Tebow. Starting the ball in a downward motion toward his waist and circling all the way up for a high and out front release point. This will undoubtedly need fixed and shorted up somehow.
Now for me the poor throwing mechanics is coupled with very solid footwork and mobility, so not all is lost. Darnold has a solid frame that produces a lot of power, he can also throw with power on the run given with minimal accuracy but that can be worked on. Now most if not anyone else will probably disagree with me on this next part, Darnold cannot progress and read coverages at even a collegiate level.
This I saw almost immediately and it stuck out in every bit of film I looked over, and it seemingly never went away. Darnold stares down his receivers on almost every single play, only moving through his progressions when his guy is blatantly covered. On top of that he has no ability to look defenders off with his eyes, only a half decent pump fake that normally is followed by going to the same receiver he was looking and faked to. These are major problems that it seems many quarterbacks face going into the pros, and takes quite a bit of work to overcome and improve on.
So with his mechanics being raw, and his mental progressions being lack luster to say the least what about his accuracy? Now this is something that I believe will tie into his mechanics, but for right now he is about average, for a college quarterback. He will have a very long road ahead of him to become an average quarterback in the pros when it comes to accuracy. This also has a bit to do with his inability to handle the getting rushed and forcing passes instead of taking the check down.
It is very apparent that against any type of pressure or pass rush in general, as many young quarterbacks do, he panics. His sense of the pocket is average but better than most as far as escapability is concerned. However, he tends to carry the ball away from his body and loses fumbles because of this. On top of the fumbles he may decide to get trigger happy and force a pass and throw into coverage or a bomb to nobody.
The bottom line is that at 20 years old the kid has the raw potential to be molded into just about any type of quarterback you could want. This however can be said for many talented quarterbacks ever since the league started. It is going to take time, patience and someone to help mold him into the quarterback that most believe he will be. Unfortunately, not a single team in the top 10 of this draft fits the bill and his best bet it going number 2 and sitting and learning for a season behind Eli Manning.