Baseball is back....Sort Of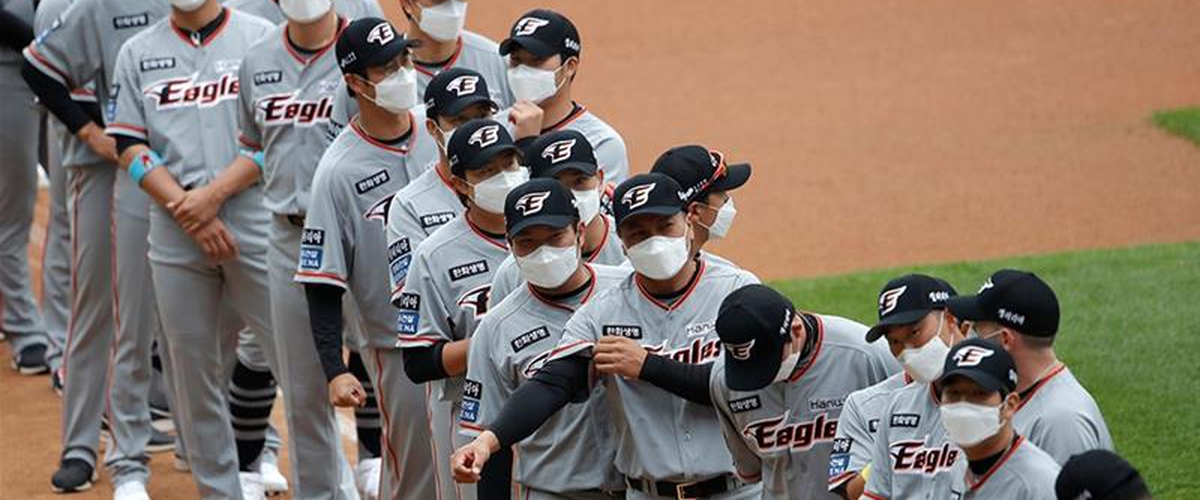 It wasn't the American pastime we were used to.
There was no Clayton Kershaw on the mound, Mike Trout was not stepping to the plate and the umpire did not yell out "play ball" in a language we would know. But yes baseball returned on Tuesday and we are watching very closely.
It's the Korean Baseball Organization (KBO) and after a delay more than a month because of the Covid-19 pandemic, they started playing games. And we here in America are paying attention.
Well, we might not be watching all the action, but we are watching the rules and protocols they put in place as Major League Baseball tries to put together a plan to get Americas pastime going again here.
Here are the protocols they are playing under.
· No fans in attendance
· Everyone not in a uniform ( umpires, trainers) will wear masks and gloves
· Temps of all players taken twice a day
· No hugging, high fives or shaking hands
· No licking of the fingers
· And no spitting (yes you saw that right, no spitting)
I wonder what the penalty is if you do spit? In fact I was watching the game this morning on ESPN, and as commentators Karl Ravech and Eduardo Perez were talking about the rule, the batter let one fly, out of his mouth that is.
Anyway, back to baseball.
South Korea was able to do this because their numbers of sick have gone way down. In fact, one report said they had just 3 new cases confirmed in the last few weeks. Schools will be opening up in phases next week and soccer is due to start Friday, again with no fans.
The biggest issue will be if any player shows symptoms during a game. The KBO has said if that happens, the player will immediately be put into quarantine and all players on his team and recent opponents will have to be checked right away.
Here's hoping that never has to be done.
Tuesdays opening was important. It showed what a sport could do if they make solid plans and all the players buy in. A successful season brings us that much closer to playing baseball here again. And that is something we all need.
---