Dolphins Make the Right Move Drafting Tua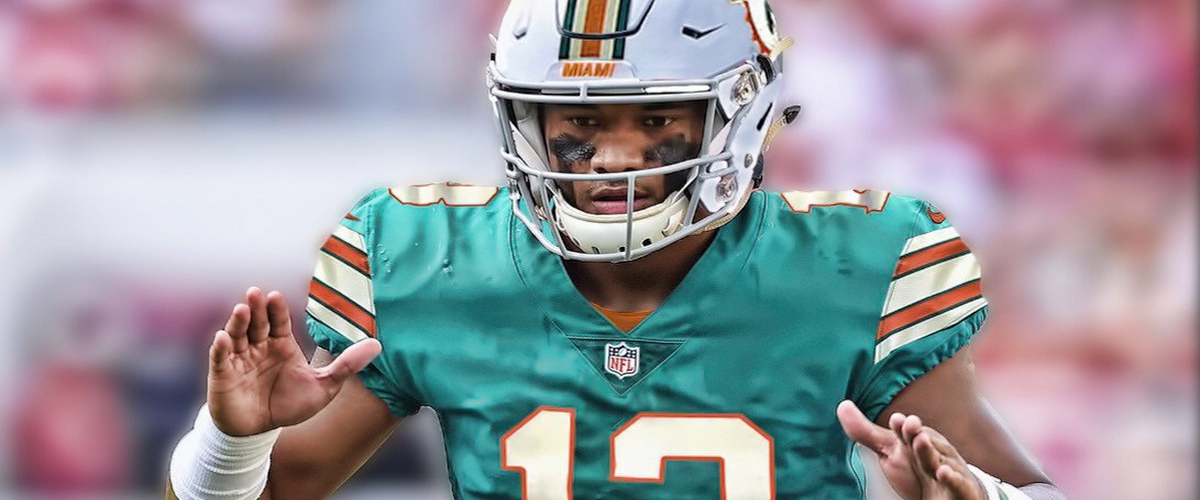 As I waited for the dolphins to make their first pick last Thursday, I kept thinking of all the terrible choices we have made in the past, Jake Long, Ted Ginn Jr, the list goes on and on. How are they going to mess up this time I thought to myself. Then it happened. I closed my eyes and heard Roger Goodell say "With the 5th pick the Miami Dolphins select Tua Tagavailoa." For the first time as a Dolphins fan during the draft, I felt relieved.
Tua was not a clear obvious choice. His injuries made him a huge question mark coming into the draft. A lot of people also were concerned in regards to his size, only 6'0, 216 pounds. This reminds me of another quarterback that the dolphins passed on years ago. That Quarterback's name was Drew Brees. We passed on him and took Daunte Culpepper instead because Brees was small and had an injured shoulder. Culpepper didn't even play a full season with the dolphins and Brees went on to New Orleans to win a Super Bowl. The Dolphins head coach at the time and Tua's current college head coach Nick Saban even said about Tua ""I think Tua is a great player,"He's a great leader. He'd be a wonderful face of any organization and any community. If you took all the great players that we've had here and said 'we're going to have a popularity contest ' who would win? Based on our fans and everyone that knows Tua, he would probably win hands-down."He's that popular."Saban feels the Dolphins will make a similar mistake he did when he passed on Drew Brees. "I just hope teams don't make the same mistake that we made at Miami when we didn't take Drew Brees because we thought he was hurt," Saban said. "And look what he's done since then."
Let's also not forget that Tua brings great on and off the field characteristics to the game. He had 71.4 percent completion percentage and his 33-3 touchdown to interception ratio his Jr. year. He is mobile and has great accuracy as a passer. But what I love about Tua is his character. Dolphins last first round QB disaster Ryan Tannehil, who is now with Tennesee, was not a leader on the field. He wasn't someone that can round his teammates together and inspire them. Tua is a born leader and his teammates will be the first to tell you that. His wide receiver, and fellow first round draft pick at Bama Jerry Jeudy said "Just how he carried himself. He's a first-class guy. He does everything right on and off the field. He works hard, and once you see that, you can relate to him and you'll listen to him."
Only time will tell if Tua becomes the next franchise QB for the Dolphins. It is very likely he will sit behind Ryan Fitzpatrick his first year and learn the system which is a smart move. There is a disturbing pattern I am seeing of teams rushing their first round quarterbacks in the league their first year, and often Injuries and poor play is the result. We should follow the reigning Superbowl champs, the Kansas City Chiefs example. They Drafted Superbowl MVP Patrick Mahomes in the first round back in 2017 but had him sit behind veteran Alex Smith the first year. Mahomes came in the next year and stunned the league. The gap between college and the NFL is huge and rushing your franchise player isn't the smartest move. The dolphins did add a lot of weapons to the offensive line this year but there are still holes in this Miami offense and with Tua's injury issues its best to send him out there in a more stable environment. But regardless I think we made the right move by drafting Tua. Whether he pans out or not, I think given what was put in front of us we made the right choice.
---