World Cup 2018: Best XI of players whose countries did not qualify for the World Cup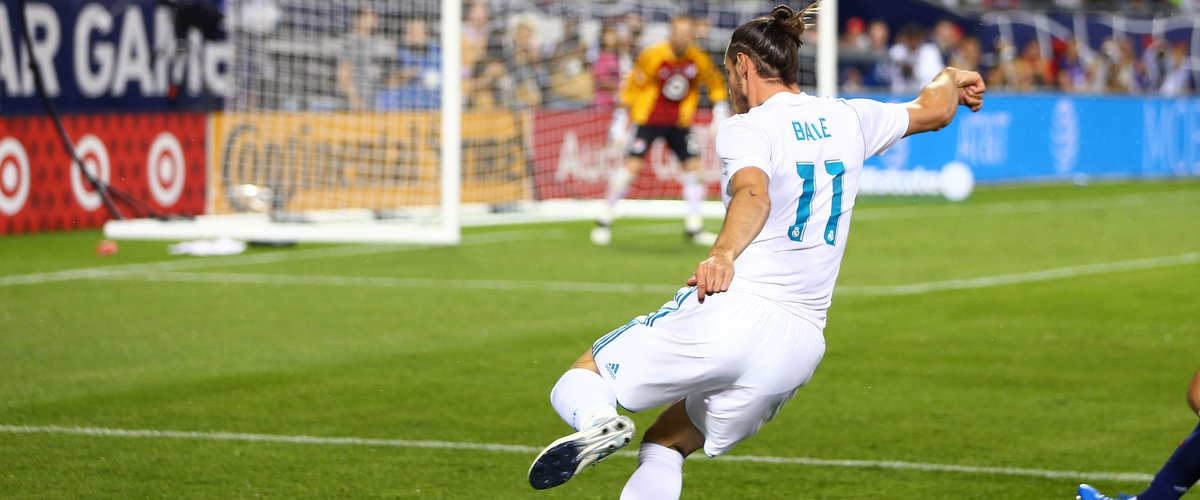 The World Cup is just days away and the anticipation grows by the second.
Fans of 32 nations will watch on intently as each team seeks eternal glory. Some of the world's best players will take center stage, looking to etch their names into history. It' a time when stars become heroes and heroes become legends.
Unfortunately, not all of the beautiful game's greatest names will get that chance to compete for that glory.
While plenty has been written about the best players who were snubbed from each countries 23-man squad by their respective managers, little has been said about the best players whose countries failed to even book a spot in Russia.
Here's a look at the best XI of players whose countries won't be competing for football's top prize.
Goalkeeper: Jan Oblak (Slovenia/Atletico Madrid)
Also Considered: Gianluigi Buffon (Italy/Juventus)
The Atletico Madrid man has somewhat quietly worked his way into the "best goalkeeper in the world" discussion while under the tutelage Diego Simeone at Atletico Madrid. According to Opta Sports, Oblak had the best save percentage of any goalkeeper in Europe's big five league's this past season. He and Slovenia failed to qualify for the World Cup finals after finishing fourth in a qualifying group that also featured England and Slovakia.
Left Back: David Alaba (Austria/Bayern Munich)
Also Considered: Andrew Robertson (Scotland/Liverpool)
Alaba missed some time this past season with injuries, but remained a key component in Bayern Munich's latest Bundesliga triumph. His pace, acceleration and instincts allow him to propel forward often at the left back spot, while simultaneously remain effective in defense. He's also very versatile, playing in the central midfield, at centre back or his preferred left back spot. Alaba's Austria side suffered a disappointing qualifying campaign and finished fourth in a group also consisting of Serbia, Wales and Ireland.
Centre Back: Leonardo Bonucci (Italy/Milan)
Also Considered: Giorgio Chiellini (Italy/Juventus)
After his shock move from Juventus to Milan last summer, many wondered how Bonucci would cope being the focal point of a defensive setup and without the security his backline teammates with The Old Lady offered him. Bonucci didn't start his first season with Milan all that brightly, admitting that the pressures of being captain on a squad had weighed him down. Bonucci's turnaround coincided with the club's turnaround all-together after Gennaro Gattuso was named coach. In the second half of the season, Bonucci showed off the traits of why so many regard him as the best ball-playing centre back in the world. Unfortunately for Bonucci, he and the rest of the Azzurri failed to qualify for the World Cup for the first time since 1958 after the Italians' shock playoff defeat to Sweden in November.
Centre Back: Milan Skriniar (Slovakia/Inter)
Also Considered: Virgil van Dijk (Netherlands/Liverpool)
Similar to Bonucci, Skriniar excels with the ball at his feet. After his move from Genoa to Inter last summer, I don't think many expected the 23-year-old to perform as well as he did. Skriniar helped shepherd Inter into becoming one of Serie A's best defenses, utilizing his long legs and great positional awareness to intercept threats from attacking opponents. Skriniar and Inter returned to the Champions League for the first time in six seasons. He and Slovakia finished runners-up to England in UEFA Group F, but didn't accumulate enough points to earn a spot in the playoffs.
Right Back: Antonio Valencia (Ecuador/Manchester United)
Also Considered: Serge Aurier (Ivory Coast/Tottenham)
Valencia's transformation from a wide-playing midfielder to an excellent right back as been exciting to watch. Valencia was given the captain's armband for most of this past season by Jose Mourinho and didn't disappoint, putting together one of his finer seasons with the club. While Mourinho tinkered with the United starting 11 several times over the course of the season, Valencia was a mainstay. Ecuador finished eighth in CONMEBOL qualifying, well off the pace for a World Cup berth.
Holding Midfielder: Marco Verratti (Italy/Paris Saint-Germain)
Also Considered: Jorginho (Italy/Napoli)
While Verratti has put together numerous excellent displays at the club level for PSG, he hasn't quite been able to replicate that form for his country. He missed out on Euro 2016 totally with an injury, and his recklessness at times cost Italy in the last round of qualifiers. Still, his talent is too hard to ignore for this lineup. It's really only matter of time before we begin to see the PSG version of Verratti playing for Italy. That could be a huge difference in Italy's berth to the 2022 World Cup in four years. Wales finished third in UEFA Group C behind Serbia and Ireland, narrowly missing out on a playoff spot on the last matchday.
Central Midfielder: Aaron Ramsey (Wales/Arsenal)
Also Considered: Naby Keita (Guinea/RB Leipzig)
When healthy, there are few midfielders in the world that can replicate what Aaron Ramsey does. A star showing for Wales at Euro 2016 solidified that his abilities for Arsenal could be duplicated at the international level. Ramsey excels at making runs into the box, and when he times them just right -- like he did below to score the winning goal in the 2017 FA Cup Final against Chelsea -- he's usually rewarded. He was voted Arsenal's Player of the Season after posting 11 goals and nine assists. If the Gunners want to get back into the Champions League next season, they'll do everything in their power to extend him to a long-term contract. Wales finished third in UEFA Group C behind Serbia and Ireland, narrowly missing out on a playoff spot on the last matchday.
Central Midfielder: Arturo Vidal (Chile/Bayern Munich)
Also Considered: Marco van Ginkel (Netherlands/PSV Eindhoven)
Vidal nearly missed out on the last World Cup because of a serious knee injury, only to regain just enough fitness in time to join his Chilean teammates in Brazil. After their COPA America triumphs and second-place finish at last summer's Confederations Cup, it seemed only a formality that Chile would be a part of the World Cup equation in Russia. Finishing tied with Peru on 26 points in CONMEBOL qualifying, Chile didn't advance to the inter-confederation playoff via goal differential. Peru did and beat New Zealand to earn a spot in Russia, while Chile will watch the action from home. It was another reminder of just how cruel sports can be sometimes. Oh yeah, why Vidal here? He's really good both in attack and disrupting the flow of an opponent's attack. He's world class. Not much more needs to be said in justifying his inclusion on this list.
Left Wing: Memphis Depay (Netherlands/Lyon)
Also Considered: Lorenzo Insigne (Italy/Napoli)
Depay's time at Manchester United was a huge disappointment sure, but he still remains one of Europe's brightest young talents at just 24 years old. That talent was on full display the past two seasons at Lyon, as Depay looks a rejuvenated player at the Parc Olympique Lyonnais. He's scored 24 goals in 53 appearances. I'm also including him here because I can't not fit a player from the Netherlands into this squad. They've already suffered enough heartbreak in not getting to their second straight major tournament. Better spare the Dutch further blushes and get him into the team. Though, his performances over the past two years really speak for themselves.
Right Wing: Alexis Sanchez (Chile/Manchester United)
Also Considered: Riyad Mahrez (Algeria/Leicester City)
Yes, I know, Sanchez' form this past season was downright dreadful at times. His January move from Arsenal to Manchester United wasn't the jolt in energy/form many expected it would be as Sanchez scored just twice since the switch. However, his 39 goals at the international level for Chile speak louder to me than his recent run of bad form. He can play on the left or right or up top in a false 9. Who knows, maybe an extended period of time away from the defense-first mindset of Jose Mourinho would do him some good.
Centre Forward: Gareth Bale (Wales/Real Madrid)
Also Considered: Pierre-Emerick Aubameyang (Gabon/Arsenal)
Gareth Bal...Who am I kidding, just watch his game-winning goal from the UEFA Champions League final against Liverpool and that will tell you all you need to know about why he's in this squad. Simply outrageous.
---