Bye Bye McAdoo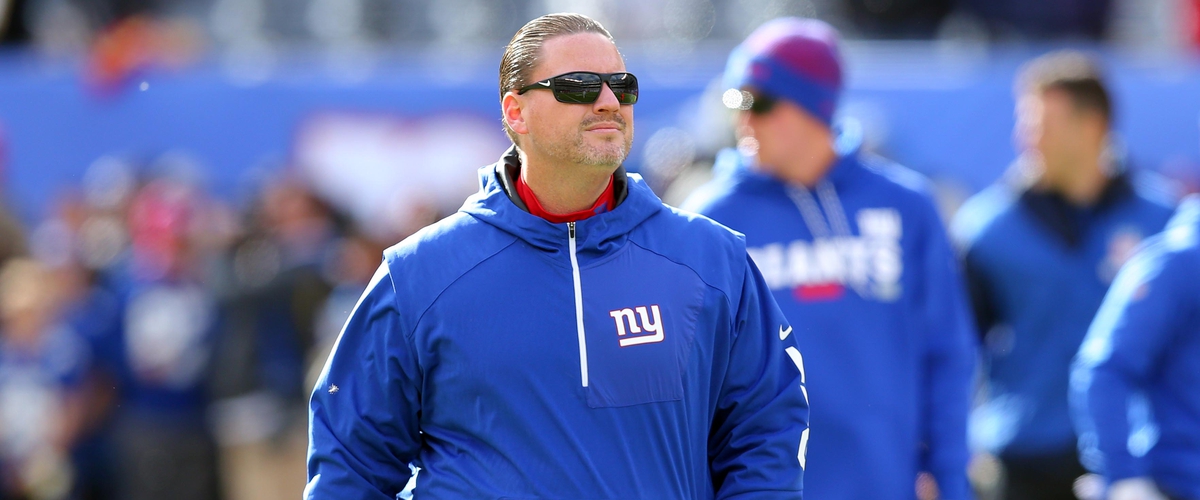 We all knew this was coming right? I mean, the big blue front office practically announced his firing 48 hours before kick off against the Raiders (we all know where that leak came from John Mara). Ben McAdoo never stood a chance after that.
On ESPN's First Take, Stephen A. Smith reacted by saying "good riddance", and I, along with the Giants faithful probably agree with him. However, he also mentioned that this was the right time for him to be fired. I disagree, I think he should have been fired much sooner.
Let me tell you what Ben McAdoo has done to the New York Giants this season, he's led the Giants to being the second worst team in football whereby the team falls underneath the league average for every single meaningful offensive and defensive statistic.
All of them.
The only thing the Giants have been able to do relatively well is punting the ball away, that's it. The fact that punting is the only saving grace on this Giants team should have had alarm bells ringing nearer October not December. This horrific, under-average statistic, has been this way since week one. Week, bloody, one.
The icing on the cake of course was the handling of the Eli Manning situation. Some believe that the former Giants HC had no say in the decision to bench the two-time Super Bowl winner in week 13 against the Raiders in favour of Geno Smith and his bizarre post game rant about Rex Ryan. However those same people, including myself, always knew that Ben McAdoo would have to take the fall for this. It was clear that now former Giants GM Jerry Reese, who was fired alongside McAdoo was the one holding the cards on that decision and he, like McAdoo, became the patsy in this mess in Big Blue.
Hindsight is a wonderful thing, but I really don't feel you need it here. The writing has been on the wall for Ben McAdoo for quite some time. A new GM and Head Coach to steady the ship, find Manning's replacement and some form of running game in the off-season is exactly what this organisation needs. It's just going to take a while to get the right pieces together so we can now officially say that the New York Giants are a rebuilding team.
On the plus side, it'll be nice to see Manning suit up again this weekend against the Cowboys. Unless it's Davis Webb time, which it should be really.
---