Sit down, shut up, the LA Chargers are winning the AFC West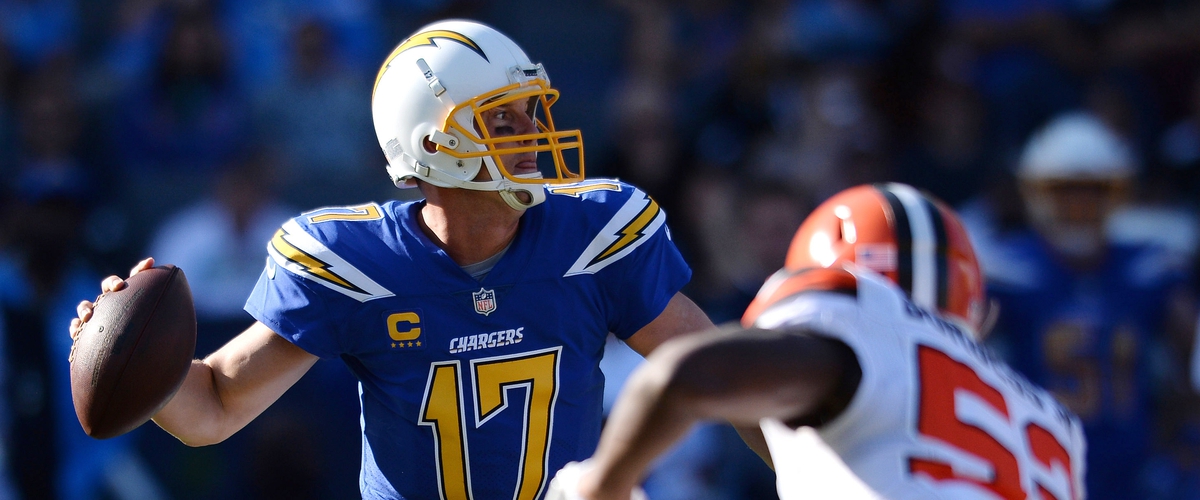 Through the first four weeks of the season, you could have made the case for the LA Chargers being right down there as one of the worst teams in football.
Now I can see them taking the AFC West and possibly making a deep run in the playoffs.
So how did we get here?
Firstly, this offense is rolling. LA were averaging just 18 points per game (PPG) in the first 4 weeks of the season, now they're averaging 24.5 PPG. Thats the type of jump that takes your team from losing so many games in the 4th quarter (both this year and last year) to winning them.
Philip Rivers has put up his usual numbers, a solid Quarterback Rating (QBR) of 96.0 on the season has been enough to see the LA Chargers stay in ball games, plus he's spreading the ball around more which always makes it difficult for defences to read where he's going to throw the ball next. But most importantly he's hardly turned the ball over this year, we'll ignore that horror show against Kansas, and in fact, if we did, he would only have four picks on the year.
Melvin Gordon has looked more like the Running Back the Chargers drafted out of Wisconsin. He's made a few nice streaky plays this year however what has definitely improved is his ability to find the hole and make defenders pay for poor blocking schemes.
Plus with the added emergence of Keenan Allen over the last three weeks, averaging a stunning 145 yards per game and scoring four total touchdowns in those contests, has given Rivers another weapon at his disposal, another weapon seemingly on hitting a hot streak at the perfect time.
However one of the real talking points of this surging Chargers team has been defence, specifically one Joey Bosa.
Joey is a freak and will be in this league for a very long time, there's no doubt in my mind about that. He's already surpassed his sack total from last year where he racked up ten to his name. Now he's on 11 with four of those being forced into a fumble, it's only week 13.
This defence led by Joey Bosa and stud Linebacker Melvin Ingram will torment defences for the rest of the season, the offense clicking the way are and finally sorting out that kicking situation has left me believing that the LA Chargers are going to the playoffs.
---