A new rivalry being born?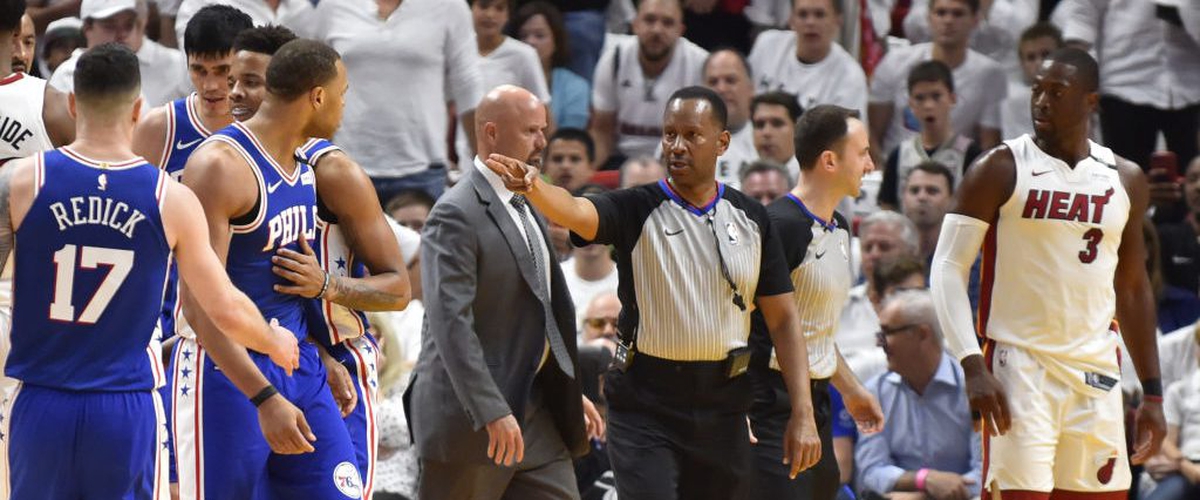 Tonight marks the fourth installment of the physical bout we've been privileged to see between the Philadelphia 76ers and the Miami Heat.
For a 3-6 matchup that many thought Philly could run away with, it has been surprisingly back forth despite all three games being decided by double digits. The question I ask is this, is this a new rivalry being born?
The tension between these two squads is nothing new. We all remember Sixers center, Joel Embiid, taking shots at Heat center, Hassan Whiteside, on Instagram after the final preseason matchup between the two teams.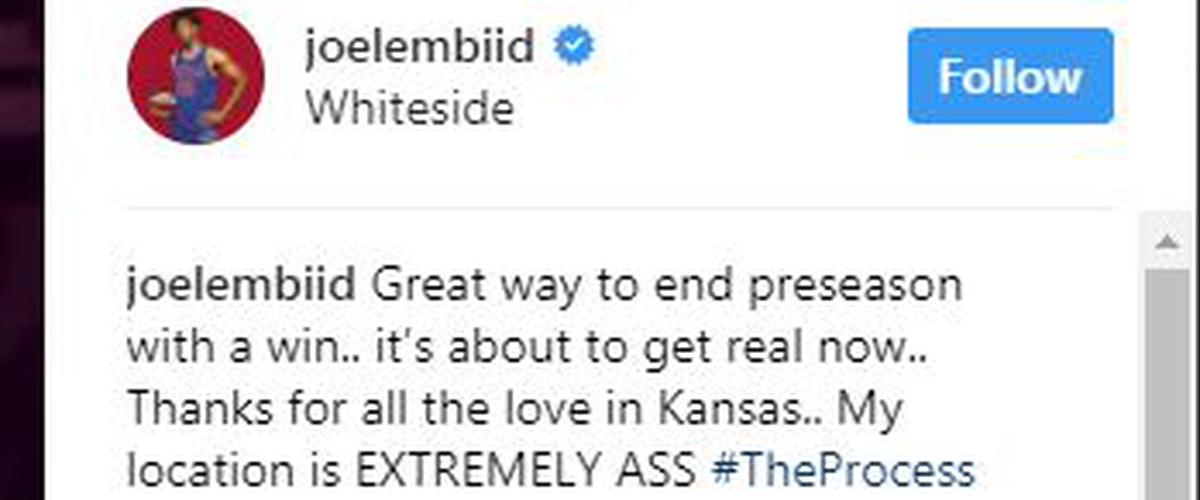 Embiid is notorious for taking shots at anyone and everyone and is not afraid to let you know how he feels. Let's also not forget about their impending Twitter feud that followed.
All this and the regular season was yet to even begin. Naturally, you would expect some epic duels between the two, especially with the Sixers and Heat meeting four times throughout the season.
This brings us to February 2, 2018: the first of those four matchups, in Wells Fargo Center. In this game, Embiid finished with a respectable 17-11-4 line, but it was guarding Whiteside where he won the first battle, holding the big guy to just 4 points on 2-6 shooting.
Now in game 2, Embiid sat out with a sore ankle, but the Sixers still won and Game 3 was nothing really special as the Heat won a close game, both centers with very good games with Whiteside grabbing a double-double and Embiid racking up 23 points.
However, the final regular season matchup is where Whiteside struck back. Whiteside racked up 26 points, on 9-12 shooting, 8 rebounds and 2 blocks while holding Embiid to an ugly 17 points on 5-18 shooting.
The Sixers and Heat ended up splitting the series 2-2 with the home team winning each game and both centers getting their moment over the other.
This set up for an epic battle in the playoffs...that would have to wait because Embiid was out with an orbital bone fracture and a concussion.
Although, just because we couldn't get the Embiid-Whiteside bouts, doesn't mean these teams played nice at all.
The Sixers came into the series with a 16-game winning streak and was the hottest team in the NBA. Miami snuck into the six seed, with a little help from Philly on the final day of the regular season, and was feeling good with Miami legend, Dwyane Wade, back in the fold.
Game 1 was an absolute embarrassment for Miami, losing by 27 in a 130-103 rout by Philly.
With everyone counting Miami out of it, they came back and stole a game in Philly. Heat forward, Justise Winslow put a clamp on Ben Simmons and was in his grill the entire night, Wade was reborn to the tune of 28 points, 7 boards and 2 steals while shooting 68% and Miami rubbed some salt in the wounds with a late game up layup that Sixers players did not take kindly to. Miami ended up snapping the Sixers 17-game winning streak and all of sudden, the series was a toss-up.
Then came Game 3, the moment we've all been waiting for, Embiid vs. Whiteside. The Phantom of the Process returned.
Whiteside had been lackluster in the series up to this point. Only playing 14 minutes per game and averaging three points per game. However, that was primarily due to the Sixers taking Whiteside out of the game by playing Ersan Ilyasova at center and playing a very small lineup that a lumbering big like Whiteside cannot matchup against.
With Embiid returning, however, it felt like that would change.
The game was just as chippy as ever. The teams racked up double technicals three times!
We saw Justin Anderson and Dwyane Wade get into underneath the basket early the second with Wade yanking down Anderson and Anderson returning the favor with a forearm to the face.
We saw Embiid get frustrated early and tossed his goggle-mask contraption and then immediately, the aforementioned Winslow attempted to break it.
Winslow and Embiid were trading blocks. Whiteside skied up for an alley-oop from Wade. It was back and forth pretty much the entire game.
However, it was Embiid with the last laugh, finishing with 23 points in his playoff debut and helping lead the Sixers to their first win in Miami since 2014. Meanwhile, Whiteside still only played 13 minutes in a 128-108 loss, giving the Sixers a 2-1 lead.
With the rising talent of the Sixers and the winning pedigree of Pat Riley and the Heat, we could be seeing the development of the next great rivalry in basketball. Keep your eyes on Game 4 later today, it's sure to be a good one.
---