Fallin' for Dahlin: Canadian teams race to finish last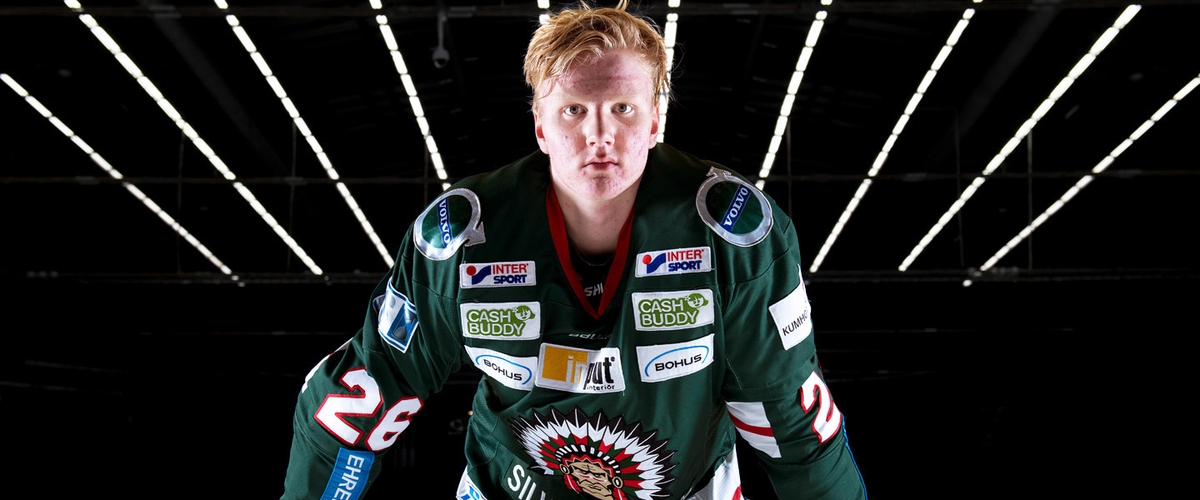 It seemed that at the end of last season most Canadian NHL teams had figured out a winning formula and were able to get into the post-season, with the exception of Vancouver and Winnipeg who failed to qualify.
So what happened to those teams who have fallen apart and are now in a race to finish at the bottom of the league for a chance to land the number 1 overall pick in the draft and land the highly talented defenseman? Lets find out:
Montreal Canadiens
Currently sitting in 26th place in the league is the Montreal Canadiens, a team who quite frankly, has become a laughing stock for their horrible trade decisions. The problem with the Canadiens is is exactly as stated, the trades they have made have ruined any chances of short-term and long-term success. The Habs can no longer blame their misfortunes on not having Carey Price to solely backstop their team into the playoffs, because he has been healthy for the most part of the season, but has succumbed to the horrible play of the team infront of him. They also cannot blame this on the loss of Alexei Emelin to Vegas in the expansion draft. what they can blame the season on is Marc Bergevin, starting with the PK Subban trade up to when they traded away Mikhail Sergachev for Jonathan Drouin. Now don't get me wrong, Drouin is a great player if he is playing left wing, but they brought him in expecting him to play top line center against more established centermen, and up to this point Sergachev has racked up more points that Drouin. Up to this point, it is quite clear that the Canadiens need to let Marc Bergevin go.
Edmonton Oilers
The Edmonton Oilers currently sit in 27th place, their fans might be used to seeing them ranked so lowly, but the expectations were much higher coming into this season after being only one win away from reaching the conference finals in last years playoffs. It started with the Taylor Hall trade for the Oilers, they gave up a winger who had tremendous chemistry with Leon Draisaitl for a top-4 defensive defenseman who is very efficient protecting his own zone but only contributes a limited amount in the offensive zone. Next was the Jordan Eberle trade, now Eberle wasn't producing at a high rate, but why would you trade him for another centerman who clearly was a draft bust in terms of where he was taken. What these trades did was give their offensive core a lack of offense and it left them to rely on slower power-forwards like Lucic and Maroon to play with their speedy centers. Although I believe Peter Chiarelli is a great GM, he tried to re-create what he had in Boston, which was a big and heavy team who can overpower their opponents; Unfortunately, that style of team cant be a winner in a league where speed and skill has become the focal point of the team building process and is what has made teams like the Lightning, Maple Leafs, and many more the top teams in the league.
Ottawa Senators
Last on the list and almost last in the league is the Ottawa Senators, who currently sit 29th overall in the league. Last year the Senators reached the conference finals only to fall to the Pittsburgh Penguins. Although they accomplished so much last year, I can't say that I didn't expect them to fall so hard in the standings this year. There's a couple thing to note about the 2016-17 Senators; they were the only team to get into the playoffs with a negative goal differential and their defensive focused style of play wasn't something that could attain any long-term success, especially while only averaging 2.58 goals per game. Now on top of all that knowledge is the curious case of Guy Boucher. If you look at Boucher's career coaching stats, you will see that he has never really had a great 2nd year as the head coach on his teams; Aside from his coaching days in the QMJHL where he ended up winning a championship, Boucher hasn't been able to do much of winning or making the playoffs in his second or third year as the head coach of a team. This knowledge only begs for the question to be asked of whether or not Guy Boucher can be a Head Coach who can help his team succeed beyond the first year of his tenure.
Rasmus Dahlin
Rasmus Dahlin is listed as the potential number 1 pick in the 2018 NHL Draft and has been referred to as "the Connor McDavid of defensemen" by some scouts. The chances of one of the previously mentioned Canadian teams being able to land him in the draft are pretty high and all would benefit from his addition. However, in regards to each teams specific needs, Edmonton would be the best suitor for Dahlin and would help provide a quick turnaround back to the playoffs for the Oilers.
--
Follow on Twitter @lucasdepaolis