Can the Edmonton Oilers Continue their Hot Start?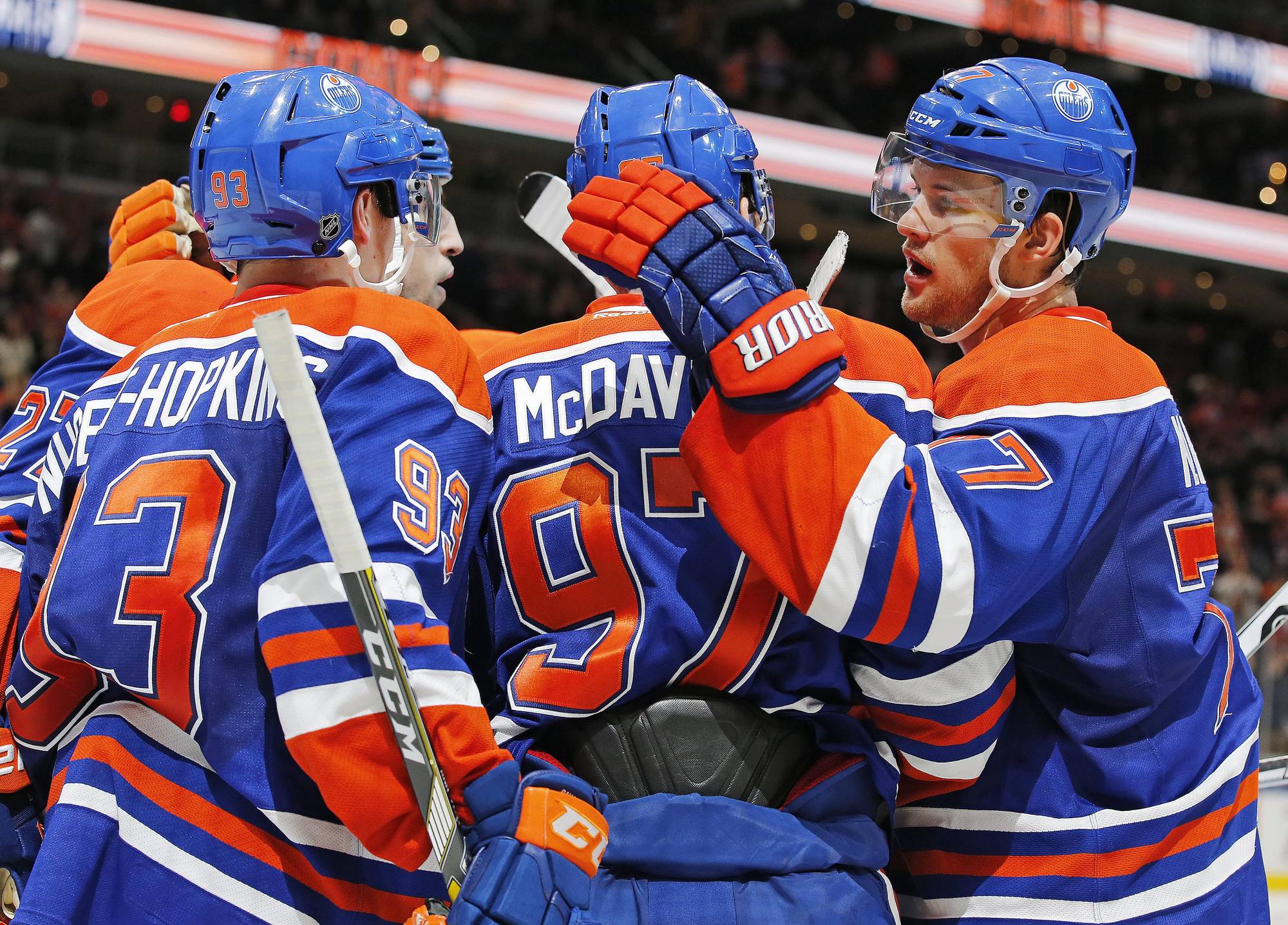 Perry Nelson-USA TODAY Sports
It looks like things have begun to take a turn for the better for the Edmonton Oilers. A team that has consistently been at the bottom of the league over the past several years currently see themselves near the top of the league with a 5-1 record. For Edmonton, it was the quickest they had reached the five win mark since the 2011-12 season when they reached 5 wins in 9 games. The Oiler's stockpiles of number one draft picks have become of age and following the example of their 19 year-old Captain, Connor McDavid, the Oilers look to be breaking ground on a new age for this Edmonton team.
So far in this young season, everything has been clicking for the Oilers. The young guys are producing, the penalty kill has been productive, the blue line has been solid and their goaltending, which has been an achilles heel for quite some time, has been lights out. It's still early, but the Oilers are out to prove to the rest of the league that this is no fluke and they can maintain this pace throughout the season.
"We're finding ways to win, that's the biggest thing," said winger Jordan Eberle. "The first few games were a little bit of a track meet and we were hanging Cam to dry, but we were finding the offence. The last few games we've been able to play well defensively. That's what good teams do.
Goaltender Cam Talbot was the NHL's first star of week 2, posting a 3-0 record, a .970 save percentage as well as a shutout. The Oilers are tied for first in the league in goals per game ( 3.83 gpg), 8th in goals against per game (2.67) and are tied for 2nd in scoring with 23 goals in just 6 games played. The Oilers have 7 different players with two or more goals, including some unlikely heroes like Mark Letestu and Tyler Pitlick. COnnor McDavid is one of the league leaders in points with 4 goals and 5 assists through just 6 games. Jordan Eberle has got of to a fantastic start as well, scoring 3 goals and 6 points in what is an important year for the talented winger.
This team is clicking on all cylinders and seem to be following the example of their young Captain Connor McDavid, who currently is one of the league leaders in points. Fellow teammate Ryan Nugent-Hopkins knows how talented McDavid is and how lethal he is on both ends of the ice. "He's obviously a special player," Nugent-Hopkins said. "The first couple of times you see him out there you can just tell by the way he skates how good he is and how different he is than everybody else. His speed is definitely on another level."
Edmonton has looked to be much improved in all three aspects: offensively, defensively and goaltending. When you watch Edmonton play, there is this swagger and confidence about the entire group, something that hasn't been present for a long time with this franchise and it has translated into solid play by everyone. Edmonton hasn't faced the toughest of opponents just yet, with the St. Louis Blues and Winnipeg Jets seeming to be the only tough opponent so far, so it's still hard to say for sure if Edmonton can keep this up.
The month of November will be a big test for this young Oilers team as they'll have some stiff competition with games against the Stars, Blackhawks and Rangers as well as a five and three game road trips where they play against the Rangers, Penguins, Ducks, Avalanche and Kings. These games will give us a look at how developed this young Oilers team is and if their strong goaltending and defensive play can matchup against some of the NHL's best teams. It's too early to say if the Oilers will be a playoff team this year, but one thing is for certain, they are a ton of fun to watch and will definitely make things interesting in the Western Conference this season.
---