College Football Playoff Preseason Prediction
With the college football season starting soon, I decided to make my college football playoff predictions. These teams are in no particular order and I will be able to shape the rankings as the season goes along. These rankings are preliminary, as I will be able to know which teams have the best chance to make it once the season starts.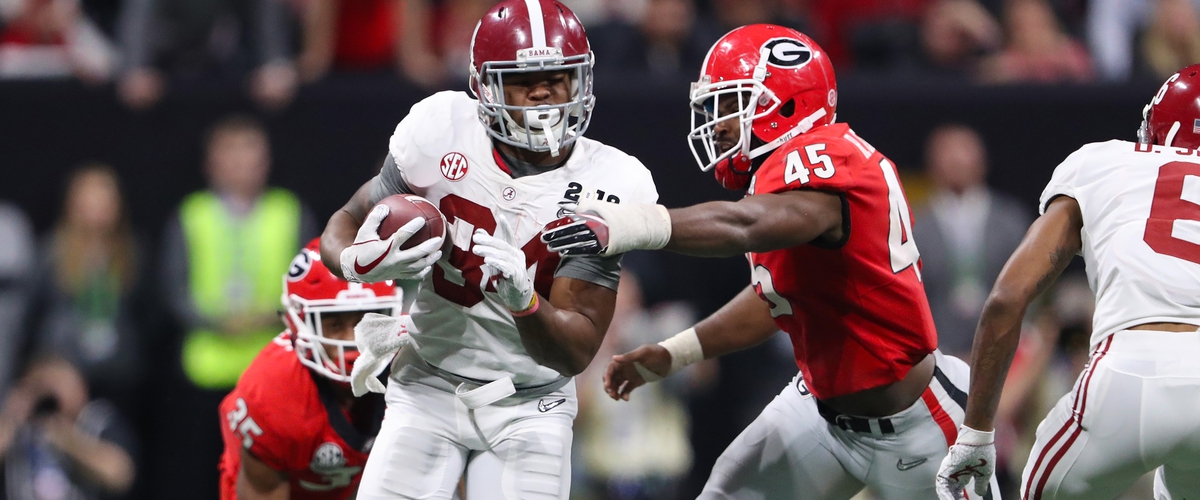 Alabama Crimson Tide-Yes, I believe that the Crimson Tide will make the playoff again for the 5th year in a row. First of all, their schedule is so easy. They only have to play three preseason-ranked opponents this year. They have LSU's number, so that will be an easy win and I think they will also Miss. St. because Dan Mullen has left. The only opponent who could prevent them from making the playoff is Auburn. However, the Iron Bowl is a home game for them this year, so I think they will win. All of the ranked teams they will play are schedule for the final 4 weeks of the season. This is very good for Alabama. They can toy with their quarterbacks and will be able to figure out which one to start by the end of the season before all of these hard games. Both Tua Tagovailoa and Jalen Hurts are very talented in different ways, so I think it will come down to who will turnover the ball less. The quarterbacks do not need to do much because they will have star running Damien Harris helping them. With their big offensive line and Harris, Alabama will have a "in the trenches" offense that will be successful. Defensively, Alabama is always good and their only weakness is their young secondary. However, I think that the Crimson Tide will use the first couple of weeks to help improve their secondary, as they are playing very weak offenses. This will allow them to improve and allow them to win later in the season. We cannot forget that they have Nick Saban, the best college coach right now. I know that he will get his team prepared for the season and put his team in a position to win it all. Finally, the biggest challenge for the Tide will be when they will probably face Georgia in the National Championship game. If they can win this game then they will for sure make the playoff. Alabama has made every single playoff and I think this year is now different.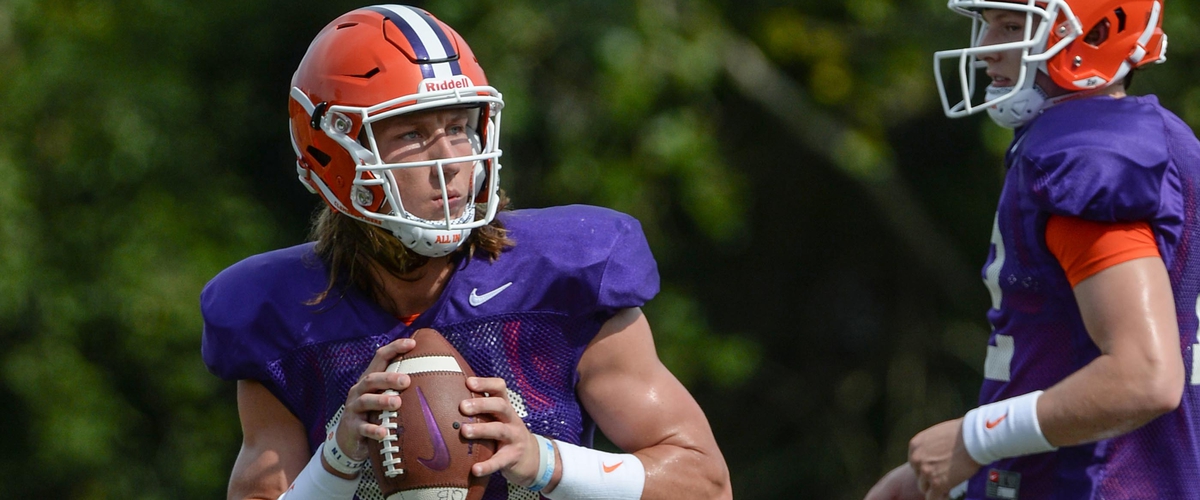 Clemson Tigers-Clemson will make the college football playoff for the 4th year in a row. The first reason why they will make the playoff is their easy schedule. I really cannot think of an easier schedule for a team. They only play one preseason-ranked opponent and that is Florida State, who is adjusting to a new coach. This means that the Tigers will most likely go undefeated in the regular season. From there, they will probably face Miami in the ACC championship game, so they will most likely go undefeated. It would be disrespect if I said that Clemson got into the playoff because of only their schedule. They have one of the best coaches in college football right now in Dabo Swinney. Offensively, they are very talented and they have two quarterbacks who are both very good. Like Alabama, they will have time at the beginning of the season to figure out which one is better for the rest of the season. Personally, I am a huge fan of Trevor Lawrence. I think he has the talent to be one of the best quarterbacks in both college football and maybe the NFL. Also, the Tigers are very deep at running back and I have read that Tee Higgins is very good. Defensively, the Tigers are stacked. I think that this season, the team will be revolved around the defense. Not only are they very talented, but they are all upperclassmen who are leaders for the team. They might have one of their best defenses ever. Their defense revolves around their defensive line. I have read articles that have said that this defensive line is one of the greatest of all time and for sure the best in college football. Not only that, they have solid linebackers and a good secondary. Their defense will allow the Tigers to keep their games low scoring, making it easier to blow out their opponents. With their talented defense and veteran roster, the Tigers will not only make the college football playoff, but will be a favorite to win it all.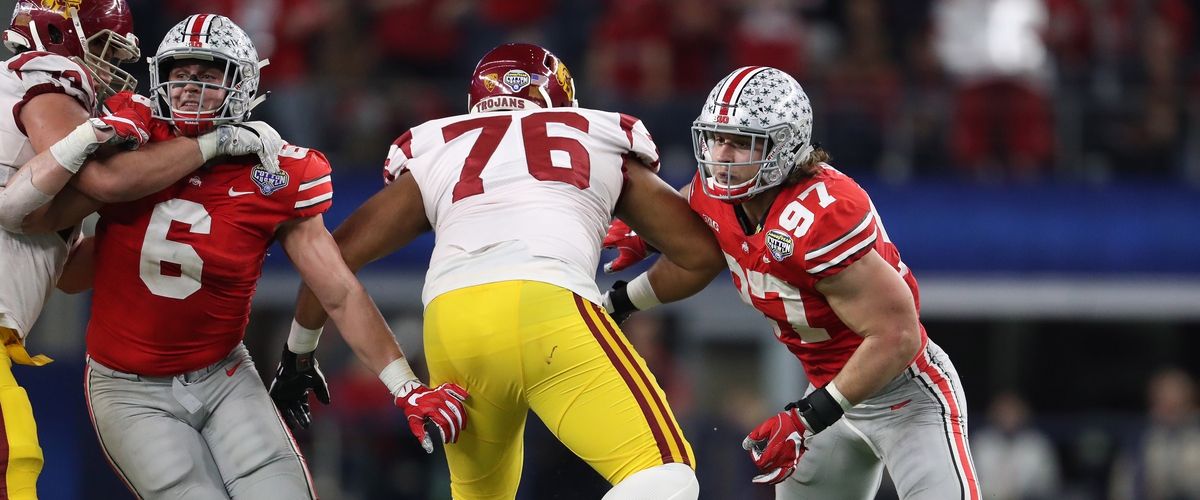 Ohio State Buckeyes-Let's get something straight, I only believe that the Buckeyes can make it if Urban Meyer is coaching. If Urban Meyer is not coaching then I have Washington taking their spot because of their solid defense, balanced schedule, and senior quarterback. I know that Ohio State is a big risk for many reasons including their coaching situation, tough schedule, and new quarterback. Let's address the coaching situation. If Meyer is able to come back, I think that would be great for the team. He would coach with a chip on his shoulder and would be pissed off that the media could write his team off after a hectic offseason. He will make sure that his team proves the media wrong and I trust that he can do that. Another reason people don't think the Buckeyes will make it is their very tough schedule. They play 4 ranked opponents and only one of those games is at home. This is a very difficult schedule that can result in disaster. I think that they can beat Michigan because it is a home game. Against TCU, I think it is a winnable game because I just don't think TCU is as good as people think. Ohio State can defeat Penn State because even though Penn State has a senior quarterback, I think they lost too much talent to defeat Ohio State. However, I think that this game could be the game that Ohio State loses. The Buckeyes have a good chance to beat Michigan State because the Spartans would have played all of their toughest opponents already, so their momentum and solid record would probably be gone. If they were able to make the Big 10 championship game, they would most likely face Wisconsin, a game that I think they would win because of their momentum and the fact that Wisconsin does not have as good of a defense or quarterback. The Buckeyes have a tough schedule, but I think they only need to win 3 of the 4 tough regular season games to give themselves a shot at the playoff. The final reason why people think Ohio State won't make it is their new quarterback, Dwayne Haskins. I think that he will have a good season because of two reasons. First of all, the guy can play. When I saw him against Michigan, I knew that Ohio State had a bright future. He looked so good playing against of the best defenses in the country. Second of all, he has learned under J.T. Barrett and is an upperclassman, so I know that he will be a good leader. Offensively, the Buckeyes are good with Haskins, a veteran receiving corps, and star running back J.K. Dobbins. Defensively, Nick Bosa will lead this stacked defense that has one of the best defensive lines in the country. Even though it will be a tough path to the playoff, I think that the Buckeyes can handle it and will make the CFP if Urban Meyer is coaching.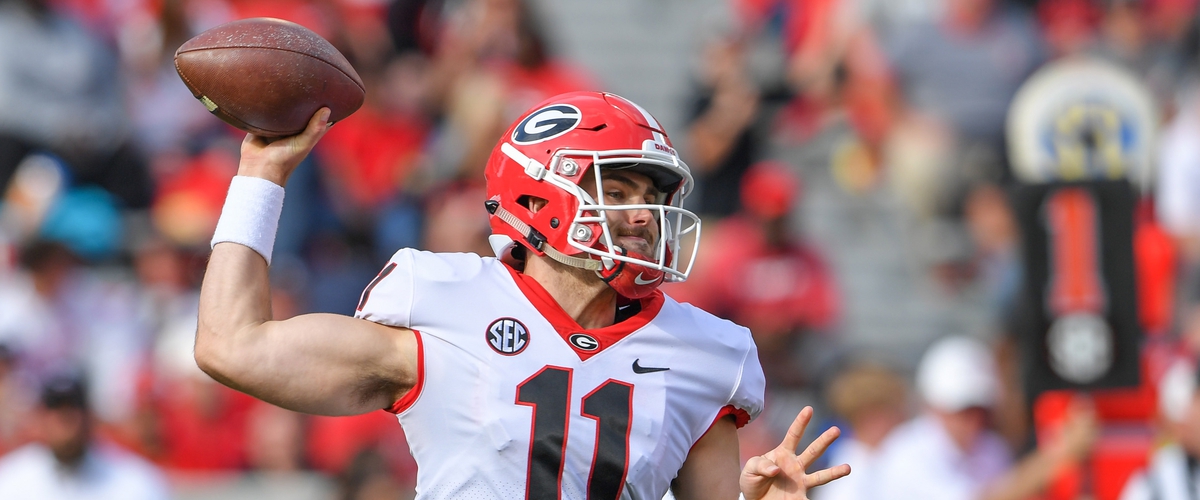 Georgia Bulldogs-Yes, I believe that the SEC will double-dip again this year and send two teams to the playoff. I know that this is surprising, but let's look at the facts on why Georgia will make the playoff. First of all, the Bulldogs have a very easy schedule. They play only two ranked opponents and get Auburn at home. This means that they will probably go undefeated during the regular season. From there, they will probably face an undefeated Alabama or a 1-2 loss Auburn. They will defeat Auburn, so the 1 loss Alabama team would make it. If both Alabama and Georgia are undefeated leading up to the SEC championship then you would have to take both. What I am trying to say is that it's not impossible for this to happen. The second reason why the Bulldogs will make the playoff is their coaching. Kirby Smart is one of the best coaches in the country. He was a defensive mastermind at Alabama, so I know it will be easy for him to replace the defensive pieces they lost. The main reason why Georgia will make the playoff is their deep, talented roster. At running back, they will have D'Andre Swift, who is very good and will lead the Georgia's deep running back corps. The receiving corps is solid and will be led by playmaker Terry Godwin and Riley Ridley, Calvin Ridley's brother. Also, the Bulldogs have an experienced offensive line, which will give their quarterback a lot of time. Like Clemson and Alabama, the Bulldogs have a quarterback battle of their own. It is between Jake Fromm, a proven sophomore and Justin Fields, the number one recruit in the class of 2018. Fromm was named the starter and I really like him as a player, so I think he will have a great season. However, the Bulldogs have Fields as a backup option, so I think they will be able to figure out their perfect quarterback as the season progresses. Either way, they will have a great quarterback leading their team. With a solid defense, great quarterback and great coaching, the Bulldogs will make the playoff.
---