Who Fed It And Who Ate It: 2019 Week 7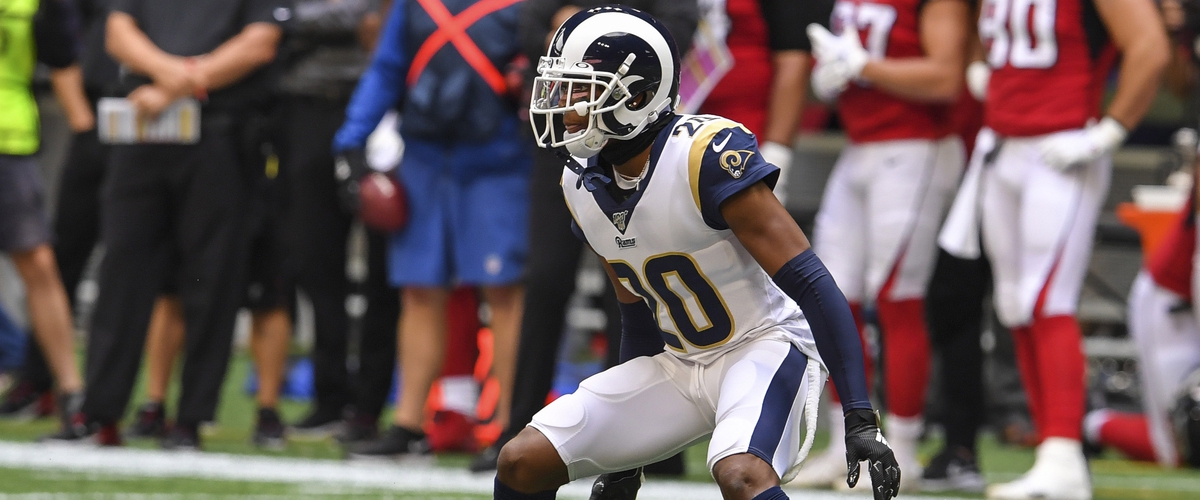 As we close in on the halfway point of the NFL season, there's only a small number of teams that are truly good or bad. There's a muddled middle where one team could catch lightning in a bottle to come screaming out of obscurity to become an unforeseen factor in the playoff race. Today, we'll touch on a injured player that may alter the AFC playoff race and The Ass Kicking of The Week that exhibits two familiar subjects, then your humble scribe will go in depth about one game that featured two teams on diametrically different paths.
Kansas City Chiefs quarterback Patrick Mahomes suffered a dislocated kneecap that will sideline him from 3 to 6 weeks Many injuries that occur in the NFL only affect the team in and of itself, forcing them to go to their contingency plans or scramble to devise a solution. But certain players when they go down, it can change the complexion of their own division, conference, or the league entire. Mahomes fits into that particular category. Because his injury will more than likely sideline him within a month, that leaves the door open for the AFC to take some interesting turns while Mahomes convalesces. The New England Patriots will remain the Patriots, but the North leading Baltimore Ravens and their NFL MVP candidate in QB Lamar Jackson can build on their lead, maybe contend for a first round bye. The battle in the South, where the Indianapolis Colts gained a leg up on the Houston Texans in their game this past week, becomes more intrigue as they will each jockey for position in the division standings while each trying to gain an edge in earning at least a 2 seed in AFC bracket of the playoffs. It should be noted that the Colts and Texans each hold a victory over the Chiefs, which means KC must win more games overall than Indy or Houston as the Chiefs are on the wrong end of a crucial tiebreaker. For the interim, Chiefs head coach Andy Reid will go with veteran journeyman QB Matt Moore to guide the offense while Mahomes recovers. Moore is 15-15 as a starter, and while his career numbers certainly suggests he is second string material, the onus to win will not be placed squarely on his shoulders. This should be a concerted effort, from the coaching staff to his teammates, to ensure that Moore is a complementary player whose presence retains a dynamic synergy with that Chiefs offense. We'll see how they all react when the Green Bay Packers come calling to Arrowhead with Kansas City returning from 10 days of rest and preparation.
The Ass Kicking of The Week was delivered by the Patriots, who shredded the New York Jets 33-0 (and the score doesn't reflect how bad this beating was) Jets quarterback Sam Darnold had a nightmare game, responsible for four interceptions and a lost fumble. The Pats continue their torrid defensive play by pitching their second shutout of the year, reminding us this is their world & we all just live in it. Moving on...
The Los Angeles Rams made three trades during the week, then snapped their three game losing streak with authority as they laid a 37-10 whooping... One particular trend that has taken off has been general managers being far more active in the realm of player trades. Once a transaction relegated to moving disgruntled players done on occasion, today's NFL personnel executives are far more willing to barter with their peers in order to improve their respective rosters. Rams general manager Les Snead, witnessing his team mired in a three game losing streak and in danger of washing out in a highly competitive NFC West, made waves this past week in executing two key trades to shore up the defense. First, he dealt CB Marcus Peters to Baltimore for LB Kenny Young and the Ravens fifth round pick in April's draft. Young is bringing depth to a unit in need of it, and while Peters is a good cover corner, he can be a bit of a hot head in the middle of battle. Because of the state of the Ravens' defense, Peters' presence is a welcome reinforcement. So with Peters gone, there's a gaping hole in the Rams defense. Later that day, Snead makes a blockbuster swap with the Jacksonville Jaguars. The Rams got corner Jalen Ramsey, who is on the very short list of elite cornerbacks in the league today and was displeased with his lot in Jacksonville. The price was steep for Ramsey's services; the Jaguars got the Rams' 2020 1st round, 2021 1st round & 4th round selections. Add to this the fact that Ramsey only is under contract until the end of 2020, and puts Snead and the Rams in a precarious position. Yes, they got an elite corner, but they paid a high price just to pry him away from his former team, and they're essentially betting on being able to sign Ramsey long term. Otherwise, this looks like an all in move with a short stack of chips and a drawing hand. The measure of this trade will be dependent on how the Rams work with Ramsey. Anything short of making him a Ram for the foreseeable future will be deemed an abominable failure. But for today, Ramsey gives the Rams D a spark. And they took care of business in the Peach State. Meanwhile...
... On the Atlanta Falcons, who are 1-6 on the year, mired in a 5 game winless streak, and under threat to lose every remaining game. What the hell happened? Your humble scribe believed in August that the Falcons would not be a player in the NFC postseason race, based on the fact that there were no significant upgrades on defense and the offense would be in transition with returning coordinator Dirk Koetter reinstalling his scheme. But absolutely no one foresaw this epic collapse. And were it not for the rank ineptitude of the Miami Dolphins, Cincinnati Bengals, and Washington Redskins, the Falcons would be considered the worst team in pro football. And for a team that touts names like QB Matt Ryan & WR's Julio Jones and Calvin Ridley, how can this squad be this bad? Credit overthecap.com's Zack Moore in his study of the salary cap hell the Dirty Birds will face in 2020 to illuminate the problems that are manifesting in 2019. Falcons GM Thomas Dimitroff has drafted and developed offensive talent for his roster, and has retained those deserving of lucrative contract extensions. However, the defense has no where seen this level of commitment of resources. According to Moore, the Falcons have had less draft picks than other teams in recent years, and those scant premium picks have been used to add more offensive players, not defenders to improve a notoriously struggling defense. What has occurred is the chickens have come home to roost; the defense is 31st in points allowed (31.9 per game), 27th in yards surrendered (2714), 31st in takeaways (4), and dead last in 3rd down conversions (allowing a first down a whopping 54.9% of the time). Dimitroff and the Falcons are learning a lesson the hard way: no matter how good one side of the ball is or can be, if the other is atrocious, it hamstrings the better unit because they must produce even more to make up for such the discrepancy. What's worse for a 1-6 squad stuck in reverse? They could feasibly dump every remaining game on the schedule. Next up are the Seattle Seahawks, then after the bye, 2 games each of Carolina, New Orleans, and Tampa Bay, as well as tilts against the currently undefeated 49ers and the plucky Jaguars. Can anyone look at those opponents, and can anyone see a W anywhere for Atlanta given how they've played thus far? This looks to be a dark season for them Dirty Birds. And what will be more telling is how Dimitroff and the rest of the organization responds once the 2019 season concludes. Will they shown they've learned their lesson, or will they stubbornly remain on their current path?
---