NHL Fantasy Hockey Rumors: Duchene to Flyers/Hurricanes | Johansson to Devils (Analysis)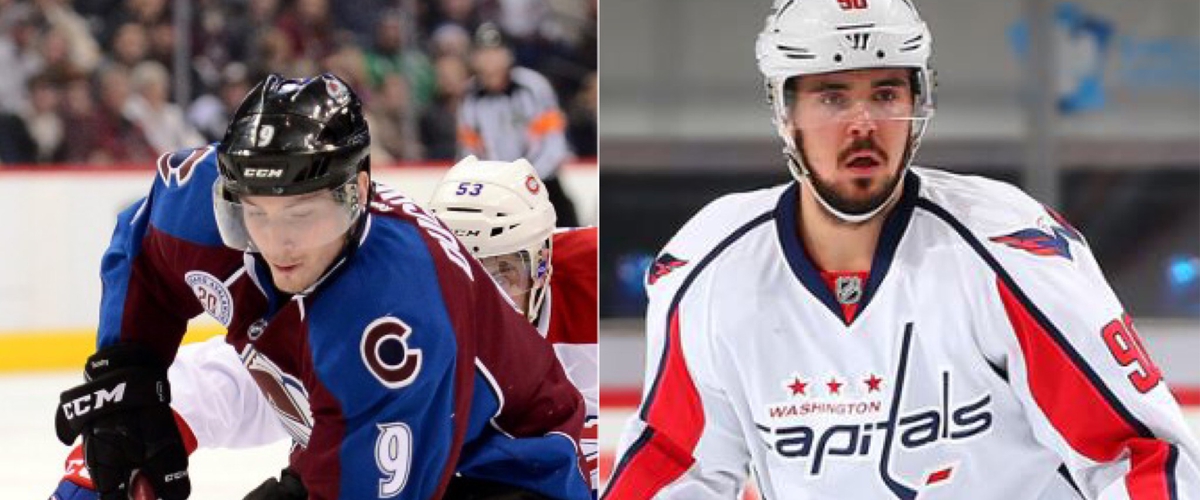 Hello everyone! Find us @TheHockeyPress on Twitter & on Facebook: @TheHockeyPress OR at http://thehockeypress.ca.
Here are the Fantasy Hockey Analysis for Major Offseason Trades and Trade Rumors:
1. Name: Marcus Johansson | Age: 26 years
Salary: 2 years | $4.5M
Team: New Jersey Devils
Overview:
NHL Trade:
Washington Capitals trade:
• Marcus Johansson
New Jersey Devils for:
• 2nd Round Draft Pick
• 3rd Round Draft Pick
The Washington Capitals needed to unload some cap space after signing Evgeny Kuznetsov and Andre Burakovsky to new contracts. The odd man out was Johansson after he totaled 24 goals, 34 assists in 82 games last season. That's his 4th straight season scoring 44 or more points. He also had 129 shots and 18.6 S% something he's consistently been able to do. With a high shooting percentage, i'm surprised Johansson was let go. In New Jersey he will get Top 6 minuted playing alongside Travis Zajac and Nico Hischier on the first power-play unit. Hischier who was the 1st overall pick in the 2017 Draft will slot into the Devils Top 6 so keep an eye for how he perform as well.
Projection: I project Marcus Johansson to get 50 points at minimum and scoring 25 goals. He will also get tons of SOG so i'd pick Johansson with my 8th pick (Middle of the Draft). Solid contributor for Fantasy.
2. Name: Matt Duchene | Age: 26 years
Salary: 3 years | $6M
Team: Colorado Avalanche
Overview: The Duchene trade rumors have been circling for about 2 years now. It's no secret the Avalanche had one of the worst seasons in NHL history last year. Many things needed to change and one of them is Duchene. The Avs had an abundance of Centers with Nathan Mackinnon, Tyson Jost, and previously Ryan O'Reilly. Duchene currently has one of the highest trade values so it's no secret he will likely be the odd man out. Last season he put up 41 points in 77 games, and previously has had 59, 55, and 70 points. Duchene has also played in 70 or more games in the past 4 season so he's very durable. Matt has averaged 196 shots in the last 4 season with 11.3 S% in 2016-2017. This can rise which will improve Duchene in a positive matter next season. The Trade Rumors suggests the Nashville Predators want in on the sweepstakes but don't want to move one of their Top 4 Defenseman, the Montreal Canadiens are also interested but don't have many Defenseman which is what Joe Sakic is apparently looking for. Speculation here but he could possibly be moved to the Carolina Hurricanes or Philadelphia Flyers who have an abundance of Defensive prospects/players. Maybe a guy like Jakob Slavin could be offered up.
Note: @TheHockeyPress is NOT Liable for any Trade Rumors or News reported in this Blog. Do not quote The Hockey Press for misinterpreting the original articles. Some info may have been misinterpreted, and changed for purposes. This Blog falls under the Fair Use Law. Do not Quote because all information was reported by the Writers/Articles listed.
GO READ @TheHockeyPress NEW " NHL FANTASY HOCKEY RUMORS: 5 MUST-HAVE PICKS FOR 2017-2018 SEASON | MARNER, SEDIN, MUZZIN " ARTICLE OVER AT @IBN. Trust me it's worth it! Link: http://ibnsportswrap.com/article.php?id=2166
More to come, Stay tuned. What do you think? Interact with us & Stay Updated | Tweet us @TheHockeyPress | Share/Like our Page on FB [Blog Updates/Countdowns] Facebook: @TheHockeyPress | Find more Articles by us @IBN [More Trade Rumors and Fantasy Hockey!] | Check out Cutting Edge Cases for the BEST NHL, NFL, NBA, MLB, EPL Sports Designed Phone Cases. Amazing Products at a Low Price. Shop Now! | Check out our Partners on Twitter @HockeyCentraI & @BarSouthNCelly for the BEST Daily Dose of Hockey. Give them a Follow for NHL or Hockey Highlights, News, GIFS/Memes, and Polls. JUST DO IT! |
---