Purdue Football Head Coaching Search - Meet The Candidates
Well Purdue fans, we made it. We made it through another treacherous football season. Let's start off by thanking a few key people. Thank you to Darrell Hazell. Hazell was always regarded as a super nice guy, but being super nice does not win you football games and not being able to win football games was the reason Hazell was canned in week 7. A big, ole thank you goes to Morgan Burke. The former athletic director has consistently put this program and winning on the backburner. Burke set the program back about 5 years after first hiring Danny Hope to succeed Joe Tiller, did us all what we thought was a favor, fired Hope, then hired Hazell who had ONE good season at Kent State, who made sure to completely derail the train off the tracks into a firey crash and burn. But, in all seriousness, thank you to Gerad Parker. Parker was named interim head coach after Hazell was let go and rallied this team and got them to play hard. I genuinely hope that the coach that is hired keeps Parker on staff as he is a bright, young, offensive mind and works tirelessly on recruiting.
So let's now meet the candidates and review the pro's and con's for each one.
Les Miles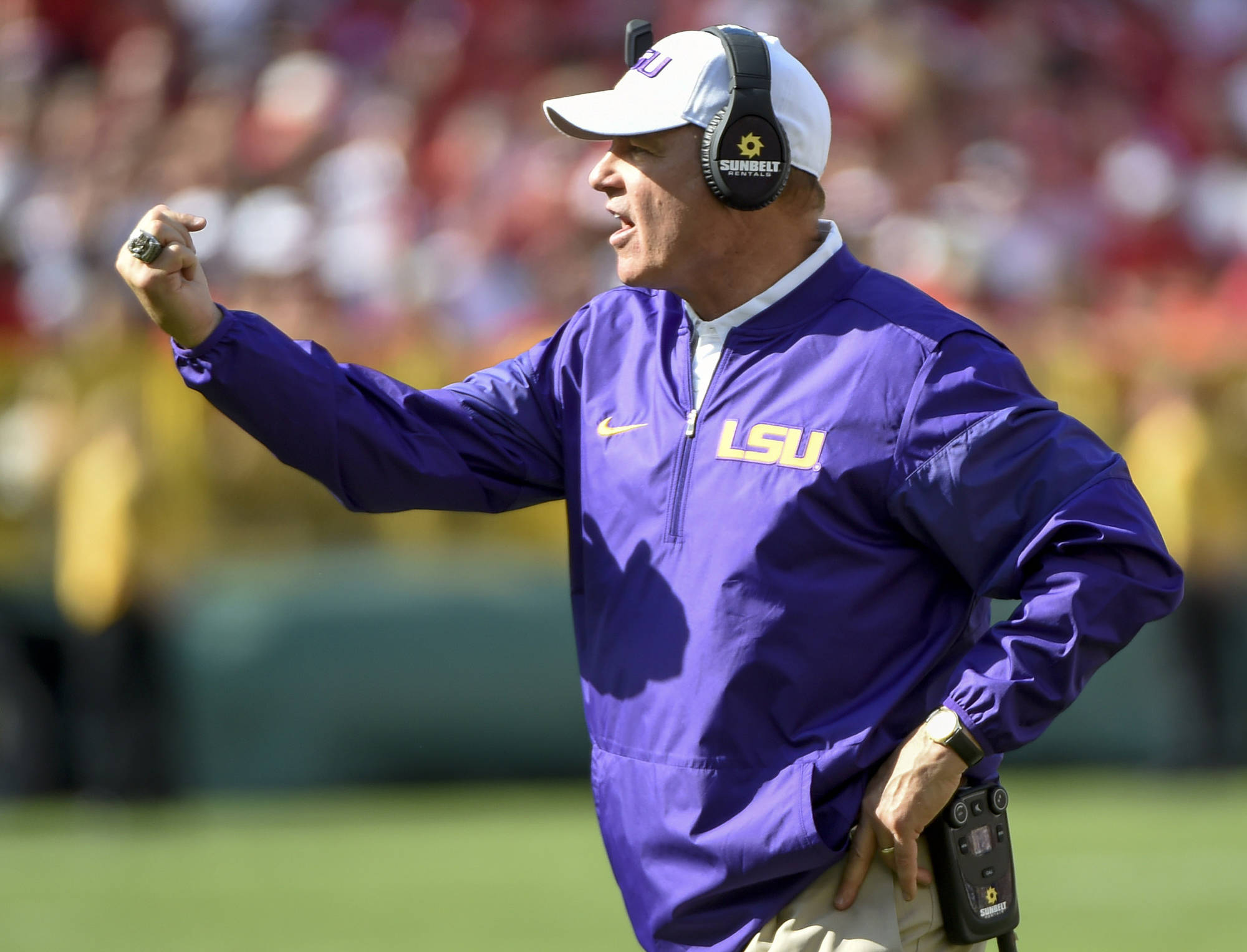 Benny Sieu-USA TODAY Sports
The mad hatter was fired by LSU earlier this season after a couple of "lackluster" seasons in Baton Rouge. I put lackluster in quotations because what LSU considered "not good enough," would be considered a great season by Purdue fans. The case for Miles would be that he is a proven winner. Miles won a national title with the Tigers and won two SEC titles during his time at LSU. The case against Miles is his age. Miles is 63 years old and whether he would want to go to a rebuilding job that could take five or more years to get him to the national level he was once at could be a major turnoff for Miles when considering the Purdue job.
PJ Fleck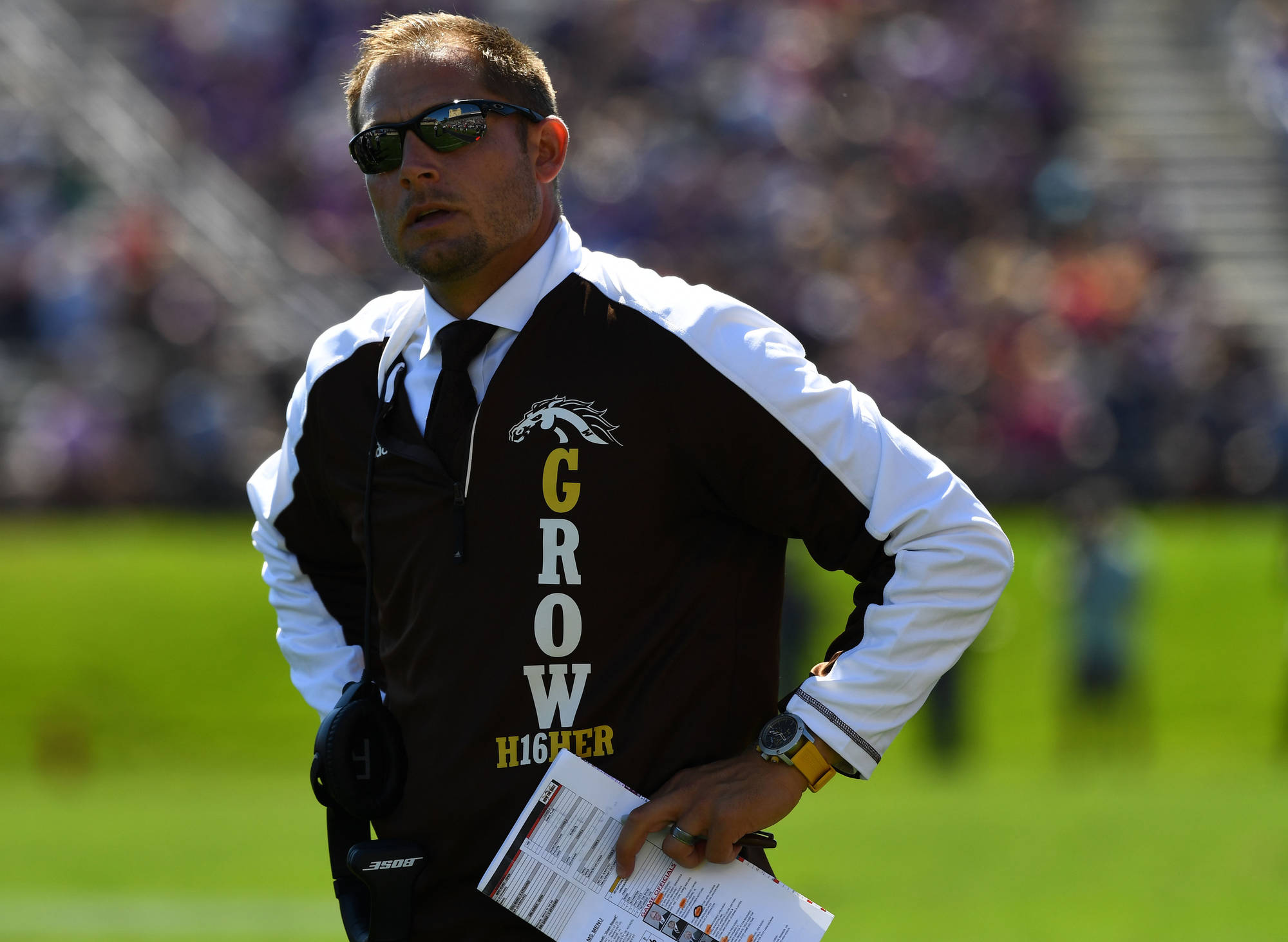 Mike DiNovo-USA TODAY Sports
One of the hottest commodities in college football is Western Michigan's PJ Fleck. Fleck has been at WMU for four years now, he is 35 years old, he has Western Michigan of the MAC ranked in the college football playoff top 25 where they can still make a New Year's Six bowl game. Yes, the Western Michigan Broncos could be in a premier New Year's Six bowl game. Wouldn't it just be nice if Purdue could get back to the Heart of Dallas Bowl or whatever they call that bowl game in Detroit now? Like I said, Fleck is 35 years old and has about everything working for him at WMU. He's built a program that is being nationally recognized, he's got all the energy in the world, and he gets fans and students excited. What else could you want in West Lafayette right now? Bringing in a young guy who motivates his players and gets the fans and students excited would be a huge gain for Mike Bobinski and the Purdue athletic department as a whole. The question is, does Purdue want to go get a head coach from the MAC again after what happened last time? Sure, Darrell Hazell was only at Kent State for 2 years compared to Fleck's 4, Hazell had 1 good season at Kent State compared to Fleck's three straight years of 8 or more wins. I can see why some may be reluctant to bring in another MAC head coach, but I don't think PJ Fleck's success at Western Michigan has been a fluke by any means. It's time for PJ Fleck to #RowTheBoatToWestLafayette.
Lane Kiffin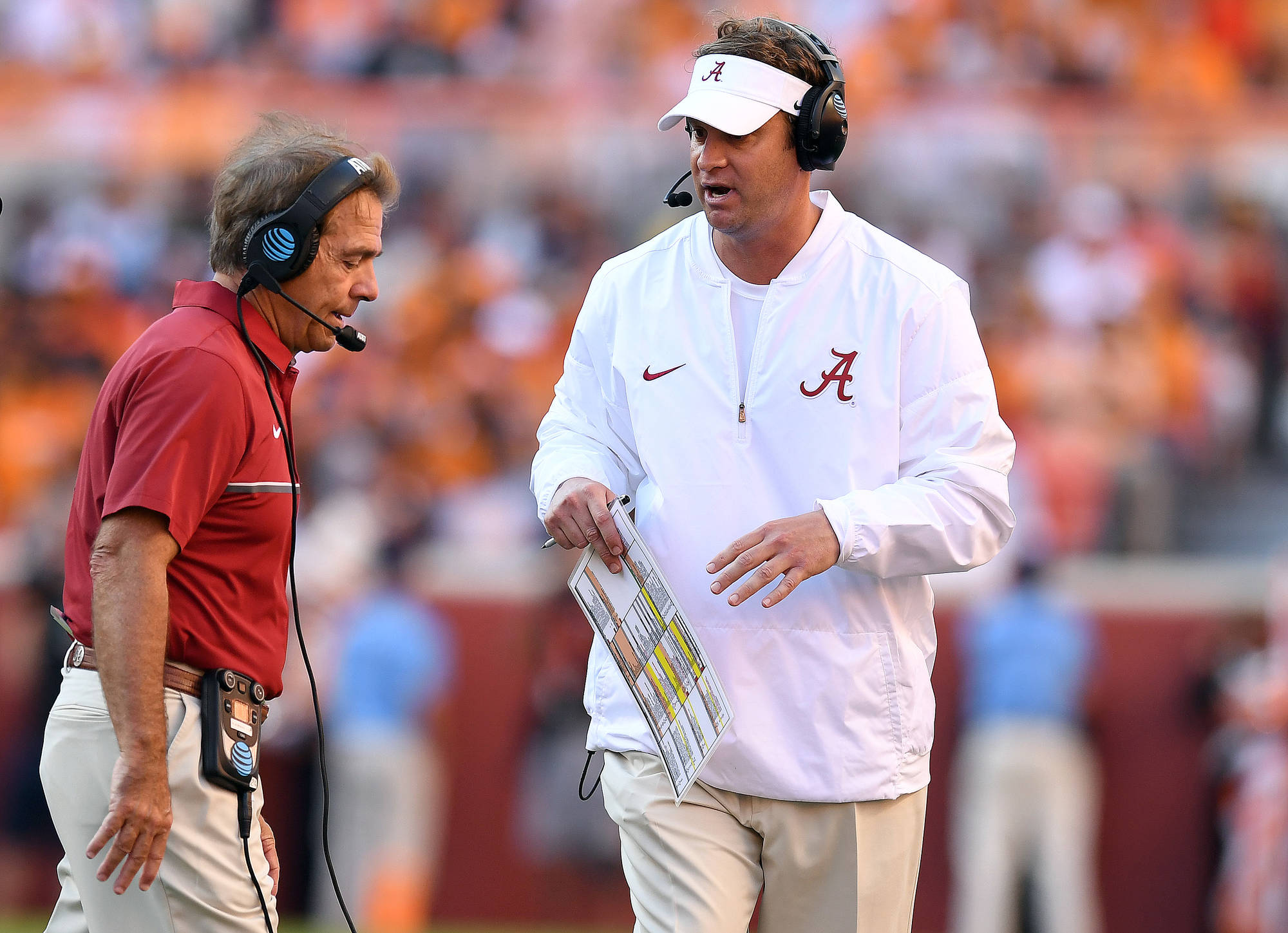 John David Mercer-USA TODAY Sports
Yes, the Lane Kiffin. The one who lasted less than two seasons with the Raiders in the NFL, lasted only one season at Tennessee, and less than four seasons at USC. Kiffin has been an assistant to arguably the best head coach in all of college football for the last two seasons in Nick Saban down at Alabama. He had Derrick Henry in his senior season who went on to win the Heisman trophy and be a 2nd-round draft pick of the Tennessee Titans, has had some of the best offensive lineman in the country featuring Ryan Kelly who was the nation's best center and was a 1st round pick of the Indianapolis Colts, and not to mention of the best wide receivers in the nation in Calvin Ridley who still has another year in Tuscaloosa before he can go to the NFL. Kiffin knows how to use playmakers and run an offense, bringing Kiffin in to work with David Blough and Markell Jones would be a huge plus for not only the guys on the team, but it would give Kiffin another chance to be a head coach and at a place that does not have the pressure like Tennessee and USC bring. The case against Kiffin, he hasn't lasted long anywhere he's been. If he's mildly successful in his 1st season, does he find a better job? You never know with the guy but he's still young and still has a prolific offense which is something we haven't seen in West Lafayette in a long, long time.
Jeff Brohm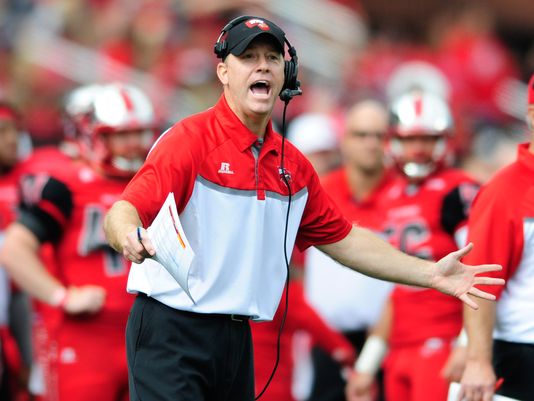 Brohm is a guy that has not been talked a whole lot and he should get some interest this offseason. Brohm runs an offense at Western Kentucky that Purdue fans have not seen since Drew Brees was still in West Lafayette. Brohm's offense produced Brandon Doughty who was a 7th round draft pick this past year by the Miami Dolphins. No, a 7th round pick does not say much about a coach, but Doughty's stats speak for themselves and to what kind of offense Brohm runs. In his last two seasons in Bowling Green, Doughty threw for almost 10,000 yards and almost 100 touchdowns. Now THAT is an aerial attack that could bring some excitement to West Lafayette. But, what kind of program could Brohm build? Yes, he has a dynamic offense, but can he take a team in the basement of the Big Ten and get them back to winning football games? Brohm has won in Conference USA, but the Big Ten is a different animal.
Now let's look at a guy who coaches a nationally prominent team who doesn't get enough credit for what he does- Todd Grantham, defensive coordinator from Louisville. Grantham's defense gets overshadowed by Bobby Petrino's offense and Lamar Jackson. But, Louisville ranks 7th in the country in total defense, and Grantham is a firey guy. Grantham is constantly yelling at his guys whether they are losing, or beating #2 Florida State by over 30 points. He always demands the best of his players and defense is needed in the Big Ten. But what about the offense? Sure, Grantham could bring someone from Louisville to run his offense or go back to a guy he worked with at Georgia to come in. But then the question is how can he handle building a program that has not had a solid team, let alone a solid defense, in over five years? Grantham's time to be a head coach may not be now, but he will eventually get his chance and he will be an excellent coach, definitely a guy to keep an eye on.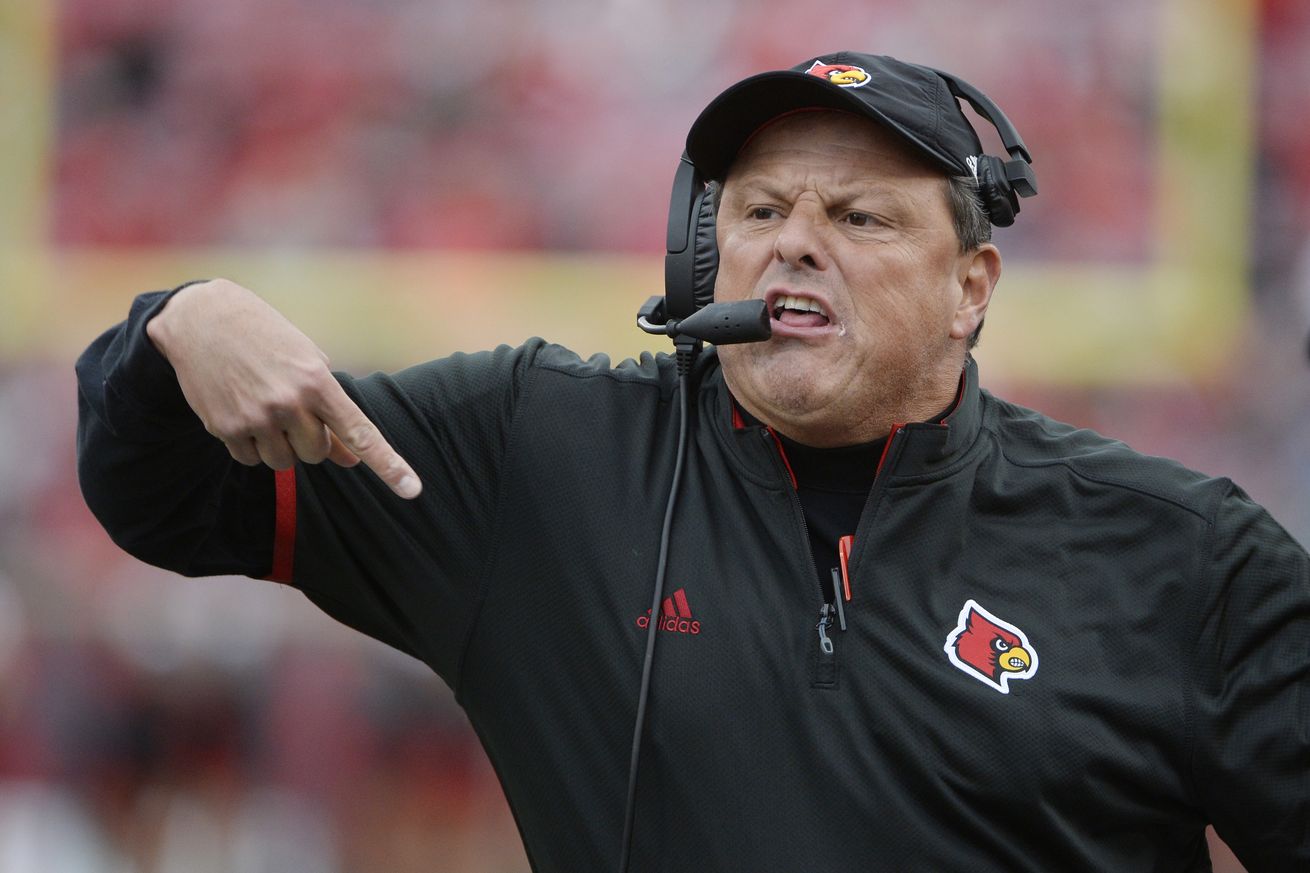 Now let's look at some longshots.
Kevin Sumlin
John David Mercer-USA TODAY Sports
Sumlin has been on the hot seat down at Texas A&M for a couple of seasons now. After taking college football by storm with Johnny Manziel, Sumlin has not been able to keep a QB since Johnny Football left College Station in 2014. Sumlin is a Purdue guy. His name always makes its way into conversation when people talk about the Purdue football coaching job. Many people would love to bring a passionate, Purdue guy back home, but the question is, "will Sumlin get fired?" or "would Sumlin leave A&M to go to Purdue?" Either can happen. Like I said, he's been on the hot seat for years so him getting fired is realistic regardless of A&M being ranked, and he could leave A&M because of people wanting him gone and it gives him a chance to go to his alma mater and turn things around.
Charlie Strong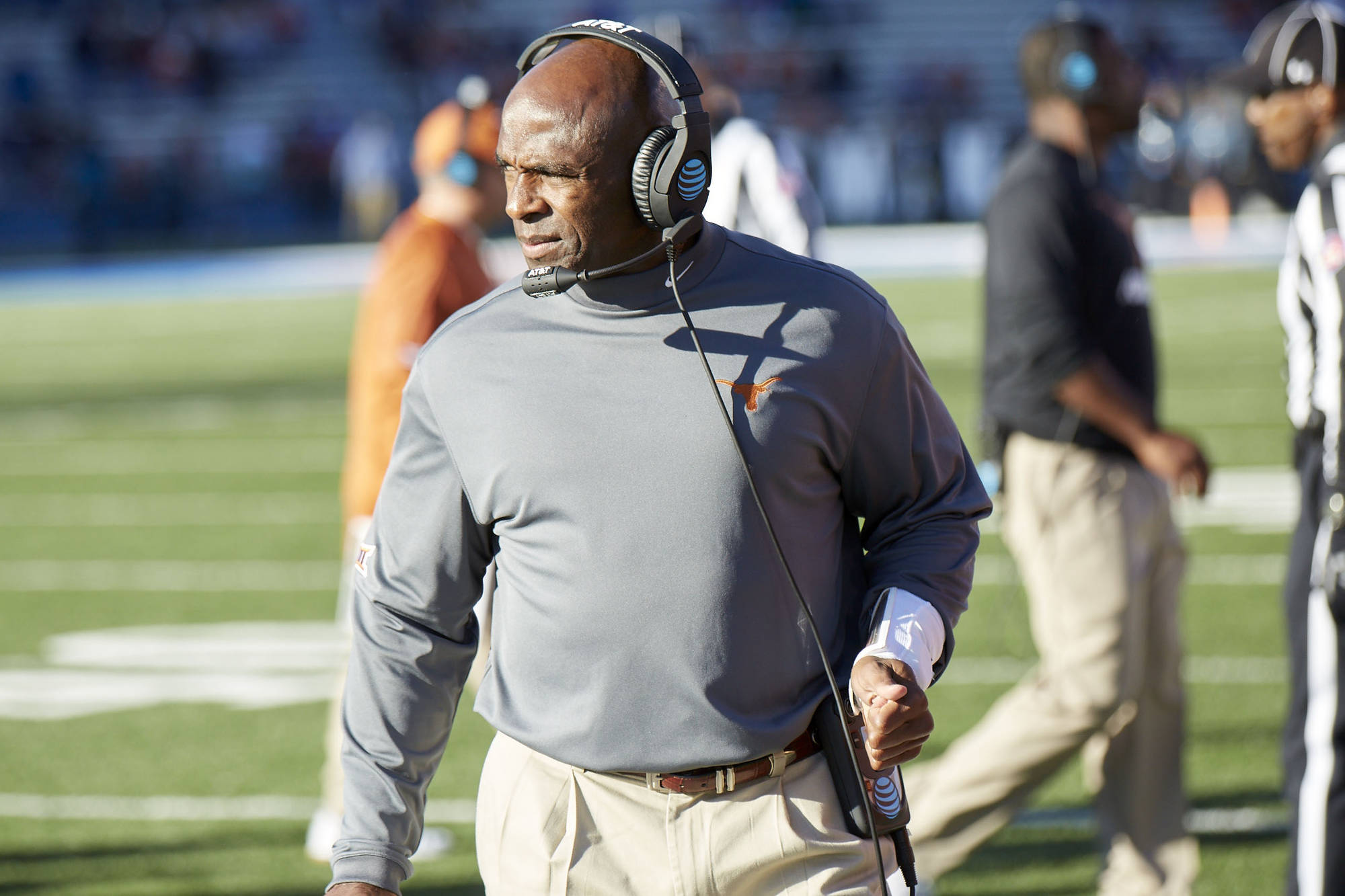 Gary Rohman-USA TODAY Sports
Strong was fired by Texas, but won't be on the market for long. Strong hasn't been what Texas thought they were getting when he was hired from Louisville three years ago. Strong may have bitten off a little more than he could chew going from a then American Athletic Conference school, to a premier college football blue blood in Texas. Strong did build the program at Louisville, winning the Sugar Bowl over Florida in 2013 in one of the biggest upsets in BCS Bowl history. But, if Strong couldn't win with the talent he garnered at Texas, how can he win with the guys that Purdue currently has on its roster? I'm not saying Purdue's players are bad, but they're not all 4 and 5-star recruits that Texas gets year-in and year-out. Maybe Strong can't coach players with ego's or 4 and 5-star recruits, but winning with the talent Purdue brings in does not compare to the talent he had available to him at Texas, where he failed.
Pat Narduzzi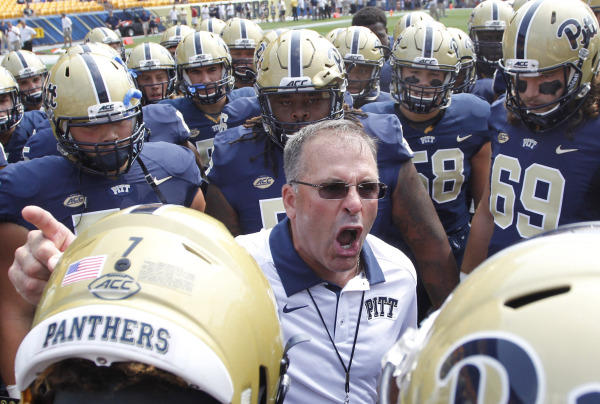 Narduzzi ran one of the nation's best defenses while at Michigan State, he's now in his 2nd season at Pittsburgh where he's taken the Panthers to consecutive bowl games. There's no chance Pitt fires Narduzzi, but could he come back to the Big Ten if offered a head coaching job? Narduzzi's former team, Michigan State, has fallen off this year after losing many key players last year to graduation and the NFL. Narduzzi could be intrigued to come back to Big Ten country and compete against his former team. Like I said, Narduzzi has taken Pitt to back-to-back bowl games, but Pittsburgh wasn't in the rebuilding state Purdue currently is. While I have confidence that Narduzzi is a great coach, the question would be does he have the patience to build a program back up or do the fans have the patience for him to come in and build the program back up.
So we've looked at possible candidates, a darkhorse candidate, and longshot candidates; now let's look at the one guy I really do not want to see as the next head coach at Purdue.
Greg Olson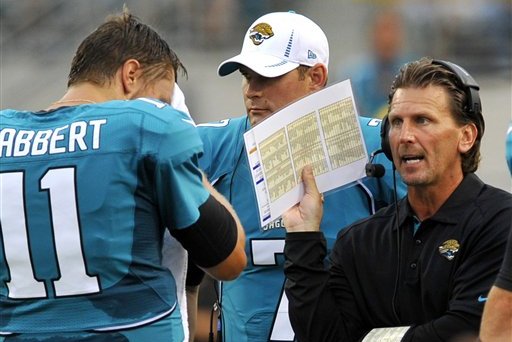 Olson was rumored to have been interviewed by Purdue brass about the head coaching job. Purdue fans on Twitter blew up. Olson was fired this season by the Jacksonville Jaguars after an unsuccessful, almost two years down there, and before that he was fired by the Oakland Raiders after almost two years in the Bay Area. So in Olson's last two stops, he was not there for even two seasons each before being let go. Major red flag. Olson has been at Purdue before as a QB coach and as a TE coach and recruiting coordinator. He was the QB coach for a guy by the name Drew Brees, you may have heard of him. But that's not a good enough reason to hire someone. Hiring Olson would be a move that Morgan Burke would make- a cheap, lame-duck hire. Olson can't build a program and that's what Purdue needs the most, a guy who can build a program and generate some excitement in West Lafayette.
---