Ibaka to the Raptors CONFIRMED!
The Toronto Raptors have finally made changes to their team by adding much-needed power forward Serge Ibaka to their roster.
The Raptors acquired the Orlando Magic big man in a trade that sent Terrence Ross and a 2017 first round pick the other way.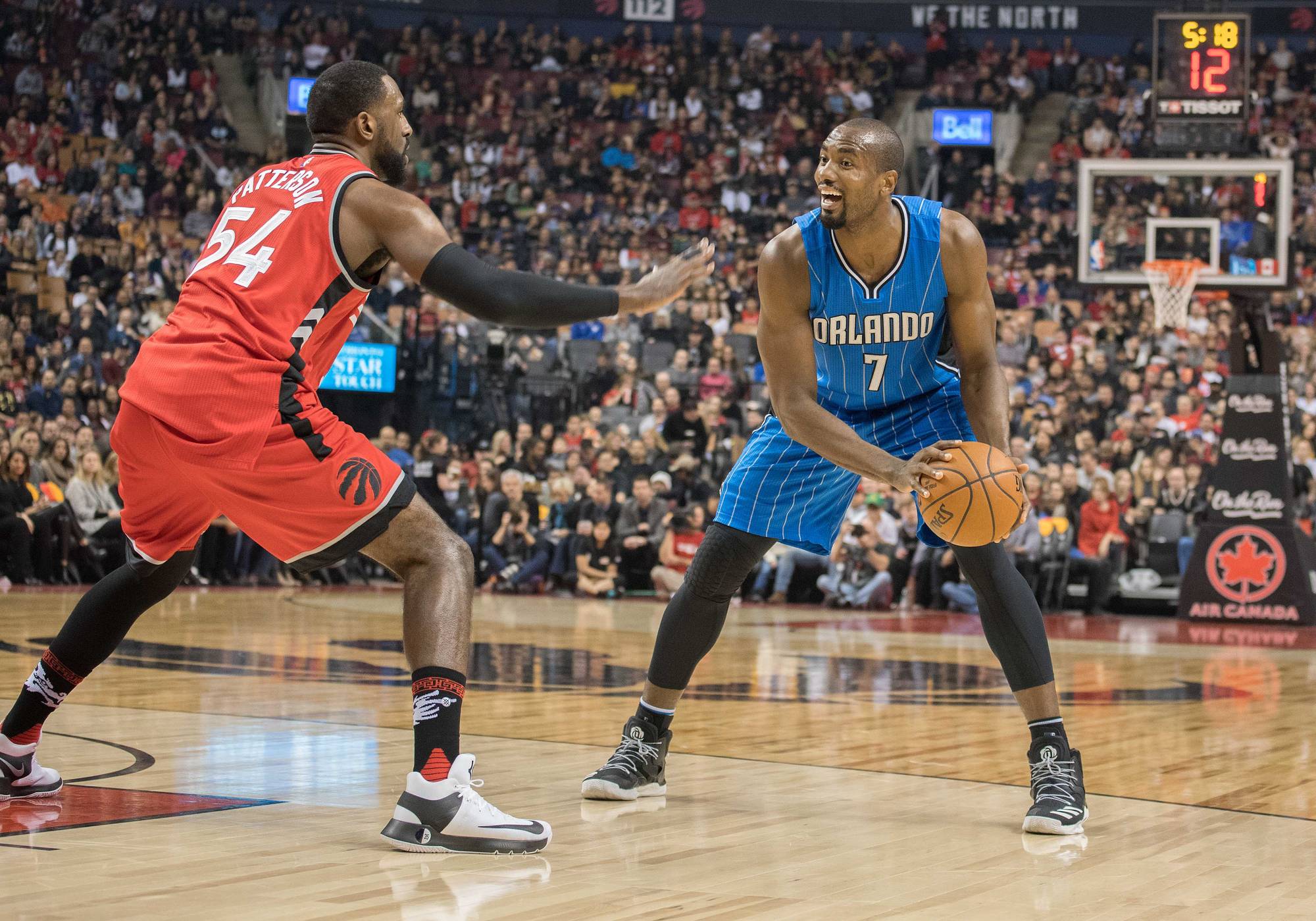 Ibaka squaring off against his now team mate Patterson.
Nick Turchiaro-USA TODAY Sports
The first round pick the Magic got from the trade is the Raptors own in the upcoming draft. They also hold the Los Angeles Clippers first-round pick, and will get the lower of the two selections, according to Adrian Wojnarowski.
Since the departure of Chris Bosh nearly seven years ago, the Raptors have been lacking in the power forward spot, and have been interested in Ibaka ever since news broke that he was available. In addition to this, by acquiring his Bird rights, they have a solid chance of re-signing him in the summer, something Toronto has every intention of doing according to reports.
The 27-year-old Ibaka is averaging 15.1 points, 6.8 rebounds, and 1.6 blocks, while shooting a career-best 38.8 percent from 3-point range this season.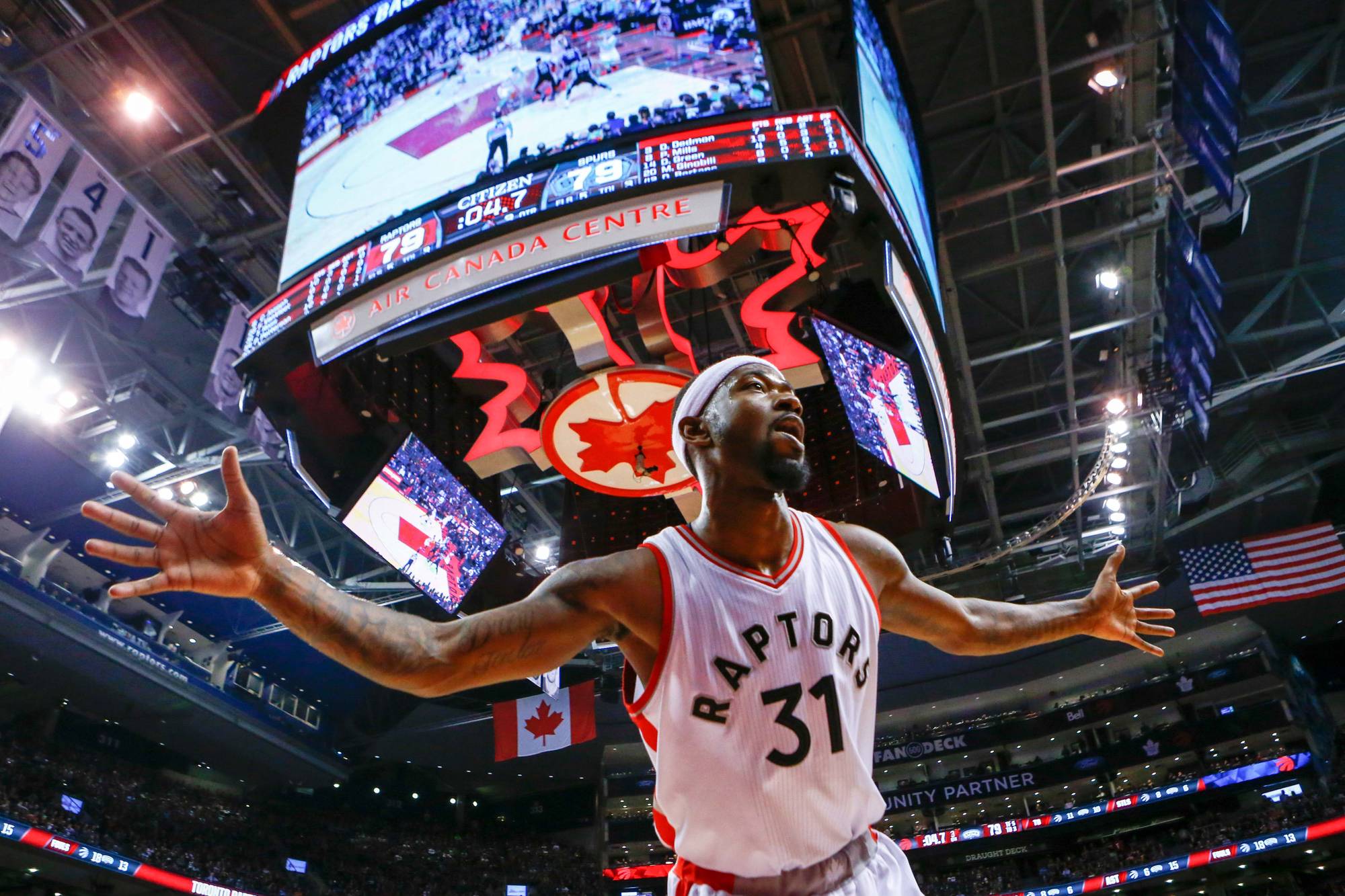 Ross and his big game dunks can distract the Magic fans from their poor season.
Kevin Sousa-USA TODAY Sports
The other piece to this trade is Ross, who has two years and $21 million left on his contract after this season and is a player that could help bring balance to a very unbalanced Magic roster this season.
The high-flying small forward is shooting 37.5 percent from 3-point range on 4.7 attempts per game, with a career-high 14.9 PER. But this isn't all that he brings to the table, Ross is a player who can get fans on their feet, cheering for the franchise once more, and maybe distract from the very poor season they've had so far.
---