LaVar Ball could beat Michael Jordan?!
The father of UCLA's Lonzo Ball stated in an interview with Josh Peter of USA TODAY Sports that:
"Back in my heyday, I would kill Michael Jordan one-on-one."
"I would just back (Jordan) in and lift him off the ground and call a foul every time he fouls me when I do a jump hook to the right or the left. He cannot stop me one-on-one. He better make every shot 'cause he can't go around me. He's not fast enough. And he can only make so many shots outside before I make every bucket under the rim."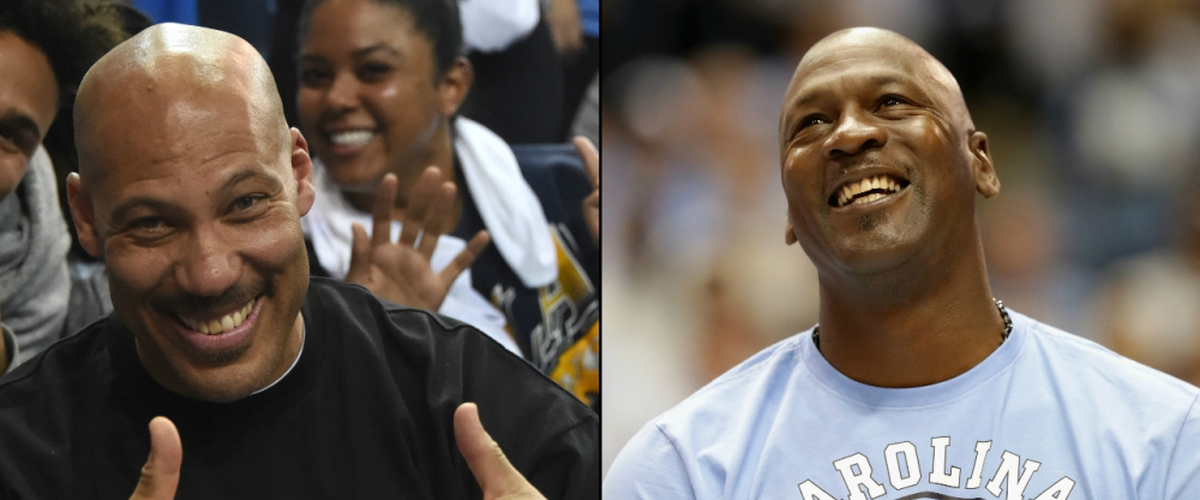 This isn't the first time the king of the helicopter parents has hit the headlines, as he has already stated that his eldest son Lonzo is better that two-time and unanimous MVP Steph Curry.
Now, I'm not too sure as to what LaVar Ball's heyday actually was, as an average of 2.2 points per game in the 1987-88 season for Washington
Now, that doesn't quite compare to Jordan being a...
• 6× NBA champion (1991–1993, 1996–1998)
• 6× NBA Finals MVP (1991–1993, 1996–1998)
• 5× NBA Most Valuable Player (1988, 1991, 1992, 1996, 1998)
• 14× NBA All-Star (1985–1993, 1996–1998, 2002–2003)
• 3× NBA All-Star Game MVP (1988, 1996, 1998)
• 10× All-NBA First Team (1987–1993, 1996–1998)
• NBA Defensive Player of the Year (1988)
• 9× NBA All-Defensive First Team (1988–1993, 1996–1998)
• NBA Rookie of the Year (1985)
• 10× NBA scoring champion (1987–1993, 1996–1998)
• 3× NBA steals leader (1988, 1990, 1993)
• NBA's 50th Anniversary All-Time Team
• NCAA champion (1982)
• National college player of the year (1984)
• 2× Consensus first-team All-American (1983, 1984)
C'mon LaVar, I could have probably taken you on in your so called 'heyday', I averaged 11.2 points per game in secondary school...
---