NBA Trade Rumours: Will the Knicks trade Derrick Rose?!
Remember when MVP Derrick Rose was the answer to LeBron and the Miami Heat?
Well, now it looks like he could be an answer to a totally different question, the point guard problem in Minnesota...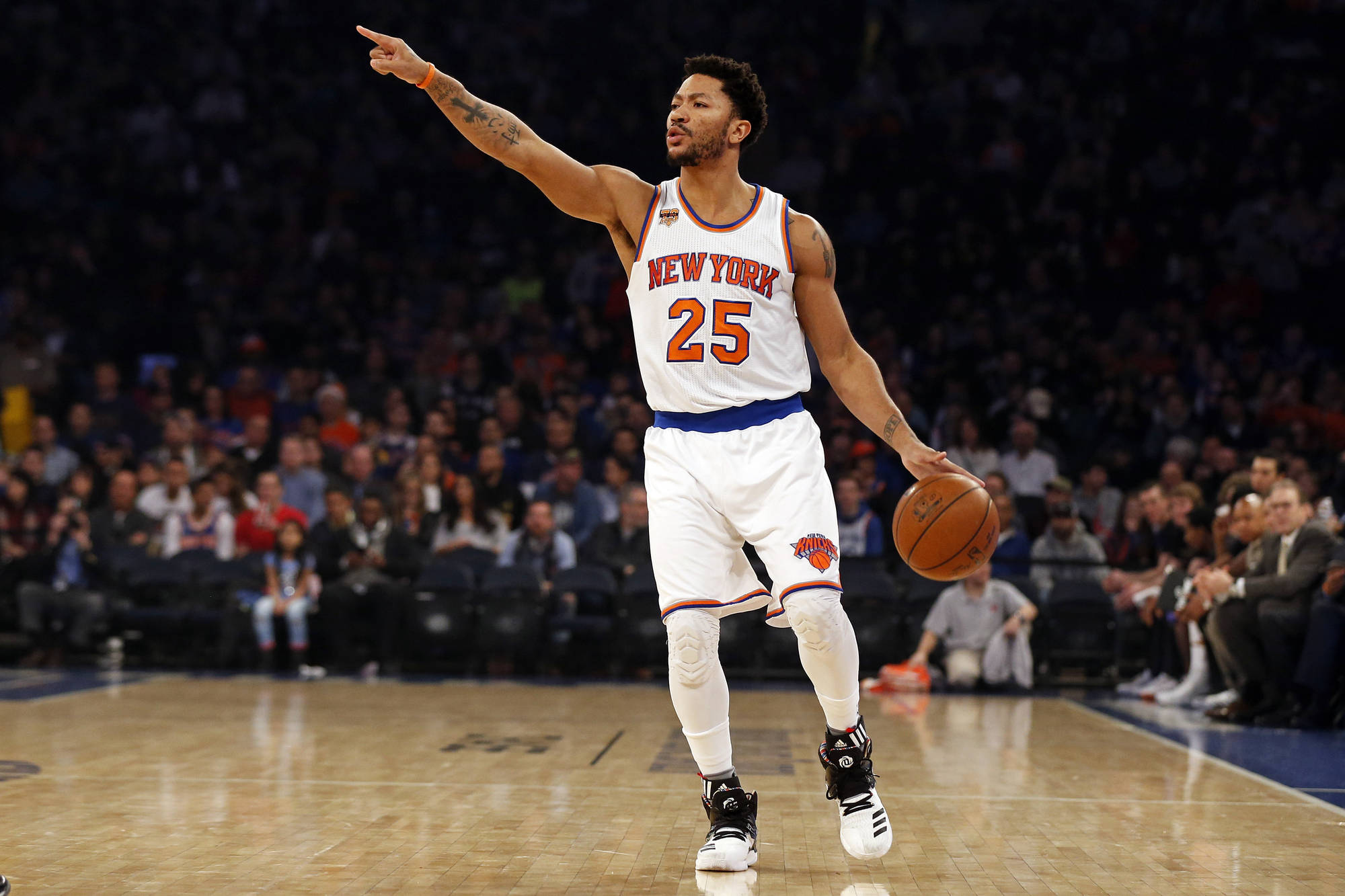 ''Is that the way to Minnesota?''
Adam Hunger-USA TODAY Sports
It doesn't really have the same ring to it, right?
But if sources are to be believed, (and when aren't they?!) Timberwolves president and head coach Tom Thibodeau, who ran every Chicago player (including Rose) into the ground wants to team up with the guard once more! Since Rose was put on the trade block, the Wolves are among the teams that have reached out about a potential deal.
Sitting 13 games under .500 (22-35), the Timberwolves are only 3.5 games back from 8th placed Denver, and hope a move for Rose can push them into the playoffs once more, ending a 13 year drought and no-one knows what they are offering, but it may involve out of favour Ricky Rubio, who appears to have run out of opportunities to prove himself in the league.
Injuries while with the Bulls has taken some of the power and explosiveness from Rose, but he's still averaging 17.7 points, 4.5 assists and 3.9 rebounds per game while shooting a true percentage of 51.8%, but while these are decent numbers, the 28-year-old is one of the worst perimeter defenders in the league, which is something no team is looking for right now!
---