Under pressure - Kyrie Irving, Boston Celtics
Read more at my website - thelastpick.co.uk
This summer something amazing happened, Kyrie didn't want to play with the King anymore, this provided one of the biggest off-season story lines in NBA history.
Kyrie went to the Celtics, to lead his own team alongside Gordon Hayward and a plethora of young talent.
The new number 11 is under an immense amount of pressure this season, can he do it without LeBron? Can he lead Boston back to the finals as the marquee player? Will the big team changes have an affect on the team?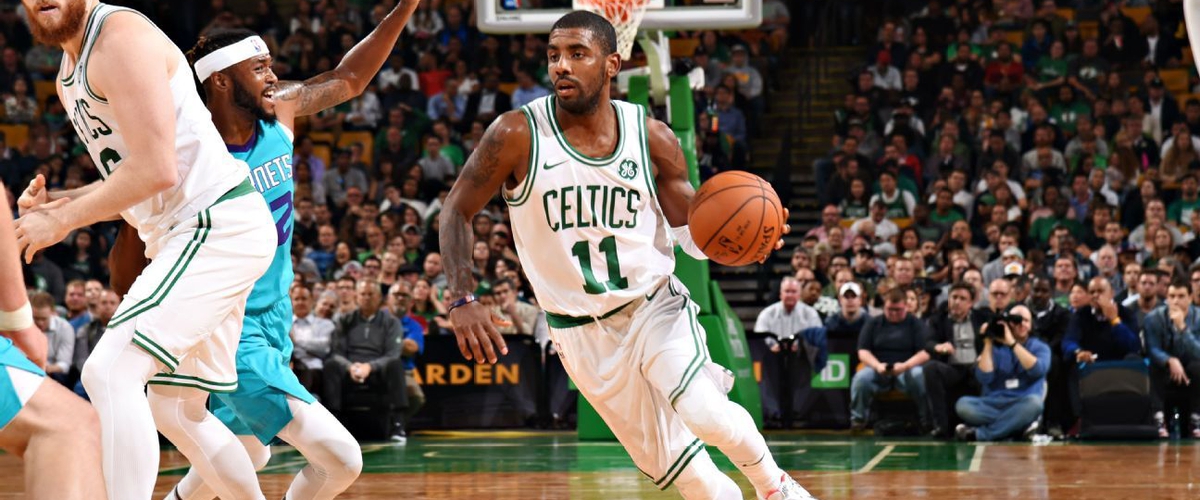 This pressure hit new heights when Hayward went down with a dislocated ankle and fractured tibia in the first quarter of the first game this season.
The Celtics will be leaning on Kyrie even more, not only to lead Boston to the playoffs, but also as a locker room leader, and help develop their young stars (Brown and Taytum) with the hope of creating a new wave of talent that can replace the loss of I.T and Jae Crowder.
So far, he's lived up to the hype, driving Boston to the top spot in the Eastern Conference thanks in part to his own play as well as the play of his teammates. Their young players have produced numbers ahead of their years and the veterans are chugging away doing what they do best, and if they keep this up, this Boston Celtics team has a serious shot at the title.
Competing for the title now is a bonus though, the Celtics and Kyrie took a big risk in breaking up a 53 win team, and they did it with the idea of competing for the title 3 or 4 years down the line, when the respective windows for the Cavs and Warriors has either closed, or starts to close.
---