Cincinnati Heavy! 05/14/2018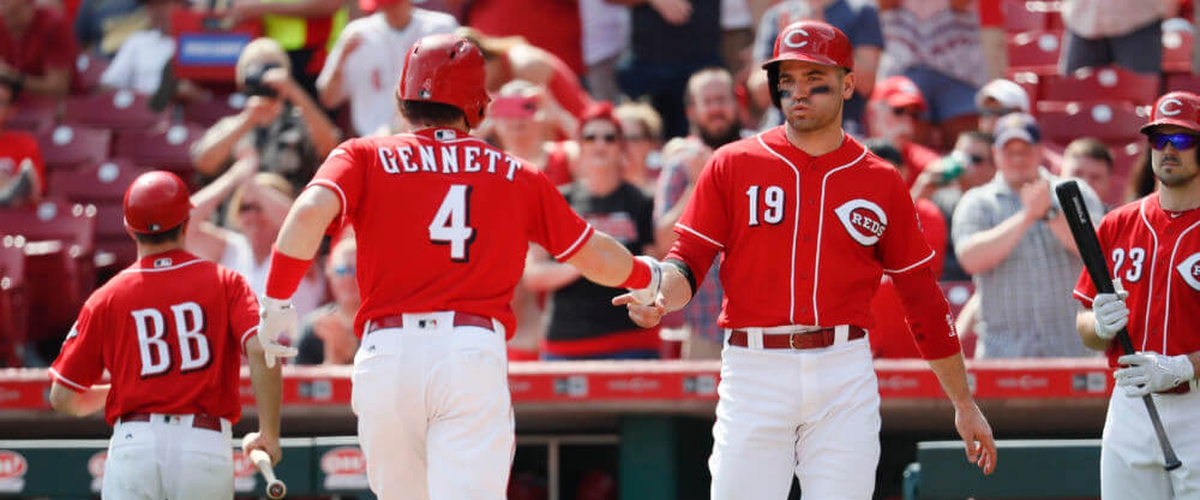 Hey guys, our apologies for not posting over the past couple of days. We've had a busy schedule and couldn't find the time to upload. But the good news is that we're back in action; hoping we can help you win some money with our free picks of the day!
Let's begin by taking a quick look at our last article and our picks regarding our "Key Player" and our "Value Pick". Starting off with our last weeks Key Player, Giancarlo Stanton. What an absolute beast (just like we projected). That night we took him against the struggling leftie, Drew Pomeranz. Stanton finished the game 2 for 3 with two home-runs, a walk and a stolen base to add. If you took him in your lineup, there's no doubt that you cashed that night. Our value pick on the other hand, didn't go so well. Nova struggled through 3 innings allowing five earned runs and was eventually pulled. Value picks aren't the easiest to project, but there is still no excuse for that kind of performance against a terrible White Sox offense.
Nonetheless, let's jump back in to things today and get started.
***Key Player Pick***
Scooter Gennett - 2B - $4000
Joey Votto - 1B - $4500
Alright guys, to make up for the past couple of days of not posting, we thought we would reward you a little bit with an extra key player pick. This matchup couldn't get any better for these two left handed hitters. Everything about these two guys just screams success. Look at their last 5 games!
Gennett is batting OVER .600 in his last 5 games and is now coming off a days rest! I wouldn't expect anything less that a multi hit performance tonight against the struggling right hander, Chris Stratton. Gennett also has a batting average over .300 when facing righties, and while playing on the road this year. Most of his power comes off of righties as well.
Now let's take a look at Joey Votto. Votto is also on quite a nice hitting streak and has been performing well in his last 5 games. Batting a solid .330 when facing righties, and .330 when playing on the road, this power hitting first baseman looks to continue his hot streak in a hitters ballpark in San Francisco.
***Value Player Pick****
Christian Villanueva - 3B - $3500
I'll be honest. I can't believe this guys value is so low. Sure, he hasn't been performing well at all recently. But who is he struggling against? Right handed pitchers. The good news is, he isn't facing a rightie tonight. He is facing the leftie, Tyler Anderson from the Colorado Rockies. Not a great pitcher, but not awful. Regardless, what a great matchup for Villanueva. This leftie specialist is batting .368 with all of his HR and RBI production coming against left handed pitchers. Might I also add that most of his HR production also comes from playing games at home? Does it get any better than this as far as value? I don't think so.
Notable Mentions
Salvador Perez - C - $3800
Solid Matchup
On a hot hitting streak
Francisco Lindor - SS - $5300
Hot hitting streak
Divisional matchup
Inexperienced pitcher
Well there you have it! Once again, we appreciate your support and would love to see your thoughts and suggestions in the comment section below! We wish you a great day and best of lucks in your bets!
The Plugs