Opinion: Why The Warriors Should Trade Draymond Green
No matter your opinion on the Golden State Warriors, there is no denying one fact; they are the most dominant force in the NBA today. From their starting five, which includes Stephen Curry and Kevin Durant, to their role players. They are just dominant all-around. With the heat between Durant and Green as of late, however, there seems to be a crack forming in the franchise, and Golden State needs to figure out how to delay the inevitable; the fall of a dynasty. It all will be determined during this upcoming offseason where all-around superstar Kevin Durant, the force known as Demarcus "Boogie" Cousins, and a top-three shooting guard Klay Thompson can all leave in free agency. More likely than not, Klay Thompson will re-sign with the Warriors, but only if the money is there. What can they do to try and keep both Durant and Boogie? One thing; trade Draymond Green.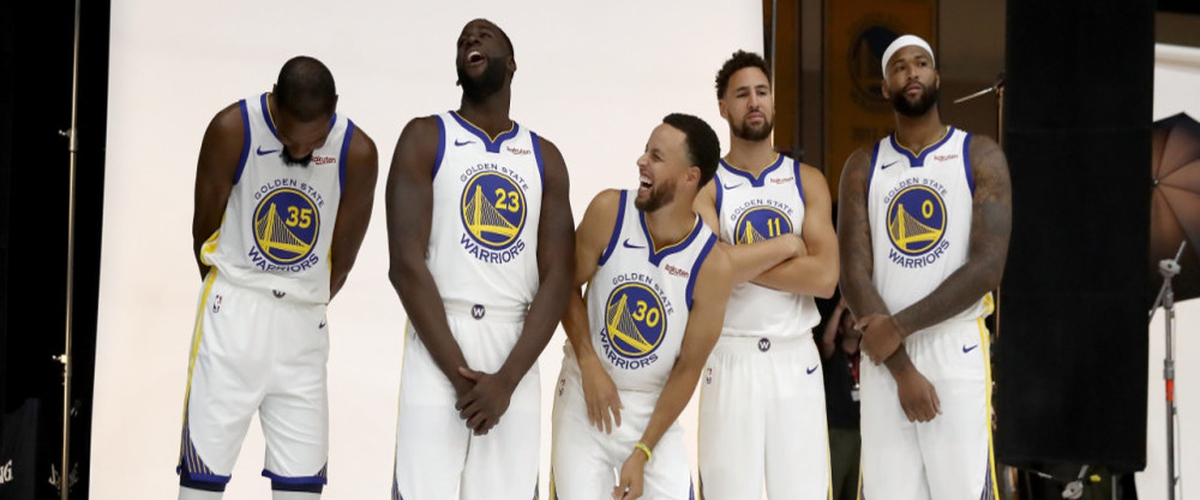 Draymond Green is a threat on both sides of the court and is a teammate who will push his colleagues to get that edge that helps in close, late-game situations. This is in no way denying Green's ability. In fact, Green being traded could help him shine depending on where he goes. With his contract ending after the 2019-2020 season, he will be looking to get paid big money. However, with his abilities being held back while playing alongside three, and soon to be four, all-stars, he will not get what he is going to be asking for. Besides that point, Green may have pushed Durant towards leaving in free agency and the heat between the two seems to be effecting the play of the team as a whole. How does Golden State try to get him to stay? Get rid of the weaker link.
Kevin Durant is a future first-ballot hall-of-famer, and when it's all said and done could possibly go down as the most efficient scorer in NBA history. Demarcus Cousins last season, before he suffered a torn achilles, was averaging 25.2 points, 12.9 redounds, and 5.4 assists per game with New Orleans. If the Warriors want a chance to keep both of these superstars, trading a star in Green is the only way. They could afford to pay Klay Thompson, Durant, and Boogie. With that said, the Warriors would benefit from trading Green. Send him to a non-contending team and get a few draft picks, and they would have a better starting five: Stephen Curry, Quinn Cook, Klay Thompson, Kevin Durant, and Demarcus Cousins.
So for anyone already celebrating the end of a dynasty, you may have jumped the gun. It is still very much possible for the Warriors to, in fact, improve.
---