Getting Your Money's Worth: An Andy Reid History Lesson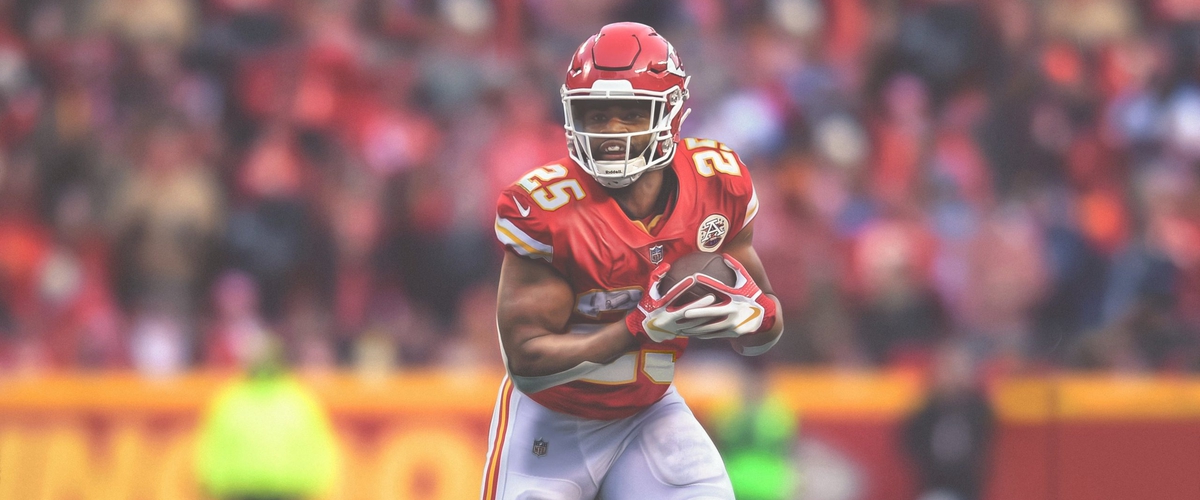 The Kansas City Chiefs sent shock waves down the spines of NFL fans when they selected Clyde Edwards-Helaire with the 32nd overall pick in the 2019-2020 NFL Draft. After planting their flag atop the NFL's highest summit in February, it seemed that the last thing this historically great offense needed was a running back. In a league where running backs are considered a dime a dozen, the Chiefs committed treason against the pencil pushers and number crunchers by taking the 5'7, All-SEC, workhorse from LSU.
However, someone who truly values analytics should have seen a pattern unfolding in the new Andy Reid air-raid offense; that pattern being the lack of touches given to the lead running back.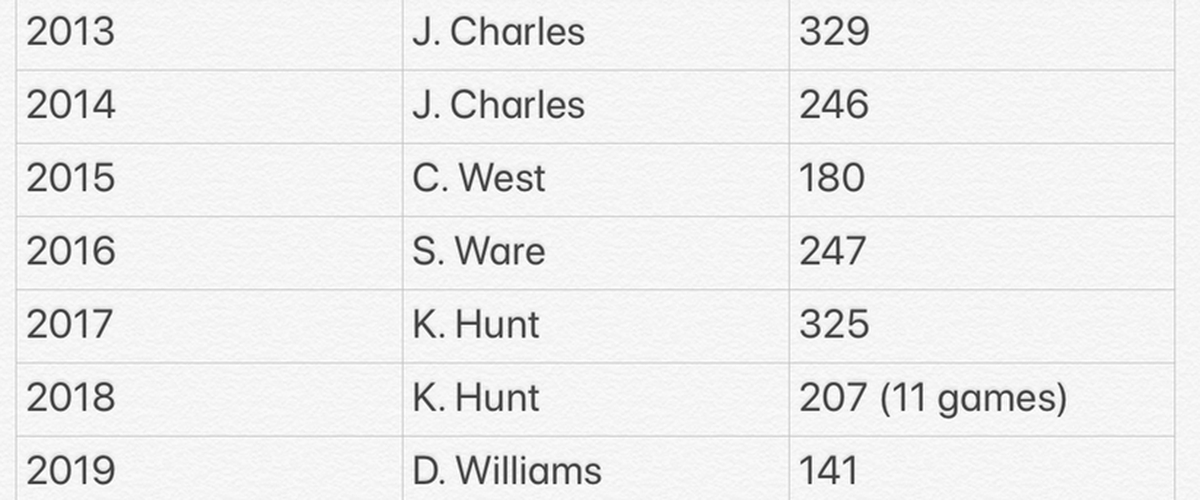 The narrative that Reid prefers to use a running back by committee system, or does not value having a high quality lead back is historically false. In fact, he very much prefers to have a back on his roster that is worthy of carrying a large work load. Reid has relied heavily on thoroughbred running backs to propel his offense throughout his coaching career.
In 2002, Reid drafted the NCAA's first ever single season 1,000 yard rusher and receiver, Brian Westbrook. Westbrook carried the ball over 230 times for 3 straight years in Reid's offense, peaking at 278 rush attempts in 2007. He also went on to set the single season receptions record for the Philadelphia Eagles in 2007 with 90 receptions and is widely regarded as one of the most versatile players in NFL history. In fact, his versatile skill-set has led to more than a few comparisons to the Chiefs newest versatile weapon.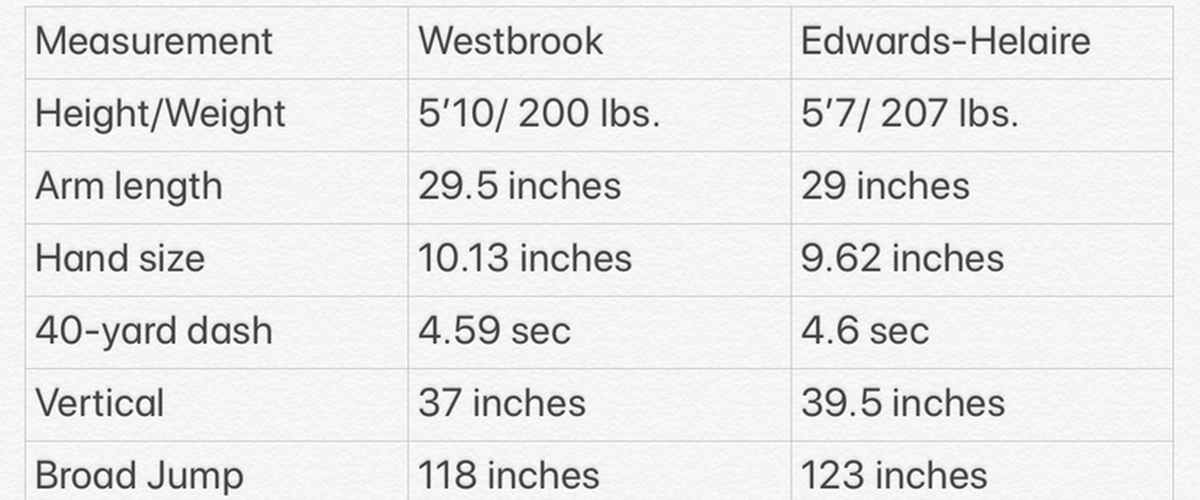 Following Westbrook's fantastic career in Philly, Reid found another back who's bust is en route to Canton as we speak, LeSean "shady" McCoy. Shady saw one of the most productive years of his career under Reid in 2011, when McCoy touched the ball 321 times and rewarded the Eagles with 20 touchdowns. He was Reid's workhorse that year and his 1,624 yards from scrimmage landed him a spot as a first team all-pro. In fact, Shady is just one of three backs (Brian Westbrook, LeSean McCoy, Jamaal Charles) to earn first team all-pro honors while under the wing of Head Coach Andy Reid.
Now let's follow Reid to Kansas City. When Andy arrived in 2013, All-Pro Jamaal Charles saw his carries per game remain the same, but his targets in the passing game jumped from 49 in 2012 to a ridiculous 104 in 2013. Through a two year span of good health, Charles saw an average of 288 total touches and was the Chiefs main source of offensive firepower. Under Reid, Charles talents were put under a magnifying glass and Charles became a problem that no defense could solve.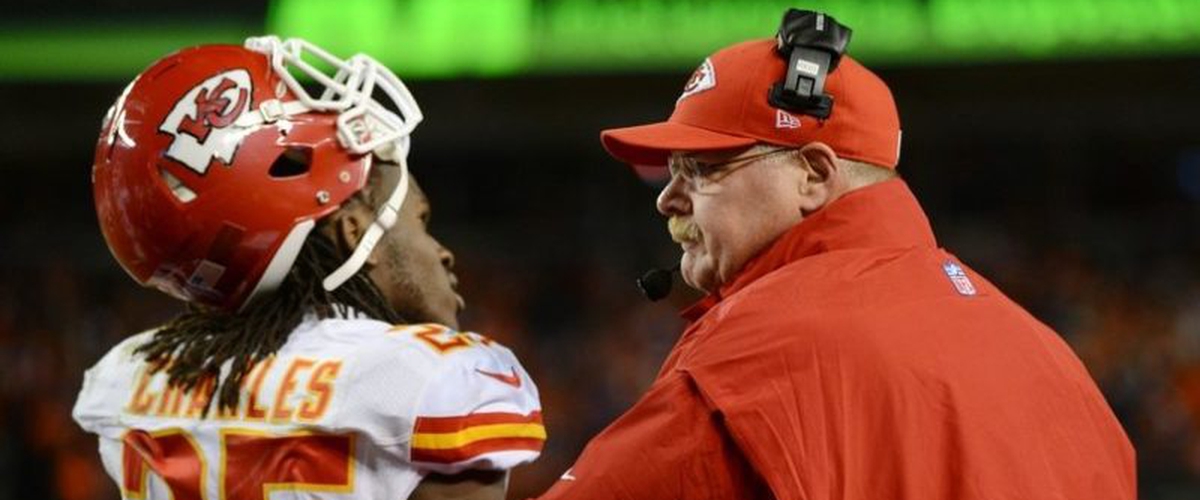 Finally in the long list of Reid workhorses, we find our way to Kareem Hunt. Hunt, similar to Westbrook, was drafted by Reid in the mid-late third round. Hunt was called upon after injuries put an early end to Jamaal Charles career, and the Chiefs decided to put an end to a mildly successful one-two punch stint from fan favorites Charcandrick West and Spencer Ware. It didn't take long to see that Reid had found his newest name in a long list of successful running backs. Hunt exploded onto the scene in 2017, leading the league in rushing as a rookie and receiving a monstrous 325 total touches from Reid. Hunt saw his success continue into 2018 before being removed from the team late in the season for off-field issues.
And now, we find ourselves here, in 2020. After a year where Kansas City ran the ball with little to no effectiveness, the football world is blown away that Andy Reid and the Chiefs went full overkill on offense by selecting a running back. While we are yet to see Edwards-Helaire lace up for the Chiefs in an NFL game there are two things to be sure of; he is in expert hands, and his resume is legit.
Despite being apart of an air-raid offense at LSU, where the Quarterback won the Heisman, Edwards-Helaire was declared the teams MVP as a running back. His 6.8 yards per carry were among the top in the nation, and his 55 receptions in 2019 were the most by any running back in LSU history. Record-setter, Paul Hornung finalist, National Champion and All-SEC are just a few of "Clydesdale"'s biggest accomplishments so far.
So, will the Chiefs be so pass happy this year? Will they get their moneys worth out of the 32nd overall pick, or will Clydesdale simply be a cog in a running back by committee scheme? I think if you open your Andy Reid history book you'll find the answer; and it will be written in Big-Red ink.