Q & A with Olympic Gymnast Ragan Smith
Ragan Smith recently returned home from Rio de Janeiro where she was an alternate for the women's gymnastic team. Smith currently trains at Texas Dreams located in Coppell, Texas.
What does it mean to you to represent our country at the Olympic games?
(Photo courtesy: Kerry Smith)
It's an incredible honor to represent the United States in the 2016 Olympics. In my sport it's the biggest honor an athlete can have.
What does it mean to represent the DFW metroplex in such a prestigious capacity?
I moved to Dallas approximately 3 years ago and the support I have received in and around DFW has been incredible. Everything has been great, my dad works at AT&T and they made me a good luck card before I left, my extended family at Texas Dreams my gym has been really supportive and the community I live in Castle Hills has highlighted me in the community magazine, so everyone has been great!
What was your experience like in Rio?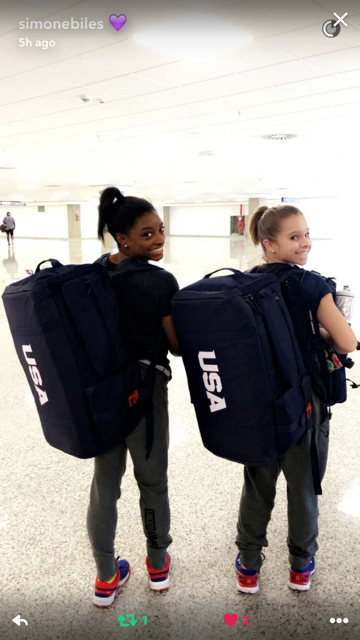 (Photo courtesy: Kerry Smith)
Rio was amazing, truly a once in a lifetime experience. To represent the United States and to meet athletes from other sports was amazing. The people of Brazil were extremely friendly wherever I went and the spectators at the Olympics were awesome. I was surprised that I was recognized by people from all over the world. It was great to see Team USA when the team gold medal in gymnastics by such a large margin and to see Simone and Aly get 1st and 2nd in the All Around competition.
What was it like to be part of a gold-medal winning team?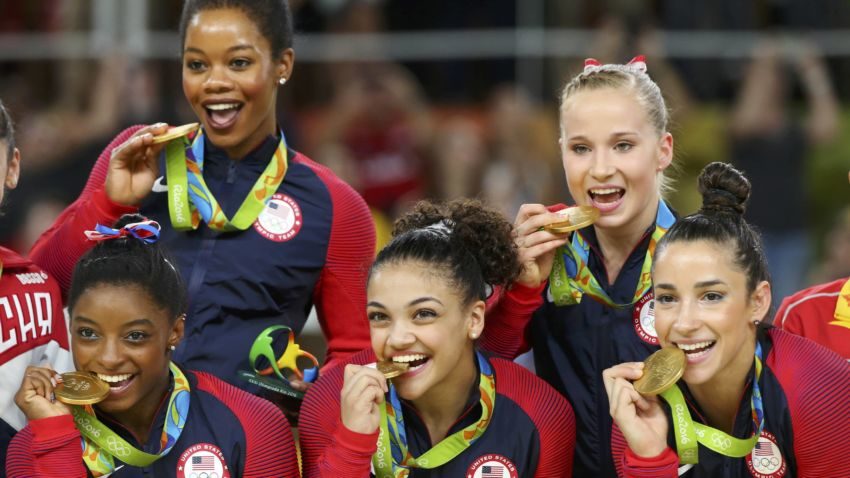 The team and the girls all work so hard. Everyone is focused on the team, it is truly a team first approach. We work our whole lives for this moment "The Olympics" and to watch the team perform was incredible.
What is your relationship like with the "final five" ? (Aly Raisman, Simone Biles, Gabby Douglas, Laurie Hernandez, Madison Kocian)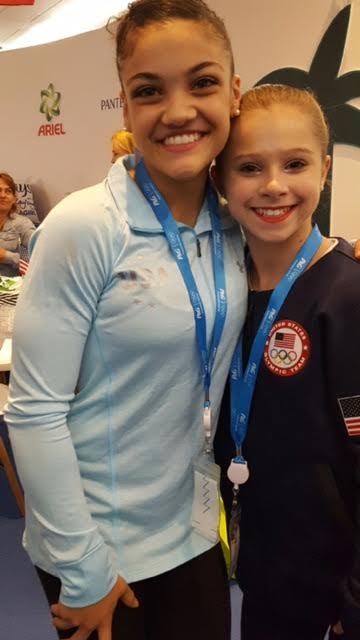 Ragan Smith (Right) poses with fellow Olympic gymnast Laurie Hernandez (left) (Photo courtesy: Kerry Smith)
My relationship is great with all of the girls, we see each other every month for 5 days at the National Team training camp at the Ranch. Our relationships are strong and we all want each other to do the very best. We are one big family, when we travel for international competitions we stay with one another, we room together, eat together and workout together which promotes teamwork and fosters great relationships.
What was it like to meet so many famous USA Olympians?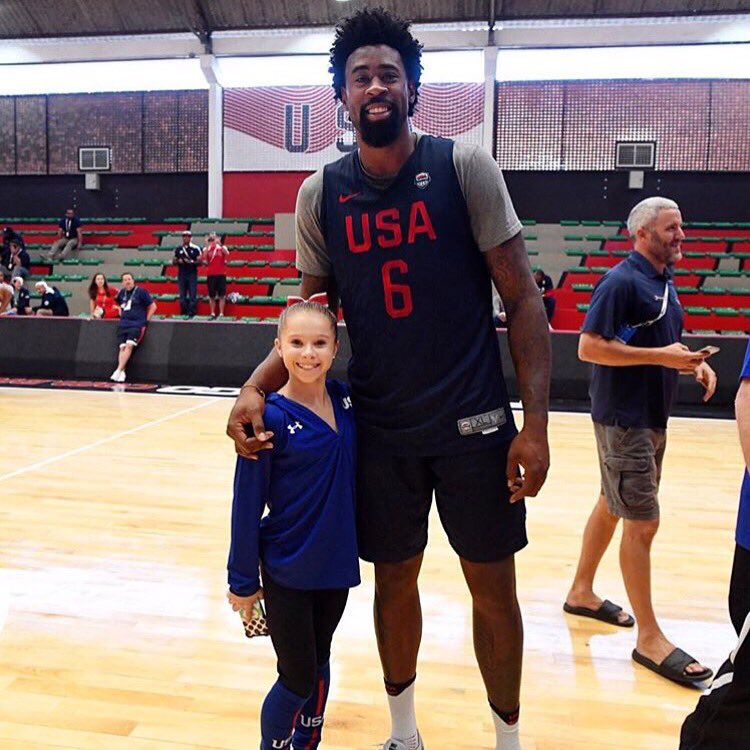 Ragan Smith (left) poses with DeAndre Jordan (right). (Photo courtesy: Kerry Smith)
Its great to meet other athletes that are the very best in the world. All of the athletes are friendly and approachable. Its fun to hear about where they are from and how they got started in their sports.
Since you're only 16 years old, will you be attempting to make the team for the Tokyo Olympics in 2020? How has this experience helped you prepare for that?
I will be working one day at a time in an effort to be the best person and gymnast I can be. One of my goals will be making the 2020 Olympic team, but there will be lots of training and competitions over the next 4 years that I will set goals for to include making: World Teams, American Cup and excelling at P&G Nationals. Rio was just another step in my development as an athlete that will prepare me mentally and physically for Tokyo.
How has your gym (Texas Dreams) helped you get to this point in your career?
Texas Dreams is a great gym, I think the best in the world. Kim (Zmeskal Burdette) and Chris (Burdette) have created an environment that allows us all to excel. They focus on the details that are needed to be one of the best international elite gymnasts in the world. We have fun and we compete against each other daily and work to get better every day.
What is the coaching like at Texas Dreams?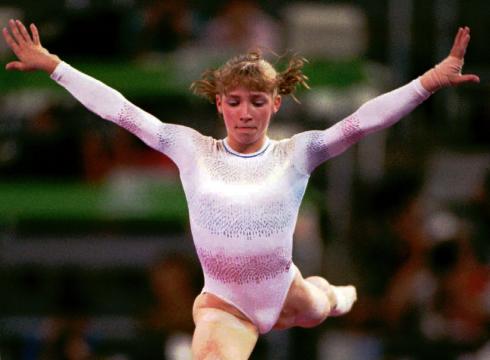 Kim Zemeskal, completes her routine on the beam. Zemeskal got a bronze medal in the 1992 Olympic Games.
Kim and Chris are two of the best coaches an athlete can have. Kim was an Olympian in the 92 games and a World Champion in 91 she knows what it takes to become a champion. She provides me a lot of encouragement and challenges me daily to be the very best I can be. Chris keeps it fun in the gym, but pushes us to work hard. The two of them have created a great environment for all of the girls to reach their full potential.
---