Power Rankings: Where All 30 Teams Stand After Free Agency (2019)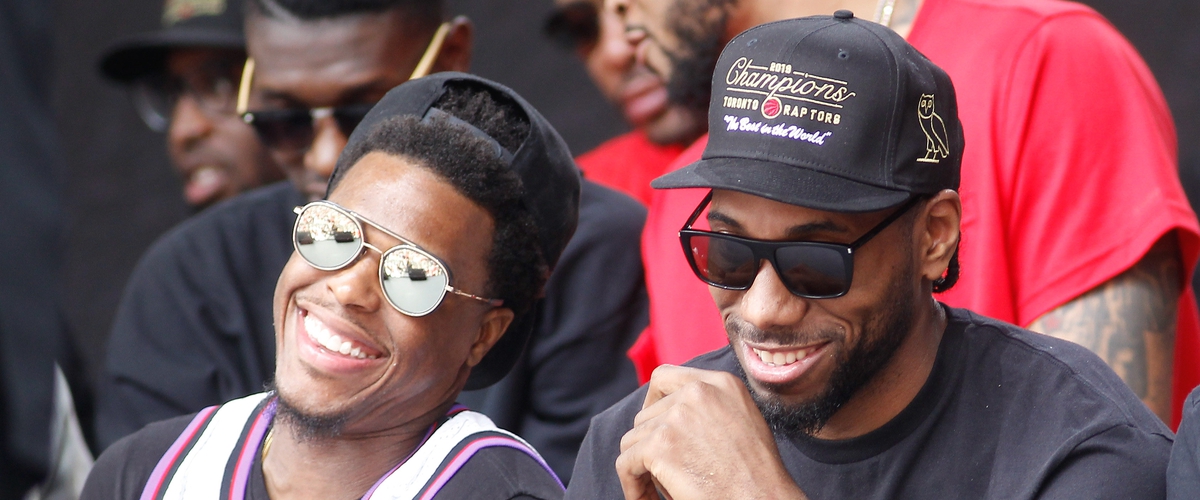 This recent free agency period has torn down and rebuilt the previous balance of power in the NBA. Now that every big name free agent has signed we can take a look at the probable starting lineups for each team and begin to assess how they'll stack up once October rolls around. These lineups are subject to change, of course, and probably will by opening day but right now here is where every team stands.
30-25: The Tank Train
These teams are all in the league's lowest tier and have relatively few options other than to tank their season away as part of an extended rebuild.
30. Charlotte Hornets
Projected Lineup: Terry Rozier, Nicolas Batum, Michael Kidd-Gilchrist, Marvin Williams, Cody Zeller
After losing their best player Kemba Walker in a sign and trade for the far worse Terry Rozier and letting Jeremy Lamb walk for nothing one has to wonder just what this Michael Jordan-owned operation is doing. There's not a single player on this roster that feels like a franchise player; best to tank and hope to find one in the draft.
29. Memphis Grizzlies
Projected Lineup: Ja Morant, Dillon Brooks, Kyle Anderson, Jaren Jackson Jr., Jonas Valanciunas
Despite the low ranking here I actually like what the Grizzlies are building. I'm a big fan of Ja Morant and Jaren Jackson Jr. but this team is still a few good drafts away from making some noise.
28. Washington Wizards
Projected Lineup: Isaiah Thomas, Bradley Beal, Troy Brown Jr., Rui Hachimura, Thomas Bryant
The Wizards are in probably the worst spot of any team in the NBA. John Wall's contract will continue to hold them hostage financially and they may have no choice but to trade Bradley Beal. Hey, at least Rui Hachimura has looked good in Summer League right? Right??
27. Oklahoma City Thunder
Projected Lineup: Chris Paul, Dennis Schroder, Terrance Ferguson, Danilo Gallinari, Steven Adams
This lineup as it stands now is not quite one of the four worst in the league, but OKC is not done making moves to clear cap space yet. Trading Paul George and Russell Westbrook is a clear sign that this team is rebuilding (or tanking) and the OKC faithful should start looking forward to Anthony Edwards and other top prospects.
26. New York Knicks
Projected Lineup: Dennis Smith Jr., R.J. Barrett, Kevin Knox, Julius Randle, Mitchell Robinson
Given the stench of failure that has surrounded the Knicks this offseason, their young core of Robinson, Barrett, and Knox is not bad. Losing out on a superstar or two definitely hurt but this team may be better off getting one more high draft pick next year and building up from within.
25. Cleveland Cavaliers
Projected Lineup: Darius Garland, Collin Sexton, Cedi Osman, Kevin Love, Tristan Thompson
If I were running the Cavs I would trade Kevin Love and his massive contract for whatever I could get; he simply does not fit their window anymore. Garland and Sexton are a good young backcourt to build around and the focus should be on developing them while gradually stripping away the last veneers of the Lebron James era.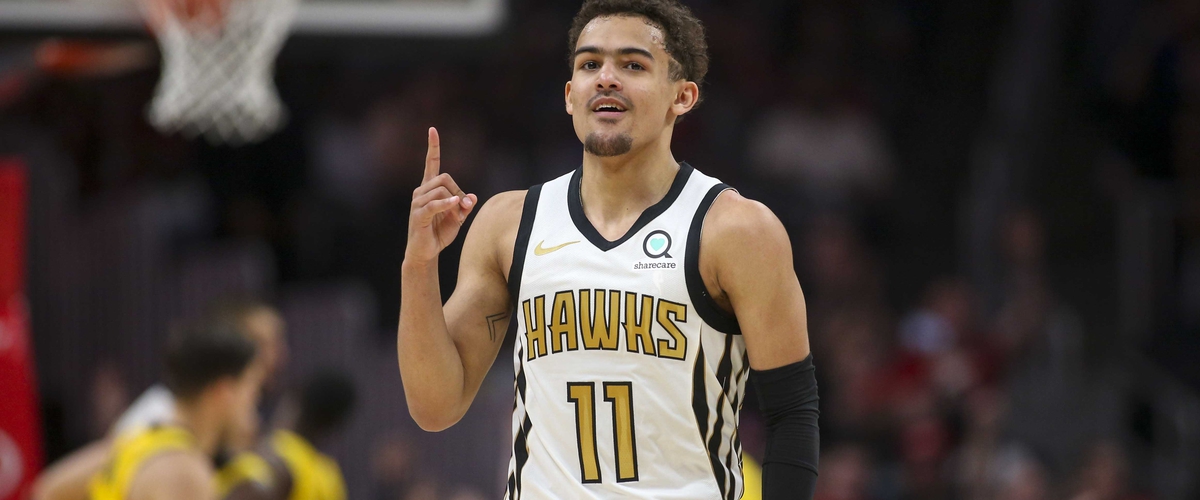 24-17: Are We There Yet?
This tier of teams are ahead in the rebuilding process and might be able to contend in a year or two. However, they lack the star power and/or experience to make a serious run in the playoffs.
24. Phoenix Suns
Projected Lineup: Ricky Rubio, Devin Booker, Mikal Bridges, Dario Saric, Deandre Ayton
The Suns have made some confusing moves this offseason like dumping Josh Jackson for nothing and signing Ricky Rubio in what appears to be a win-now type move. This roster has some good young talent but not enough to compete in the wild West.
23. Orlando Magic
Projected Lineup: D.J. Augustin, Evan Fournier, Jonathan Isaac, Aaron Gordon, Nicola Vucevic
The magic are somewhat stuck between rebuilding and contending. They made the playoffs in a weak Eastern conference last season and there's no real reason why they can't do so again. Just don't get too optimistic about a deep run against the best of the East.
22. Chicago Bulls
Projected Lineup: Tomas Satoransky, Zach Lavine, Otto Porter Jr., Lauri Markkanen, Wendell Carter Jr.
The Bulls have one of the better collections of young talent in the league; I'm a really big believer in Lauri Markkanen's potential. Given the state of the East they have a chance to make a run at a 7 or 8 seed but they need a lot more to contend.
21. Minnesota Timberwolves
Projected Lineup: Jeff Teague, Josh Okogie, Andrew Wiggins, Robert Covington, Karl-Anthony Towns
This team as currently constructed will never win a championship. The T-Wolves would be wise to observe the Thunder's strategy of trading their stars while they still have value and rebuilding from the ground up.
20. Dallas Mavericks
Projected Lineup: Luka Doncic, Seth Curry, Dorian Finney-Smith, Dwight Powell, Kristaps Porzingis
Two of the best European players in the league finally teaming up to take on the world? What's not to love? How about the entire middle of the lineup listed above. Porzingis and Doncic need a serious boost to their supporting cast.
19. New Orleans Pelicans
Projected Lineup: Lonzo Ball, Jrue Holiday, Brandon Ingram, Zion Williamson, Derrick Favors
Despite trading their best player in the offseason, the Pelicans actually had a really good offseason. They got quite the haul for Davis and Zion Williamson is, well, Zion Williamson. They also made some sneaky good additions like signing JJ Redick and Derrick Favors. The West is crowded as usual but this team's future is bright.
18. Detroit Pistons
Projected Lineup: Reggie Jackson, Bruce Brown Jr., Tony Snell, Blake Griffin, Andre Drummond
If I had to give the Detroit Pistons a grade it would be an "M" for Meh. This team is neither really bad nor really good, but they are the definition of Eastern Conference mediocrity. Unless they pull off something dramatic this team will stand pat as the 5 or 6 seed in the East.
17. Atlanta Hawks
Projected Lineup: Trae Young, Kevin Huerter, De'Andre Hunter, John Collins, Alex Len
There's a lot to be excited for in the ATL with Trae Young coming off a fantastic rookie season and De'Andre Hunter coming in as the fourth overall pick. However, this is still the same team that finished 12th out of 15 teams in the East last year and its doubtful that Hunter pushes them over the top yet.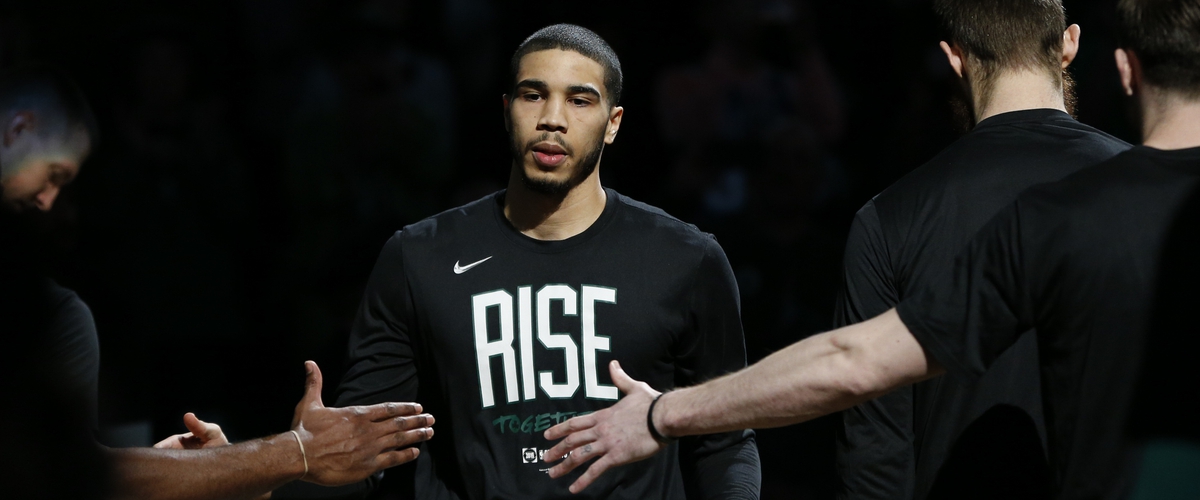 16-10: The Low End Playoff Teams
These teams are almost definitely going to make the playoffs but I don't expect them to go very far this year.
16. Sacramento Kings
Projected Lineup: De'Aaron Fox, Buddy Hield, Harrison Barnes, Marvin Bagley III, Dewayne Dedmon
Last season the Kings were the odd team out of the playoffs in the West. One more offseason of working with one another should help this young team take the next step towards the postseason.
15. Miami Heat
Projected Lineup: Goran Dragic, Jimmy Butler, Justise Winslow, James Johnson, Bam Adebayo
The Heat made one of the better moves of the offseason by acquiring Jimmy Butler. Goran Dragic is also a really underrated point guard and Bam Adebayo continues to show promise. Even without Russell Westbrook they've got a squad good enough to compete with the better teams in the East.
14. Toronto Raptors
Projected Lineup: Kyle Lowry, Norman Powell, OG Anunoby, Pascal Siakam, Marc Gasol
Some may argue that the defending champs are too low here, but I really don't see them as a contender in the east next year. Pascal Siakam is a great player, but he's still young and perhaps not ready to be the centerpiece of a championship team.
13. Indiana Pacers
Projected Lineup: Malcolm Brogdon, Jeremy Lamb, T.J. Warren, Domantas Sabonis, Myles Turner
The Pacers would be a lot higher if Victor Oladipo was completely healthy going into the season but some reports say he won't be ready until December or January. Even still, they have enough to hold down the fort with Brogdon and Lamb joining the team.
12. Brooklyn Nets
Projected Lineup: Kyrie Irving, Caris Levert, Joe Harris, Taurean Prince, Jarrett Allen
If KD were healthy, this would be a top-five team in the league. Unfortunately, we probably won't see everyone's favorite cupcake all year. That leaves Kyrie to once again be the lone superstar on a team, and his run in Boston showed that he is better as a batman than a Robin. This team will still be better than last year, but this isn't their time to win a title; talk to me in 2020.
11. San Antonio Spurs
Projected Lineup: Dejounte Murray, Bryn Forbes, DeMar DeRozan, Rudy Gay, LaMarcus Aldridge
There's a lot to like about this team with two legit all-stars anf a talented young player returning in Murray. They're not going to be the flashiest team as usual but as long as Pop remains at the helm I'll give them a puncher;s chance of grabbing a decent seed in the playoffs.
10. Boston Celtics
Projected Lineup: Kemba Walker, Jaylen Brown, Gordon Hayward, Jayson Tatum, Enes Kanter
The Celtics could rightly be considered both winners and losers of this offseason. They lost their two best players in free agency but are still arguably contenders after managing to snag Kemba Walker in a sign-and-trade. Their biggest weaknesses are an abundance of wings and a lack of frontcourt depth. Their season really depends on the continued development of Jayson Tatum and whether or not they can move on from last season's locker room drama.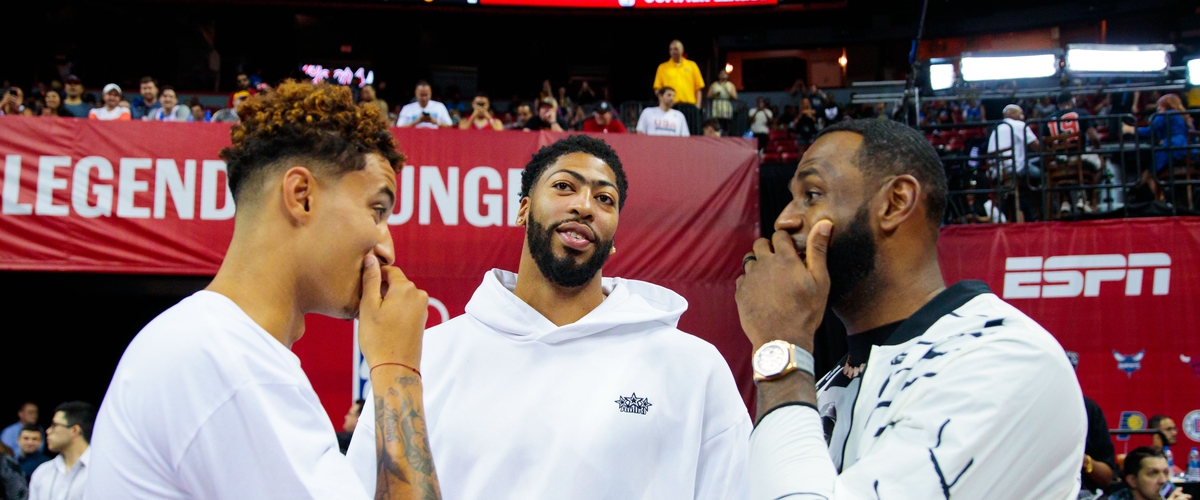 9-1: The Legit Contenders
Now we begin to look at teams that have a legit shot at hosting the Larry O'Brien trophy next June.
9. Golden State Warriors
Projected Lineup: Steph Curry, D'Angelo Russell, Alfonzo McKinnie, Draymond Green, Willie Cauley-Stein
Way too many people are sleeping on the Warriors this year. Some are even claiming they won't make the playoffs. Do not fall into that trap. The Warriors are down but they are not out. They still have two-time MVP and top five player in the world Steph Curry, D'Angelo Russell who carried the Nets to the playoffs, and possibly the best defensive player in the league Draymond Green. Sleep at your own risk.
8. Portland Trailblazers
Projected Lineup: Damian Lillard, C.J. McCollum, Rodney Hood, Zach Collins, Hassan Whiteside
The Blazers exceeded expectations in 2019 by making it all the way to the Western Conference finals. Of course, they didn't stand a chance against the Warriors, but hey it's a new season. The Whiteside trade will fill a hole at center until Jusuf Nurkic comes back. This team has arguably as good a chance as any to win the West this year.
7. Houston Rockets
Projected Lineup: Russell Westbrook, James Harden, Eric Gordon, P.J. Tucker, Clint Capela
I wrote a completely different take on the Rockets before the bombshell about Russell Westbrook was dropped. Now we finally get a chance to see what might have been if the original Thunder backcourt of Westbrook and Harden had never been split up. The Rocket's biggest obstacle in the Harden era has been the Warriors, so if there is ever a time to make a run it's now when no clear-cut favorite exists in the West. Westbrook adds a whole new dynamic to this team, especially with his rebounding ability and athleticism. However, I still have my doubts that this team will be able to overcome some of the NBA's other juggernauts because Westbrook makes their offense even more iso-heavy.
6. Utah Jazz
Projected Lineup: Mike Conley Jr., Donovan Mitchell, Joe Ingles, Bojan Bogdanovic, Rudy Gobert
If I had to pick one team that will surprise people this year it would be the Jazz. Their starting five is really solid from top to bottom, and boasts the reigning defensive player of the year in Rudy Gobert. The Mike Conley trade might be just what this team needed to take that next step.
5. Milwaukee Bucks
Projected Lineup: Eric Bledsoe, Wesley Matthews, Khris Middleton, Giannis Antetokounmpo, Brook Lopez
Some might justifiably consider this team the favorite to win the East. After all, they do have the reigning league MVP in Giannis and a very good supporting cast around him. What holds this team back for me is that I don't buy Khris Middleton as a legit number-two option on a championship team. Still, I expect them to be one of the best team's in the NBA and cruise to one of the top seeds in the East.
4. Philadelphia 76ers
Projected Lineup: Ben Simmons, Josh Richardson, Tobias Harris, Al Horford, Joel Embiid
And here we have what I believe is the best team in the East. No, they won't walk to the NBA finals and yes, I would be worried about their shooting if I were them. Nevertheless, the process seems to have finally paid off as Joel Embiid and Ben Simmons are both entering their primes and supported by a cast of borderline all-stars. On paper, this may be the best starting five in the NBA.
3. Denver Nuggets
Projected Lineup: Jamal Murray, Gary Harris, Torrey Craig, Paul Millsap, Nicola Jokic
There is something to be said for continuity in this era of constant player movement. The Nuggets are basically running back a team that finished second in the West last year. Nikola Jokic is one of the most complete players in the league and is my dark-horse pick to win MVP next year. By no means is this the flashiest team in the league, but they're going to win a whole lot of games.
2. Los Angeles Lakers
Projected Lineup: LeBron James, Kentavious Caldwell-Pope, Danny Green, Kyle Kuzma, Anthony Davis
And now we get to the main event, the battle for Los Angeles. The Staples Center will now be packed and relevant for 82 regular season games instead of 41. The Lakers boast insane top-end talent with two of the five best players in the world. They also made a lot of smart and cheap additions after missing out on Kawhi Leonard. This team has the depth and star power of a championship team, but it remains to be seen how all of these players gel.
1. Los Angeles Clippers
Projected Lineup: Patrick Beverley, Landry Shamet, Kawhi Leonard, Paul George, Ivica Zubac
Kawhi Leonard held the fate of the NBA in his hands this summer: he could have either formed the biggest big 3 ever with LeBron James and Anthony Davis or do it his own way and compete for Los Angeles every day with them. He took the harder path and pulled off a historically significant power move along the way. The Clippers had no choice but to pull off the Paul George trade and push in all of their chips for the next two years. This could end one of two ways: with George and Leonard leaving the Clippers after two years with no championship and five fewer first round picks, or with one of the most overlooked franchises in the NBA finally getting validated with the championship it has long desired. As of right now, this looks like the best team in the league because Kawhi Leonard has proven his ability to carry a team to a championship. Furthermore, a lineup featuring Leonard, George, and Beverley will almost surely be the best defensive team in the league. Kawhi's squad is the favorite going into the season, and he may just get the last laugh at the end of the season again. UH HUH. HUH. HUH. HUH.
By Jared Robert
---